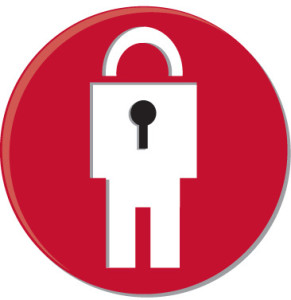 I am a LifeLock Ambassador and was compensated for this post but ALL opinions are my own!!
Two weeks ago our 17 year old daughter landed her very first job at a place that is near and dear to my heart, BWW (Buffalo Wild Wings).  I am extremely happy that Sabreena is now working but with work comes responsibility and she now has to be sure to keep her identity safe from people who may try to pray on her due to her age.
The first thing we needed to do was open a checking account for her so that she has an account for her paychecks to be direct deposited into.  With her checking account comes an ATM card and this will be her first checking account and ATM card so needless to say I am pretty nervous.  Sabreena sometimes tends to be scattered brained and I am worried her ATM card or checking account information may fall into the wrong persons hands. Thankfully LifeLock will keep Sabreena safe and protect while giving me the piece of mind that I need so that my OCD doesn't kick into overdrive.  I know when I was 17 I never worried about keeping my identity safe and I am sure Sabreena isn't either which is fine because that is my job as well as LifeLock's for the time being.
Just remember identity thieves don't just pray on older established people they pray on anyone who leaves their personal information out for the taking.  Teens and young adults need to try and remember this if possible and do everything in their power to keep themselves safe and secure.
If you have a young teen or recent college grad you may want to give them a gift that will keep on giving and that gift is a LifeLock membership.  If you enroll today you will receive a special promo offer for 30 DAYS FREE and 10% OFF your membership for the lifetime of your account. Click HERE or call 1-800-543-3562 and use the promo code ORG30 to redeem your discount offer and get protected today.
Trust me when I say this will be the best gift you ever gave.
For more awesome tips and offer be sure to follow LifeLock on Twitter and Facebook.