Shae's birthday is coming up and she's asked to go do rides.  We think she meant rides on the boardwalk in Ocean City, NJ but we flipped it on her and are instead going to Six Flags America in Washington DC.
Six Flags America has rides and attractions for everyone for every age. This summer guests are introduced to Hurricane Harbor's Bonzai Pipelines; a free-falling 250-foot plus enclosed water slide for 6 riders.
I'm expecting to have an awesome time. Shae is at a stage where she enjoys rides and a little bit of scary stuff and Shaun and Sabreena are down for just about anything.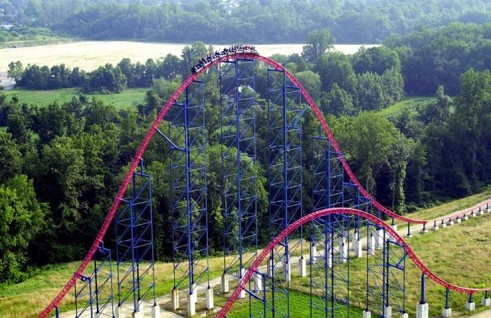 If you are in the Baltimore/Washington DC area don't miss this deal.
Save $15 per online ticket!
Use USFG promo code "MOMMY" and your ticket price is discounted from $59.99 to $44.99 – That's a savings of $15 per online ticket! Not to be combined with other offers.