With Valentine's Day just a few short weeks away I'm going to bombard share with you some great Valentine themed crafts & activities for the next 5 days.  These will all be simple enough that anyone can make them. Even with simple adjustments they can be done with the kids. I'm starting off with making this colorful Paper Heart Chandelier.  I've been wanting to make one for a long time and finally got around to doing it.
Making this is a charming way to dress up a dinner for two or for the whole family.  Valentine's Day is the best excuse to shower your loved ones with extra kisses, hugs and symbols of how much they mean.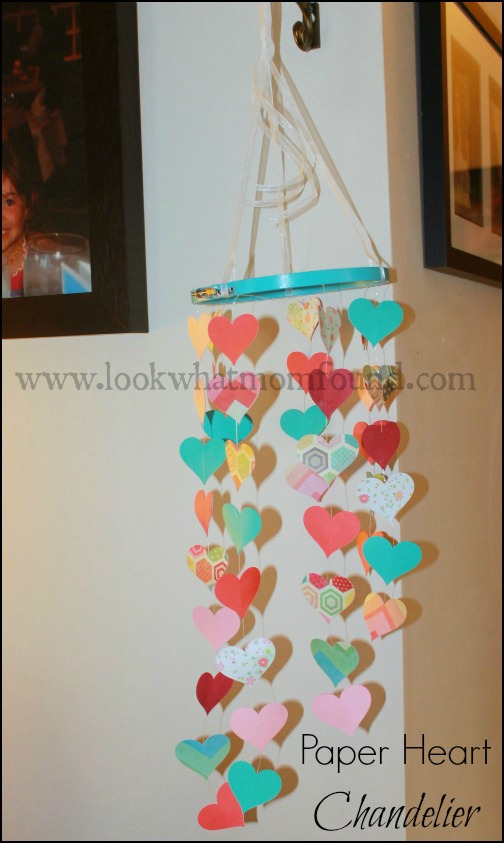 This heart chandelier is going to end up in Shae's room. She's a collector of mementos and notes and trinkets from her family and friends.  Since this isn't overly pink and red it'll fit into her room just fine for a long time.
Making a chandelier of your own is very simple, using simple materials.  The most time is spent attaching your hearts to your thread.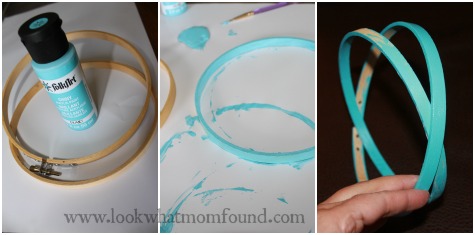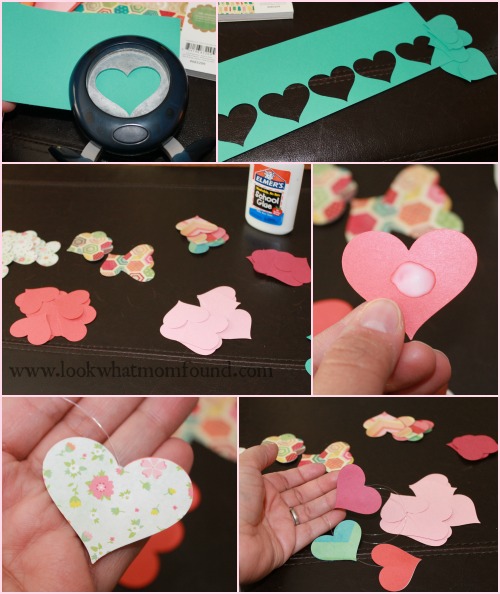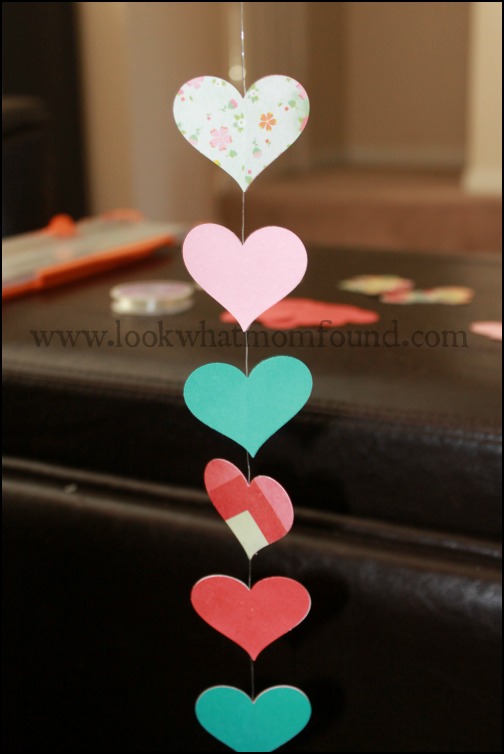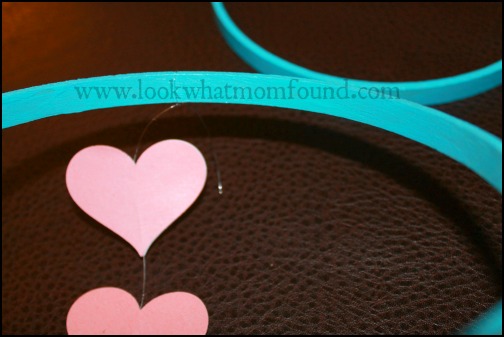 Materials Needed
embroidery hoop
jewelry thread
scrapbook paper
heart punch
school glue
paint
glue gun
finishing ribbon
Directions
Paint your embroidery hoop your preferred color and set aside to dry.
Start punching hearts from your scrapbook paper.  I needed 98 hearts because I was making 7 strands of double sided hearts, one strand with 9 hearts, one with 8 hearts, one with 7 hearts, etc till the shortest strand with 3 hearts.
Starting at the bottom of a long piece of string add a heart with glue and attach the 2nd heart and hold till it bonds.  Move 1-2 inches up and add another heart with glue onto the string and another heart shape.   Repeat until you have all of your strands complete.
Make sure you leave excess string at the top of your strands so they can be attached to your hoop.
Tie your strands in the order you prefer and knot them so they don't come undone as you finish all of the heart strands.  Arrange them neatly and put the outer ring of the embroidery hoop on tightly. This keeps the strands in place.
Using a pretty ribbon cut 3 or 4 long pieces to act as the hanger.  Figure out where you want your ribbons  and make a small loop around the embroidery hoop and hot glue it closed.  Pull the ribbons together at the top, arrange them so the chandelier is straight, make a loop and hang.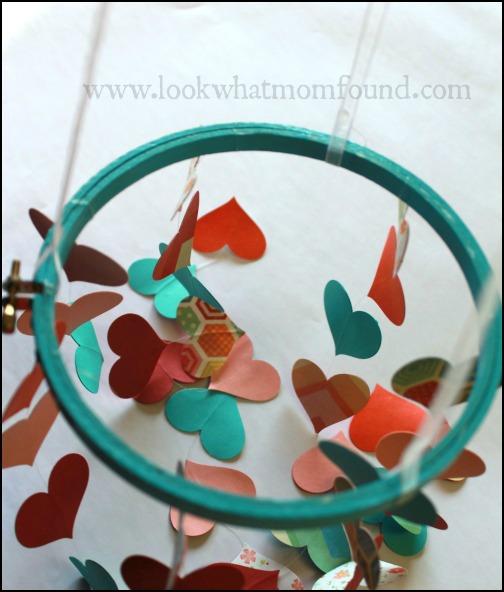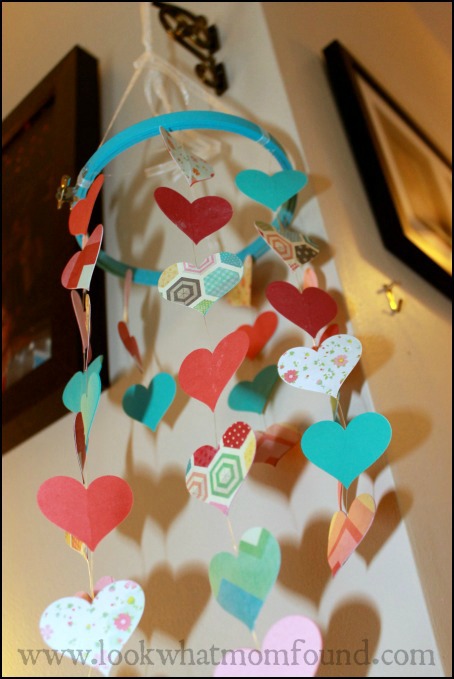 Substitute supplies for things you have on hand. Hearts can be made from wrapping paper, felt, comic strips or book pages.   If invisible jewelry wire isn't available use yarn or twine. Make the craft work for and your personal preferences.