Baking is one of the easiest and most fun ways to get your kids involved in the kitchen. It's especially awesome when the child asks to make a particular dish. This Brown Sugar Chocolate Chip Banana Bread is something I've been making for 12 years and everyone loves it. I've made little modifications over the years but it's pretty perfect the way it is. We make it so much that Shae can do most of the prep, mixing and measuring on her own.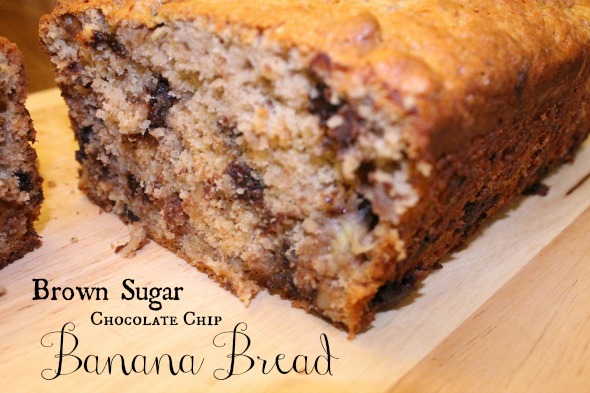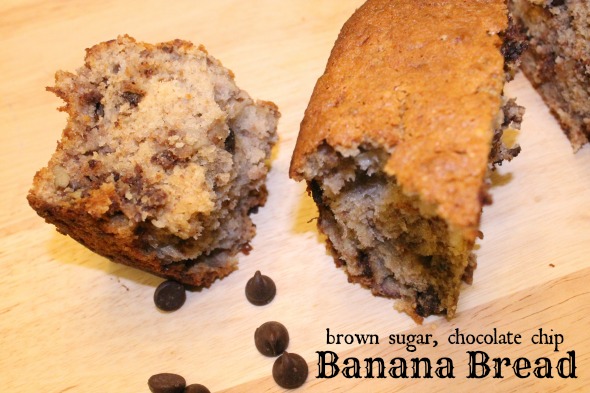 Brown Sugar Chocolate Chip Banana Bread
3-4 ripe bananas, peeled and broken into large pieces
1/2 cup softened butter
1 cup brown sugar
2 eggs
1 tsp vanilla extract
2 cups flour
3 tsp baking powder
1 tsp cinnamon
1/2 tsp salt
1/2 cup chopped nuts (optional)
1/2 cup chocolate chips (optional)
Directions
Preheat your oven to 350° and butter a loaf pan.
In a large bowl cream together butter and brown sugar till creamy.
Add eggs one at a time and vanilla, blend well till combined.
Add in flour, cinnamon, baking powder and salt and combine till smooth.
Drop in banana, nuts and chocolate and blend till combined but bits of banana are still visible.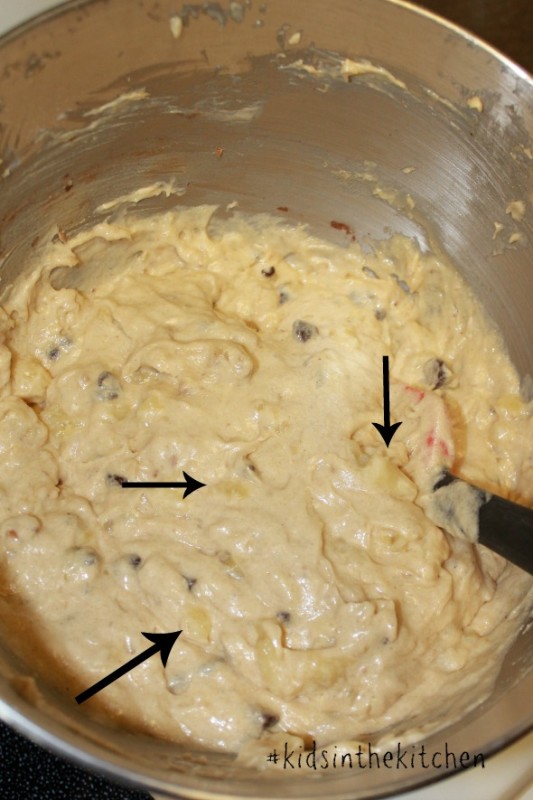 Pour batter into prepared loaf pan (or muffin tins).
Bake for 60-70 minutes, a toothpick should come out clean.
Let cool in loaf pan for 15 minutes, slice and serve.
Substitute the chocolate chips and nuts for whatever else you may like, such as cinnamon chips, dried cranberries, sliced almonds or JUST banana.
As you can see Shae did most of the work. I pulled ingredients out of cabinets, told her the measurements and let work the mixer. I love this time together. I hope she holds onto these memories as she gets older and starts memories with her own children.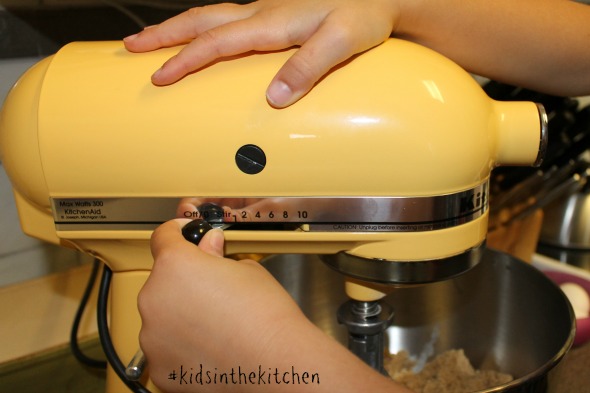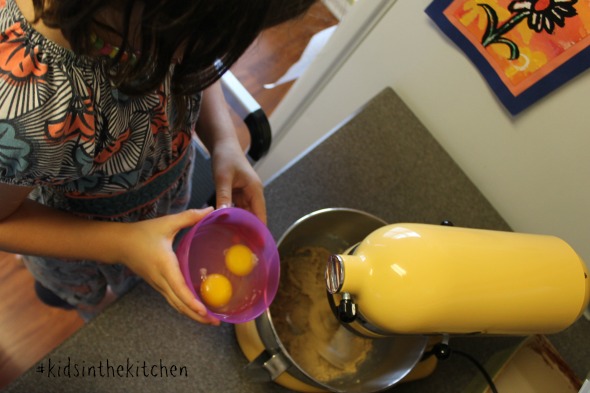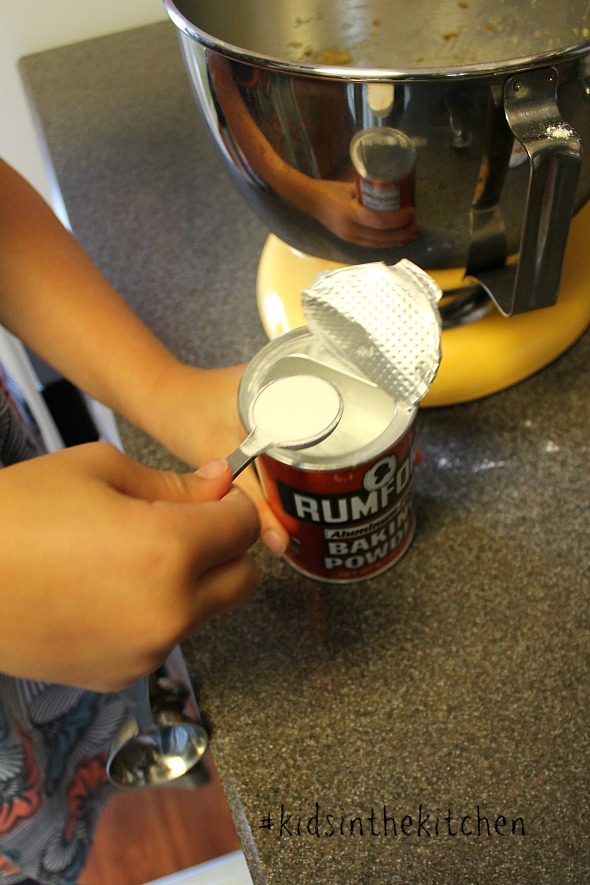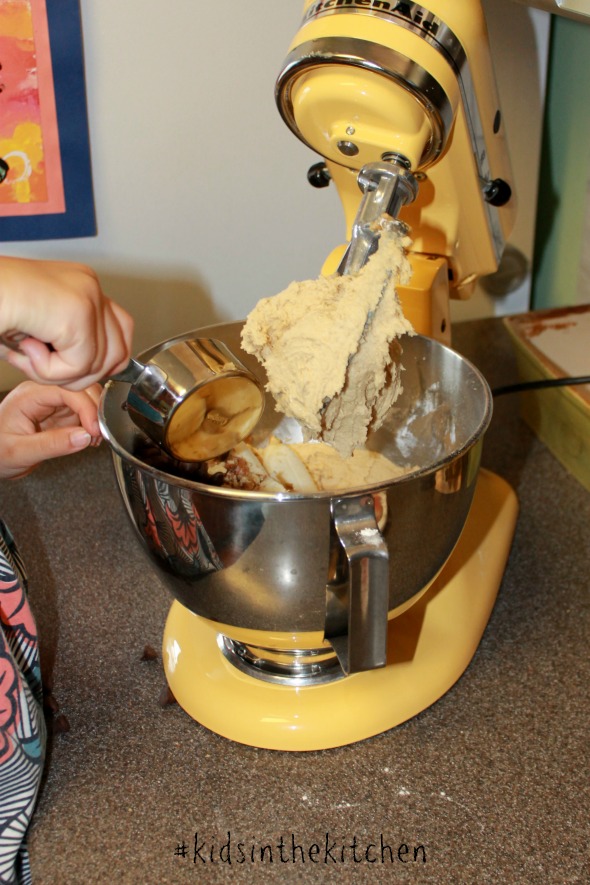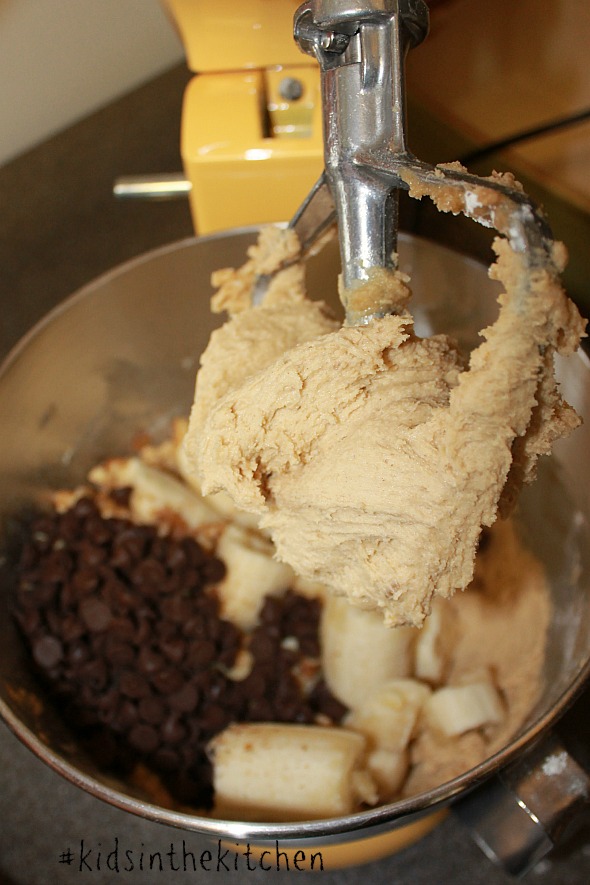 Enjoy the time you have today and spend time doing small things. Making a sandwich together, mixing up chocolate milk or even enjoying a shared bowl of ice cream all count for making memories and getting your kids in the kitchen.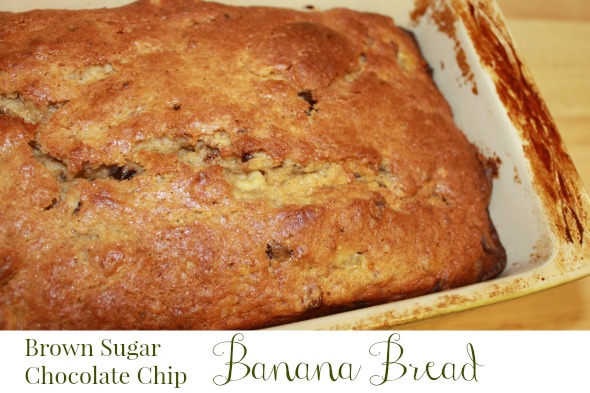 Come join me and my co-hosts, Sarah of Play to Learn with Sarah, Paula at Frosted Fingers and Sara at Sensibly Sara, each week linking up a post, new or old, that feature the theme Kids in the Kitchen. It doesn't matter what you are doing as long as you are doing it together, enjoying it and learning something along the way.
preparing healthy snacks
having a tea party
discovering a local restaurant that your kids love
creating new family friendly recipes
You'll find so many more ideas on the #KidsintheKitchen Pinterest Board.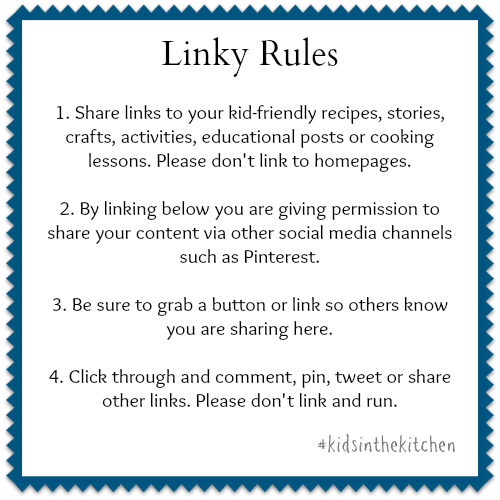 Follow Melinda Babiak's board #KidsintheKitchen on Pinterest.