My two favorite smells are pizza and new car smell, LOL.  I know that sounds weird but who doesn't love a new car and how it smells as well as pizza?  A few weeks ago I had the pleasure of test driving the 2014 Mazda3 s Grand Touring 5-door and I must say I was really impressed.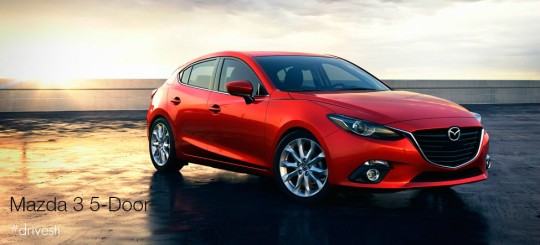 I have never driven a Mazda and to be honest I'm not sure that I have ever even driven in a Mazda but I was really happy and enjoyed the driving experience.  My typical problem with a new car is it's difficult learning all the new features of a car but the Mazda seemed like it was laid out really well and it was easy to learn.
This car was loaded with features like leather seats attractive red stitching, satellite radio, Mazda Connect infotainment system, active driving display (shows your speed & navigation on the small flip up screen so you don't have to look down), navigation, power everything and the list goes on and on.  I will say that this Mazda wasn't lacking when it came to features.  It had just about everything a person would need in a car.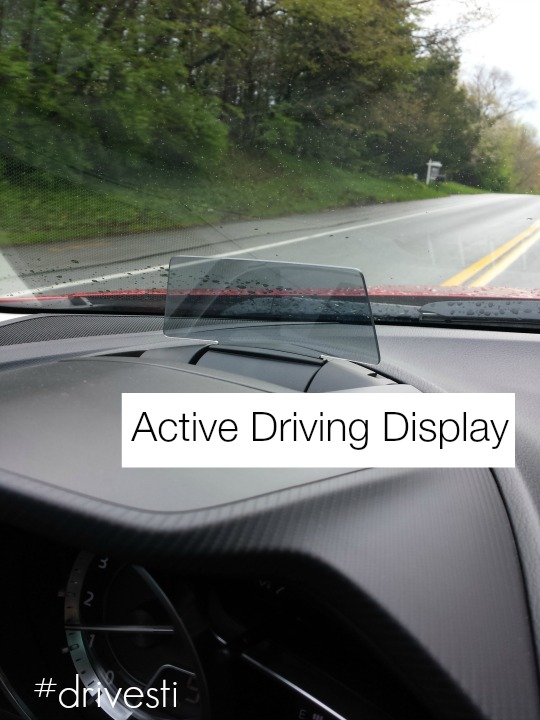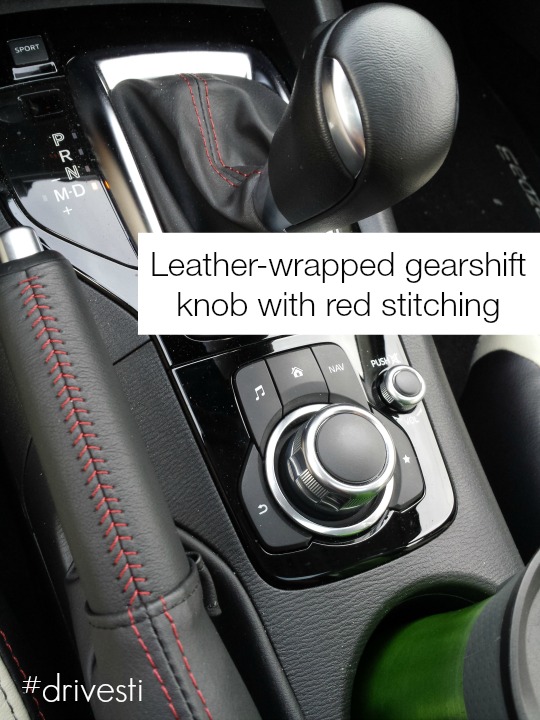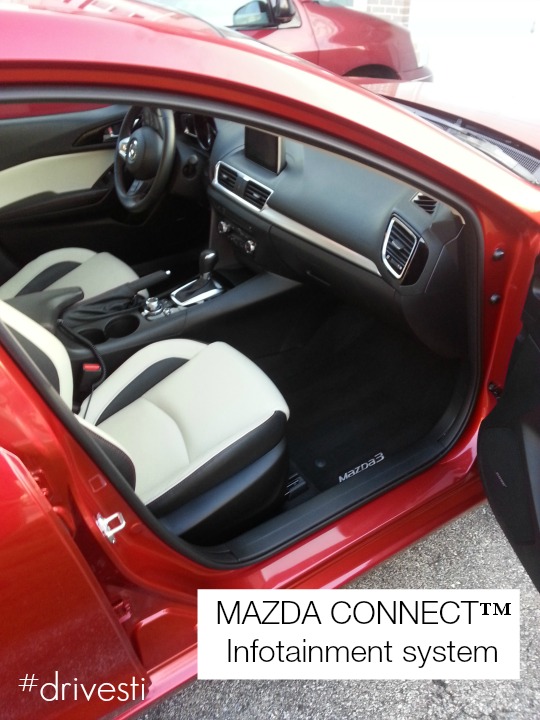 Like I said the Mazda was a blast to drive; It handled awesome and the pickup was really amazing.  I enjoyed all of the head and legroom that the Mazda had to offer since I am 6'3 and a roomy car is a must.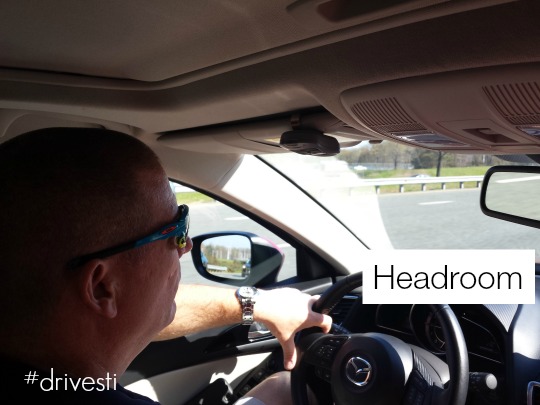 In addition to the awesome head and leg room the truck was ridiculously huge.  As you can see from the below picture Melinda was able to fit $350 worth of groceries in the trunk with no problem at all.  We also used the Mazda to go to one of Shaun's lacrosse games and the truck easily accommodated all of his gear as well as chairs, a cooler and a ton of other stuff that we needed for the day.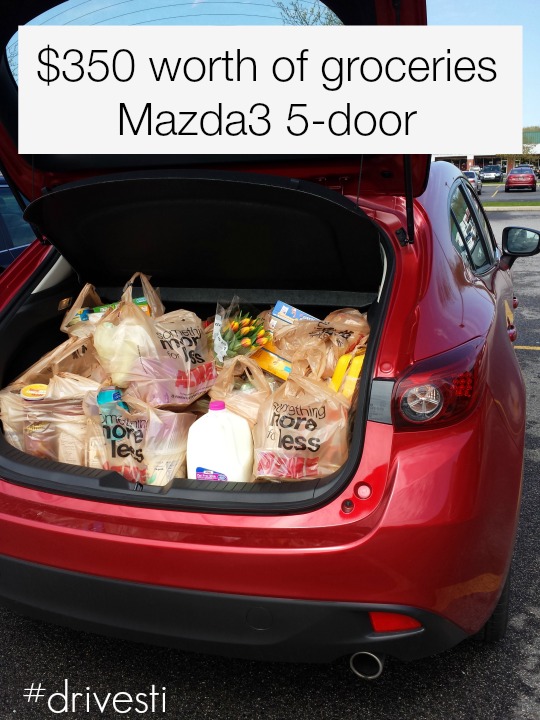 We had the opportunity to test how well the Mazda did on gas because Shaun had a lacrosse game 2 hours away one way and let me tell you it did awesome.  It was inexpensive to fill and it seemed like it went forever on a tank of gas which is great compared to our vehicles.
My overall experience with the 2014 Mazda3 S Grand Touring 5-door was very very positive and I would recommend anyone looking to buy a new car to give this Mazda a look because it will not disappoint.
We're still a couple years away from getting away from the minivan but this would be a great 2nd car.