In our house it's pool season. Our neighborhood pool is like a 2nd home from Memorial Day to Labor Day.  Being there all day is so much fun but it can wreck havoc on  my body when I'm trying to eat healthy.  Planning out my meals has been imperative for the last few weeks as I'm tried to get in better shape and establish healthier habits.  The snack shack is home to ice cream, candy, chips, easy mac, microwave popcorn and soda. The only good choice for me is a fudge pop at less than 100 calories.
I 've been packing snacks, shakes and food in my Fitmark bag instead.  I received The Box LG for review just in time to pack up for a day at the pool.  The convenience is paramount with its four large seal-tight containers. Each container can hold 2 sandwiches for the kids or a hefty salad for me, a few granola bars plus cut up fruit and veggies. It will hold enough for a few hours sitting by poolside.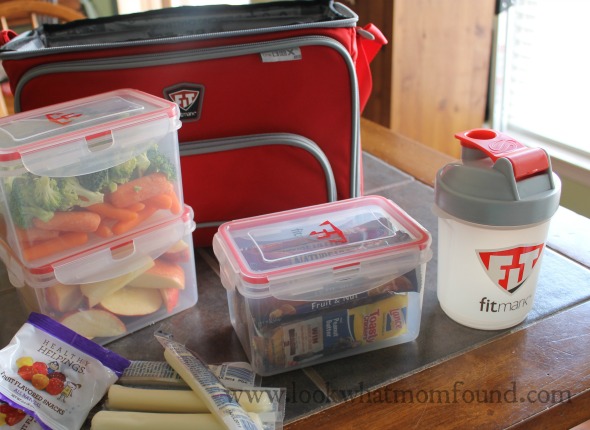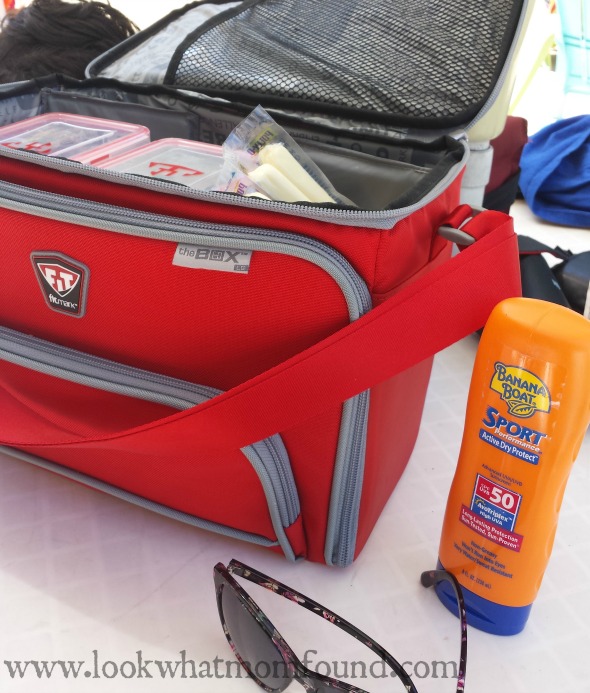 The insulated tote along with the included icepacks kept my contents cool while sitting in a shady spot.  The shaker bottle is too small for my protein drinks but Sabreena likes it for her fruit smoothie.
While this bag is meant for someone that is hardcore into their meal management it works perfectly for me and my family too.
Key Features
4 Seal-Tight Meal Containers, BPA Free
Custom Shaker Bottle with vitamin and protein mix organizer, BPA Free
2 high quality Ice Packs (1 LG and 1 MED – TSA Approved)
Keeps food fresh, longer
Lightweight, portable
Exterior pocket for your water bottle
Swivel action center dividers for organization
Back side pocket for your workout and diet journal
Interior labeled inspiration
Luggage strap and attachment
Made with high-grade ballistic nylon
Fitmark creates entire lines of functional lifestyle bags for the gym rat to the yogi to the runner and even moms like me who want simple solutions for staying healthy and making smarter choices. No shoes, no apparel, no supplement, just bags and accessories to go along with those bags.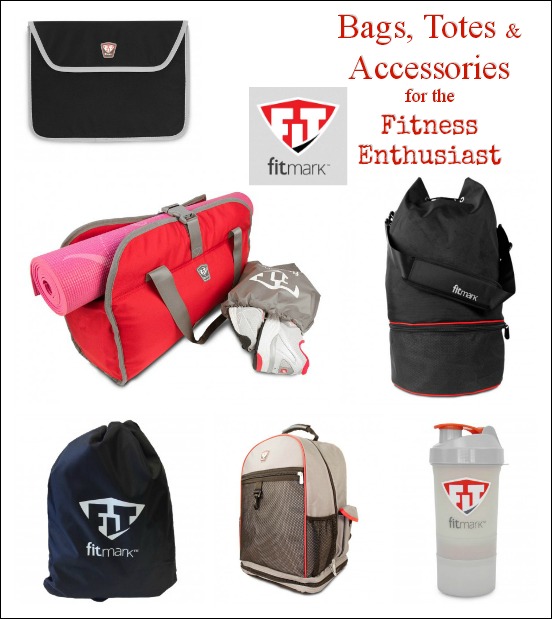 Fitmark bags are guaranteed to be made with the highest quality materials to stand up to the toughest abuse. If you aren't satisfied then you'll bag will be replaced against any defects in the product materials or manufacturing. Whatever your fitness or health passion is Fitmark can fill the void with function and convenience instead of passing trends and second-rate quality.