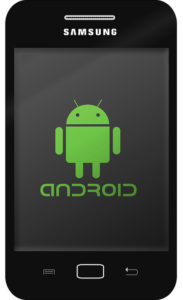 It is always difficult when you are a parent who has to spend a lot of time away from your kids as a result of work commitments, but there are some good ways to keep in touch with them.
You will always want the chance to be able to catch up with news of their day and say goodnight before they go to bed, and there are some great apps that allow you to do that.
Here is a look at some useful apps to help parents stay in touch with their kids, including an overview of why kids need to know your plans to travel, together with ideas and tips on how to stay connected with them while you are apart.
Keep your kids informed
There aren't likely to be many parents who have not experienced a few feelings of guilt as they pack for another trip away without the kids, and this could make you think it is better to tell them exactly how long you are away for.
It is often the case that children fare much better with their parents being away from them if they know exactly how long you will be away and when you are leaving.
Always tell your kids about your travel plans. It helps them to adjust and will normally make them less stressed about your absence if they know exactly what is going on.
Make promises you can keep about staying in contact with them and set a schedule for when you are going to get in touch while you are away.
Control over texting
Virtually every teenager uses texting as their preferred method of communication and younger kids are also likely to be using text messaging on a frequent basis.
It is a great way to keep in touch with a few quick messages to your kids, but you also might worry about what they are getting up to on their phone while you are away from them.
Get yourself up to speed with how to keep them safe and encourage the use password-protected messaging apps like WhatsApp so that you have some control over who joins the chat.
Facebook friend
Despite the fact that there are a huge amount of social media sites and apps now available, Facebook is still a popular choice for children who want to chat and communicate via social media.
A good way of seeing what your kids are getting up to and who they are talking to is to "friend" your kids on Facebook.
Ask them to accept your friend request on Facebook and this will then let you stay in the loop and share some pictures and comment on any posts.
Share a digital game
It is always fun to share some downtime with your kids and play a game with them, and thanks to technology you can do this even while you are away from them.
If your child has a smartphone or device like an iPad, you can download games that allow multiple users. All you then have to do is arrange a time to connect up together and enjoy some great family fun when you share a digital game.
You might also want to download a call recorder app on your smartphone. It automatically records every call that comes in if you want it to, so even when you are working, you won't miss a call from your kids and it lets you listen to their voice and their message about hooking up with to play a game with you later on in the day.
It is always difficult when you have to spend time away from your kids but with some useful apps on your smartphone, you should still be able to share some great family moments.
Poppy Woodward is a Mom living in Texas with family in New York and California, as well as the other side of the world in Australia! She shares her top tips on how to combat isolation and keep in touch with loved ones.