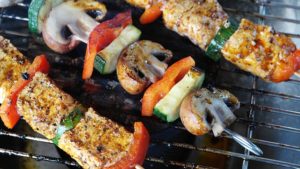 Before you plan your next holiday and start recruiting nannies who have completed child care courses in Melbourne consider bringing the littlies along to a family friendly destination. One area of Victoria that's only an hour's drive from the CBD is Geelong, located on the Bellarine Peninsula. As Victoria's second largest city you'll find facilities and accommodation options to suit all budgets. Best of all, there's not a day's long drive to get home afterwards!
Geelong's strong arts community will provide numerous activities for children of many ages. GPAC, the Geelong Performing Arts Centre has a good amount of children's programming especially around holiday times. 2018 will also be the first year that Geelong will host an all-night White Night festival.So plan to head here around October 13th to make the most of the transformation that the city will undergo with projections, entertainment, light installations and live performances of all kinds.
The Geelong Botanical Gardens is great for picnicking and wandering as your kids explore the open spaces. Just off the Eastern Beach Reserve, you'll be close by to shops and the foreshore if you want supplies or a change of scenery. On the school holidays, you might want to enrol children in the Bugs Holiday Program that's an educational and fun bug hunt with craft activities.
It's well worth coinciding a trip to Geelong with their Annual Gala Day. Now in its 101st year, this free community event has entertainers, music lanterns and merchandise available to raise proceeds for the Barwon Health Hospital Appeal. The day culminates in the Connected Communities Parade through the streets that features floats, characters, celebrities and plenty of music and fun atmosphere. Finishing at the stunning outdoor Christmas tree on the waterfront, families have enjoyed this event for generations. This year's Christmas tree is a floating wonder, complete with colourful lighting and for the first time, moving animatronic characters courtesy of Deakin University students.
Playgrounds are always popular family activities and Geelong is no exception. Geelong Play Space on the foreshore's Eastern Beach Reserve is a local favourite with a musical bridge, pirate ship, swings, stepping stones and pump for water play. Rippleside Park has an abundance of equipment including areas for older and younger children. The BBQ area is ample and great for large gatherings and picnics. Newer on the scene is the Armstrong District Park with neatly landscaped spaces and plenty of equipment from flying foxes, swings and tunnels as well as skating, basketball and table tennis facilities. BBQ facilities and seating is also on site.
For the locomotive fans, The Bellarine Railway should also be on your to do list. Regular children's events such as a Day Out with Thomas are very popular so be sure to book tickets ahead of time. Santa trains and magic children's train are also on the yearly calendar, along with driver experience sessions for the true aficionados. A heritage steam train service is available for charter should you wish to book a private trip.