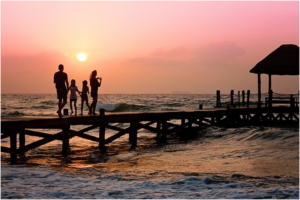 Traveling can get pretty expensive pretty fast, especially when you're traveling overseas, and you're taking your family with you! Unfortunately, that means that many of us can't travel nearly as widely or as often as we would like to.
The good news is that there are lots of thrifty travel tricks that even the most unseasoned of travelers can use to cut the cost of their trips, have a better time on vacation, and most importantly of all, travel more!
So, without further ado, here are the thrifty travel tricks you need to know…
Check Discount Sites
First of all, if you're planning a trip, you should always check out discount, promo and coupon sites where you can find some great deals like this Marriott 15% off promo code, for example By doing this, you can often afford to stay in a better standard of accommodation than you might otherwise able have been to within your budget, or of course, you can cut down the costs of your vacations even further.
Use Comparison Sites
As well as using discount sites, you should also use price comparison sites to ensure that you get the best possible deal on your flights and accommodation. Most hotels and airlines sell exactly the same setas/rooms at various different prices across various platforms, and you could easily end up paying way more than you need to by not doing this one simple thing.
Use a Travel Credit Card
If you can find a travel credit card that offers ) percent on purchases including those overseas – and they do exist – apply for one ahead of your vacation and use it to pay for as much as you can while you're out of the country. That way, you'll dodge expensive money exchange fees and the usual fees that you're charged for using your credit or debit card overseas, making huge savings in many cases! Just make sure that you do settle the balance when you return and certainly before interest is due!
Use Your Phone as a GPS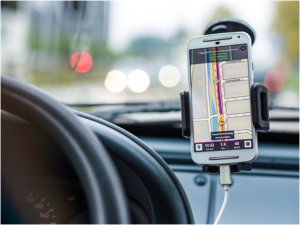 If you're travelling to a place you don't know well and you plan to hire a vehicle to get around, then you're probably going to need a good GPS system too. Unfortunately, not all car rental companies offer GPS systems as standard and buying one can be expensive. Luckily, you can avoid the cost of these expensive systems by downloading the maps you'll need on your smartphone and storing them online. Do this, and you won't need to even use any of your data, let alone pay for a GPS, and you won't get lost!
Book at the Right Time
This is a difficult one because what represents the right time to book a trip can depend on a number of factors from the location to the time you plan to travel. That being said, you are almost always going to net the best deals by booking really early or as close to the last minute as you can get. To find out which applies to you, you may need to do a little research, but it'll be worth it when you make huge savings.
Be Ready to Re-book
When you're booking hotel rooms, make sure that, when you see one at a good price, you always book refundable rooms and then keep an eye on the prices, if they drop significantly between now and the time of your flight, you can quickly cancel your room and re-book at the best price. It's a simple, but effective way of paying as little as you can for your stay.
Eat in Local Establishments
Eating outside of the tourist areas is not only likely to net you a much cheaper meal, but also a tastier one too. Businesses in tourist areas almost always charge a premium, and they rarely showcase the best that the country has to offer, so don't be afraid to travel a little further afield for a better deal.
Buy Insurance When You Book
You should always buy your travel insurance immediately after you book. Why? Because the prices of insurance don't fluctuate like flights and hotel rooms, etc., AND more importantly, if you choose the right policy, you will be covered should you have to cancel your vacation, perhaps because one of the kids is sick, not losing out on any of your valuable vacation fund!
Travel Out of Season
This is a pretty well-known travel trick by now, but it's still worth mentioning that traveling out of season is likely to net your family a much less expensive trip no matter where you go and all it takes is doing a quick Google search to find out when your desired destination is the off-season. I know it's not always possible to take your vacation at the optimum time, but if you can do so, it's well worthwhile. Some people think that they won't have as good a time in the off season, but although the weather may not be quite as good as usual, the place will be less crowded, so you can have more privacy and more room to breath; it's a trade-off for sure, but one worth making.
Travel on Weekdays
In a similar vein, it is quite often possible to save large sums of money by travelling on a weekday, rather than at the weekend. This is obviously because the demand is higher at the weekend when people have some time off, and they're using it to get away, and it might not be as convenient for you, but when you see how much you could save, it might just change your mind.
Try 'Ethnic' Travel Agents
If you're flying to a particular country, it may well be worth looking for a travel agent who is from that area because, although it isn't always the case, quite often, they will have much cheaper flights to that destination than the competition.
While we're on the subject of travel agents, many people dismiss them completely in this age of internet bookings, but you shouldn't be too quick to do that – you should explore your own options – because it is still possible to get a better deal offline than it is on.
Use Your Credit Card to Access the airport Lounge for Free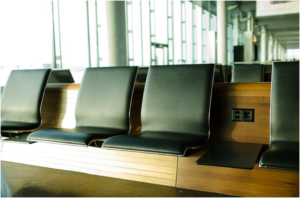 If you hate the chaos that is the airport, if you have the right kind of credit card, then you could actually gain access to the airport lounge, even if you aren't flying on a first class ticket, or you aren't an elite frequent flier, and considering one-time access to the lounge can cost upwards of $40 it's well-worth looking into credit cards that offer this particular benefit.
Try a House Swap
If you want to not only save money on the cost of travel accommodation, but spend a sum total of zero on it, take a look at one of the many house swap websites on the internet. If you can find someone suitable in the location you're looking to visit who would like to visit your area, you can stay at their place and they at yours for free. It's kind of like Airbnb, but without the cash element!
Charm the Staff
If you, or perhaps your beautiful, well-behaved children, can charm the staff, whether it be on the plane, at the hotel or at any number of locations, you can often ask for and get a wide range of freebies. Usually, they'll just be small things like free Wi-Fi or snacks, but they're nice to have, and it's a great way of encouraging the kids to be good on long journeys!
What are your thrifty travel tips? Is there anything we've missed?