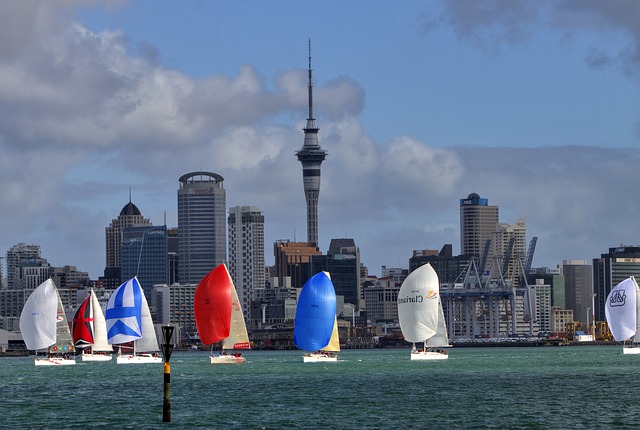 Discover Auckland and enjoy an ultimate travel experience. As one major city of New Zealand, this vibrant region offers plenty of awe-inspiring tourist spots for everyone. You can never go wrong spending your vacation with your loved ones in this beautiful city.
Whether you are visiting during summer, winter, spring, or fall, you can still have a lot of activities to do. In fact, the weather here is always comfortable and you get to enjoy every minute of your stay. If you happen to go to Auckland during its coldest season, then here are a few of the best things you can do to make the most of your escapade:
Experience outdoor skating at Aotea Square Ice Rink
Up for an exciting activity? Check out Aotea Square Ice Rink and try its outdoor ice skating! This winter wonderland spot is perfect for families and friends. You will certainly have fun skating around the rink. And if it is your first time to try it, expect a lot of falling. But everything will be worth it as you learn the proper way to skate.
Have a relaxing day at Waiheke Island
Take a short trip to Waiheke Island and delight in its natural beauty, outstanding restaurants and wineries, as well as thriving arts scene. You will be seeing a lovely mix of breathtaking views and pristine beaches here, so it is really an ideal place to relax even for a while. Not to mention, it is only a 35-minute ferry ride from Auckland, thus, you can access it easily.
Pamper yourself at Waihera Thermal Resort
Just a quick drive to north of Auckland, you can reach Waihera Thermal Resort. Since you are visiting the city during its coldest season, then it is best to heat your body up. This is a nice place to loosen up in its 22 naturally hot mineral pools, both indoor and outdoor. You can also get pampered at its steam and sauna rooms and wellness spa.
Ski at Snowplanet
In case you don't have much time to drive away for hours to get to the nearest skiing center in Auckland, try the alternative. New Zealand's first and only indoor skiing area, Snowplanet, is the ultimate spot to enjoy skiing. It is just 20 minutes away from the city center, so it is very accessible. Everyone will surely have fun skiing in this enclosed recreational center!
Get lost around remarkable museums
Spend a day at any museums in Auckland and get to learn something about the city and the country. You can check out Voyager New Zealand Maritime Museum, Auckland Museum, and Museum of Transport & Technology to have an idea about the heritage, culture, and  history of Auckland. After all, nothing beats learning new information from time to time.
Auckland has a lot to offer to visitors of any ages at any season, even its the coldest one. Be sure to try out these things mentioned above when traveling to this lively city. It never disappoints anyone, so you will definitely have a fantastic time. Additionally, you may compare rental rates in Auckland here if you wish to rent a car when exploring the city.