Once you're married and have started a family, it may feel like all of your future travel plans revolve around that, meaning it's nothing but family-friendly resorts and trips to Disneyland for the next decade of your life. However, this doesn't have to be the case, as everyone deserves travel experiences that are personally enriching, no matter what stage of life they're at.
Once you've made the right arrangements, jetting off for a couples retreat with your spouse will be one of the most rewarding and enjoyable vacations you'll ever take. It's the perfect way to rediscover your partner and inject some new life into your marriage, and it's a well-known truism that couples who travel together, stay together.
A romantic getaway is always a good idea, whether you've been married for thirty years or dating for six months. Here's your guide to the ultimate couples retreat destinations, should you need some inspiration.
Santorini, Greece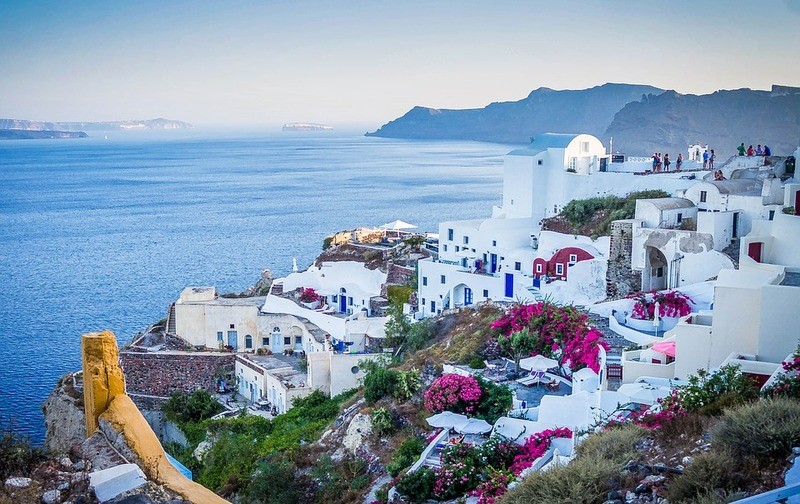 Source: Pixabay
The gleaming white limestone buildings that cluster the hillsides of this idyllic Greek island are world-famous, with Santorini being one of the most desirable travel destinations on Earth. The island is actually made up of the remains of a volcanic eruption that occurred thousands of years ago, which caused the unique formations that constitute the dreamy landscape of Santorini. The island is full of private, intensely romantic hotel suites and villas which look over the Aegean Sea, and the sunset is probably one of the most powerful aphrodisiacs known to man. The popularity of this destination naturally means that prices can be sky-high, but if you book outside of peak times (October is the cheapest month), you'll grab yourself a bargain.
Kerala, India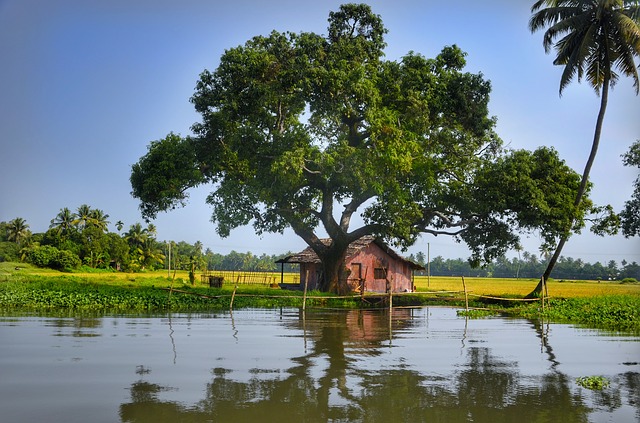 Source: Pixabay
Kerala is a quiet state in southern India that has been increasingly popping up on travelers' radars in the past couple of years. The state is full of stunning natural scenery and some of the best cuisines on the subcontinent, with Keralan food finally making a well-deserved debut on the tables of Michelin-starred restaurants across the globe. The state is home to some truly gorgeous resorts, couples' hideaways, and yoga retreats, making this the ideal spot to come to with your partner and experience true peace and quiet. Make sure to book a romantic cruise along one of the many rivers and canals running through the region, surrounded on all sides by mango trees and curious elephants.
Melbourne, Australia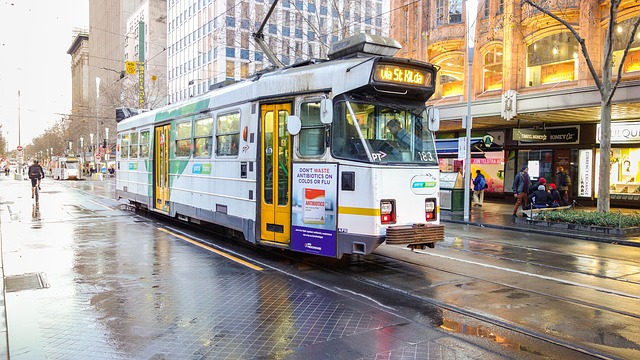 Source: Pixabay
Sometimes the best couples break is a city break, and Melbourne has everything a couple could ever want. The city is an idyllic, laid-back alternative to manic Sydney and the dollhouse-style Victorian architecture that lines the streets means simply going for a stroll is one of the most romantic things you can do here. You'll want to do as the local couples do and experience the thriving sporting scene here, with one of the most prestigious events in the country, the Melbourne Cup, taking place here every November. You can take your partner to the historic Flemington Racecourse, relax in an elegant booth after checking the tips on Oddschecker, which has the latest odds for couples looking to turn a profit. Perhaps you'll have the chance to toast your good luck with a few glasses of champagne. Should you win, spend your good fortune together at one of the intensely atmospheric Bistro d'Orsay restaurant, a local institution and valentines' destination of choice.
Rio de Janeiro, Brazil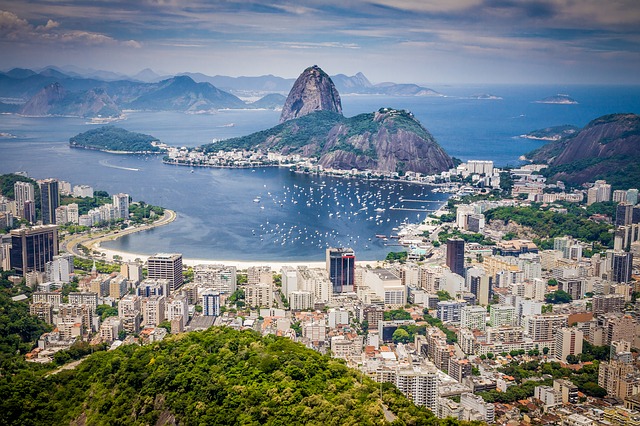 Source: Pixabay
A trip to Rio might not be for everyone, but one thing we all can agree on is that the city absolutely oozes sexiness and vitality, making it one of the best couples retreats on Earth. Make sure to book yourself into a suite in the iconic Copacabana neighborhood, so you and your beau can sip on bittersweet caipirinhas and watch the sunset over Sugarloaf Mountain. Once you're feeling the buzz, ensconce your partner off to a Samba club, where you can dance the night away with the couples of Rio beneath the stars. The city is safer than it has ever been and the exchange rate is good, making now the perfect time for a sexy vacation in Rio de Janeiro.
Granada, Spain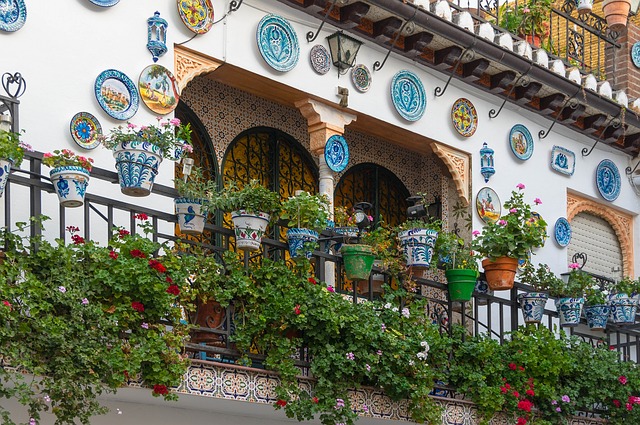 Source: Pixabay
It's hard to know where to begin with Granada, an ancient city in southern Spain made up of inviting alleyways and ornate palaces, all just begging to be discovered by the adventurous couple. The highlight of the city is the Alhambra, a sprawling Moorish palace overlooking Granada, a kind of dreamworld filled with isolated gardens, courtyards, and intricate water features. Once you've spent a day strolling arm-in-arm around the palace, your next step should be to explore the warren of alleyways in the old town below, chock-full of alluring wine bars and tapas restaurants, where you can have your fill of Jamón Ibérico, Rioja wine and, of course, some Mediterranean oysters. Cap off your evenings with rooftop drinks overlooking the stunning Sierra Nevada, and before long you'll be making plans to run away here together permanently.
Reykjavik, Iceland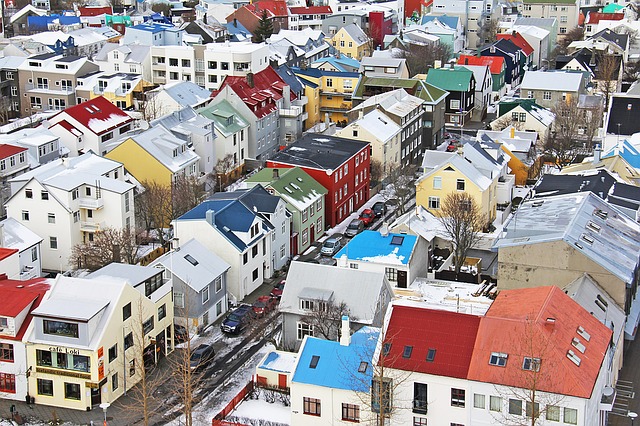 Source: Pixabay
While Iceland may be freezing, you'll find plenty to do here to warm each other up. The capital city is compact and cute, composed mostly of quaint wooden cottages, many of which are filled with inviting cafes and cozy pubs in which to while away the evening. You should make it your priority to spend the day together in the iconic Blue Lagoon : the beautiful geothermal spa is one of the most well-known attractions in Iceland. The Lagoon is the perfect way to spend a snowy day with your partner, and the ancient waters supposedly not only have healing properties, but also powerful aphrodisiac qualities. Reykjavik also happens to be one of the best spots for observing the Northern Lights, a stunning natural phenomenon which makes a romantic backdrop to any evening.
Saint Lucia, West Indies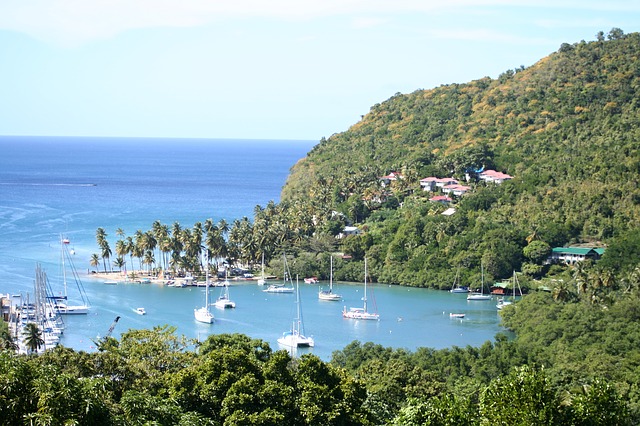 Source: Pixabay
There are plenty of Caribbean getaways for couples of all stripes, but it's undoubtedly St Lucia which feels closest to paradise on Earth. The former French colony is home to some of the best beaches in the world, as well as a number of award-winning couples-only resorts for you to choose from. The natural diversity of this small island means you can go diving from waterfalls into crystal blue lagoons, exploring jungles filled with monkeys and tropical birds, relaxing on white sandy beaches and climbing volcanic mountains, all in one day. The elegant colonial architecture will also help you feel like you've been transported to the City of Love itself for a few hours, while you dine on freshly caught fish and wash it down with Caribbean rum.
Maldives, Indian Ocean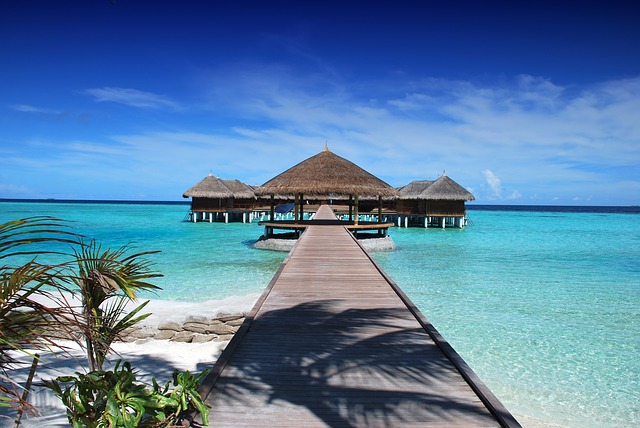 Source: Pixabay
The Maldives is the ultimate definition of escape, a place where couples can go to be truly free from the interruptions of the outside world. Much of this tiny island nation is made up of floating villages, many that have been repurposed as romantic resorts, where couples can rent a villa on stilts above the deep blue waters of the Indian Ocean, and put all the cares of the real world behind them. Prices may be high, so try to visit in April or November, when you can grab the best bargains.
Bologna, Italy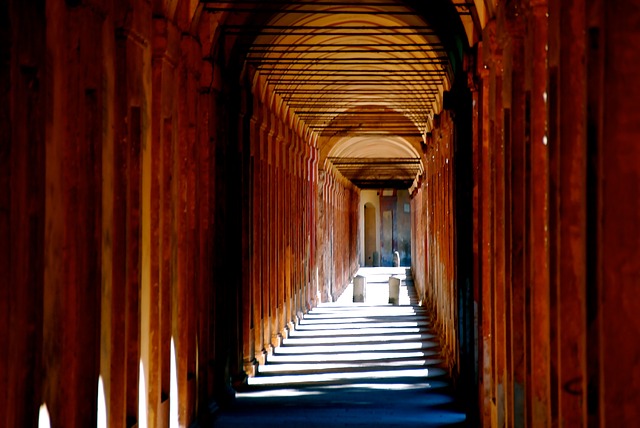 Source: Pixabay
They say the way to a lover's heart is through their stomach, and this doesn't ring truer than in Bologna. This gorgeous Renaissance city is lovingly nicknamed "The Fat One" as it's the best place on Earth to sample the smash-hits of Italian cuisine. This is the destination of choice for couples looking to engage in a weekend of pure decadence, where you can spend your days together in trattorie feasting on pasta and wine, before walking it off with a midnight stroll and some gelato. The city is one of the most beautiful in all of Italy, which is really saying something, and the sight of the sunset lighting up the blood-red buildings is enough to make any couple sigh.
Sometimes the best boost for any couple is a little adventure, and the places listed enough provide more than enough to keep you and your partner stocked up on happy memories for all eternity.