Taking care of aging parents can be difficult, especially if you aren't sure what type of care or support they need. If they seem reasonably capable of taking care of themselves, but still struggle with some basic aspects of daily life, you may be too worried to leave them entirely on their own, but too confident in their independence to provide them with long-term care.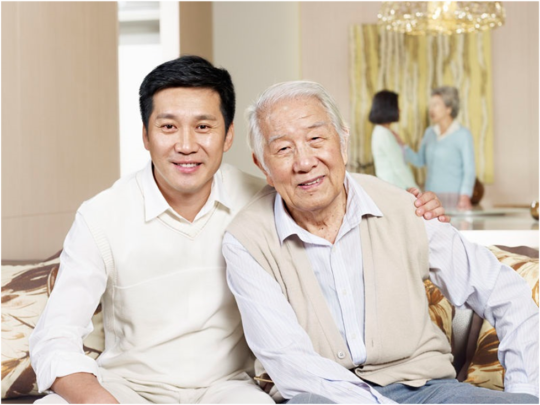 One option in circumstances like this is in-home care, which can provide you with solutions for several problems inherent to seniors. You can also check us home care software, it is a revolutionary innovation that enables health care professionals to effectively manage patient care and provide a more comprehensive and holistic approach to patient care. This software is designed to streamline home care operations, allowing home health care professionals to integrate patient information, create comprehensive care plans, and manage tasks effectively across multiple locations.
The Basics of In-Home Care
Different organizations offer differing levels of in-home care, but most services are designed to provide a combination of medical attention, personal assistance, and companionship to seniors who are mostly independent, but may still require some assistance. The option is designed to be a more comfortable alternative to living in a senior care community or a more advanced healthcare institution.
Services described specifically as "home health care" include specifically licensed nursing care and medical attention, while services described as "in-home care" or "home care" typically refer to non-medical care, custodial care, or other forms of personal assistance. In-home care professionals may still be able to identify if and when a resident is in need of medical attention.
In-home care is available in a wide range of different options. You could hire an individual full-time, you could hire an independent contractor qualified to provide in-home care services, or you could speak with an agency.
The biggest advantage of in-home care is that it provides you with peace of mind. You won't have to pay for intensive levels of healthcare or other services, and you won't have to constantly check up on your parents. They get to continue living at home on their own, and you can rest assured that someone is helping them with the assistance they need.
Is Your Parent Ready for In-Home Care?
The big question is, how can you tell if your parent is in need of in-home care?
There's no single factor that can clue you into this need, but if you notice some combination of the following, it may be time to consider hiring an in-home care specialist:
Difficulty with daily activities. A fully independent adult should be able to handle the basic activities of daily life, including getting out of bed, dressing, practicing basic hygiene, preparing meals, and performing certain chores around the house. If you notice your parent is struggling with some or all of these tasks, such as taking an inordinate amount of time to get dressed or being unable to handle the physical workload, it may be in your best interest to hire an in-home care specialist.
Periodic medical issues. When a parent has a specific medical issue, they need to get medical attention. The question is, are they capable of noticing and taking action on a medical issue independently? If not, they may end up suffering from an injury or ailment until someone comes in to check on them. In-home care provides a near-constant level of checking, so you can remain apprised of potential medical issues before they get any worse.
Mobility issues. You should also consider whether your parent is capable of transporting themselves, both around the house and out of the house to run errands. If they frequently have trouble getting up and down the stairs, or if they can't easily leave the house to pick up something they need at the grocery store, in-home care may be a suitable option.
Cognitive difficulties. It's common for aging parents to gradually lose their cognitive abilities, with or without the onset of dementia. They may have trouble remembering basic responsibilities, like taking a specific medication on a daily basis, or may have trouble solving problems they face in daily life. Having the support of an in-home care professional can mitigate the consequences from this.
Loneliness. If your parent is living by themselves, far away from you, or you can't make time to see them regularly, in-home care can help them feel less lonely and get the support they need.
However, note that in-home care may not provide a sufficient level of care for someone who is suffering from a chronic health condition, a debilitating injury, or other health developments that require a medical professional. If you're not sure what your parent needs, consider talking to a doctor or other medical professional about the best approach.
In-home care isn't a perfect solution for every adult with an aging parent, but it does serve as an important middle ground between taking on all responsibility associated with caring for your parent and relying on a formal institution. Make an assessment on your parent's cognitive, emotional, and physical state, and determine whether in-home care would be ideal for them.