It's a wicked world for any generation, but seniors are obvious targets for the heartless to prey on. Seniors are as susceptible to romance scams and every other type of con game as anyone. And with the elderly, there can be a life's savings at stake in the fraud. How can seniors protect themselves against common scams? Read on to find out.
The first and most important way to protect the senior population is to make sure you and they are educated about the most prevalent scams going around. Just about everyone has had an email from the Nigerian prince asking for your bank routing number in order to deposit a large sum of money, but are your older loved ones aware that it's a scam? Talk to your elder friends and relatives and make sure that they can tell the difference between a real email and a phishing scam email.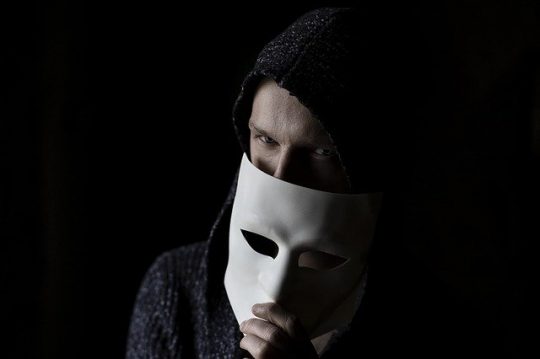 Another popular way that criminals try to defraud victims is by claiming they are with the IRS or some similar organization (the real IRS offers this advice about these phone scams). Sometimes it's a random person calling to say your loved one has been in a car accident and they need your credit card number to call a taxi. Other times it's an email that comes in your inbox that looks legit at first glance, but the sending address may have a weird ending such as mx, jp, nz and the like mean that the email originates from another country (Mexico, Japan, New Zealand, and so on). Again, education and vigilance are the keys here.
The number of scams and the amounts defrauded that the U.S. Consumer Financial Protection Bureau (CFPB) have compiled are astounding. In 2019, the CFPB analyzed the data and reported that the elderly had an average loss of $34,200 per person. Between the years 2013 and 2017, the CFPB said that more than $6 million in attempted and actual losses were reported. This amount is staggering, and the most susceptible in society – the elderly – pay a higher cost than most because of their vulnerability.
Most people are trying to help seniors to live good and long lives. Technology and a caregiver network connected by technology both offer a support system and safety net for the aging. Innovations such as life alert systems that can detect when a person falls and call for help, and the medical alert system review sites that help tailor the specific device to the individual, provide just one example of how much better off today's senior is. But technology also has its dark side, and the ability to contact a senior out of the blue with a scam has never been greater. 
The good news is that government entities and local law enforcement are working together to combat this problem. Congress passed the Senior Safe Act in 2018, which is part of a bipartisan banking reform package to help stave off the exploitation of seniors. These and other financial regulations are enacted to help protect those who are elderly and at risk of being taken advantage of. Some financial institutions are even training their tellers to notice when elderly customers are exhibiting nervous behavior or making large withdrawals, which could mean that the person is in the process of being scammed. 
Unfortunately, statistics show that most of the elder financial abuse is inflicted by family members or people the senior knows personally. This means that every senior citizen needs at least one close friend or family member who they can trust implicitly to prevent this from happening. This "gatekeeper" needs to visit often and make sure that their loved one is not falling prey to any of these scams. They need to make sure that their senior is on all the "Do Not Call" lists so phone solicitation can be avoided. They also need to make sure that their senior does not suddenly have a new "best" friend or begins to isolate themselves from their normal social circles. 
Another common scam of the elderly is when someone pretends to be from a credible company or charity in order to obtain personal information. This happened recently with the American Heart Association, which had to issue a statement in order to educate people about it. Some of the scams involved callers who claimed to be from "the American Heart & Stroke Association" and were trying to sell fraudulent insurance to unsuspecting families. This type of scam may sound legit on the surface, but it's best to verify any and all details about the company and the person calling before giving out any personal info.
The good news is that there are now several agencies that you or your loved one can report these instances of scams to. The FBI's Internet Fraud Complaint Center, the Federal Trade Commission, and your local postal inspector are three entities that can file your complaint and investigate to see if fraud is actually happening. You can also file a complaint at Fraud.org (a project of the highly reputable National Consumers League – in case you wonder if you give your information there), which shares the information with law enforcement across the U.S. and Canada in an effort to catch the perpetrators. 
All in all, the best way for seniors to protect themselves from scams is to stay alert when it comes to phone calls and emails, have a trusted caregiver helping as needed, and to never ever give out personal or bank information to anyone. These three simple steps will help save your loved ones from the hassle and the heartbreak of being scammed.