Age turns on everyone at some point, including your beloved parents. Before you know it, you might be considering a home for your parents where they can get the 24/7 help and support they need. This is a difficult decision, and it must be fully considered if you want your parents to have the best experience. 
There are many things that go into making the transition more comfortable for your parents, but one of the best things you can do is choose a nursing home that fits their needs. Unfortunately, not all nursing homes are created equally.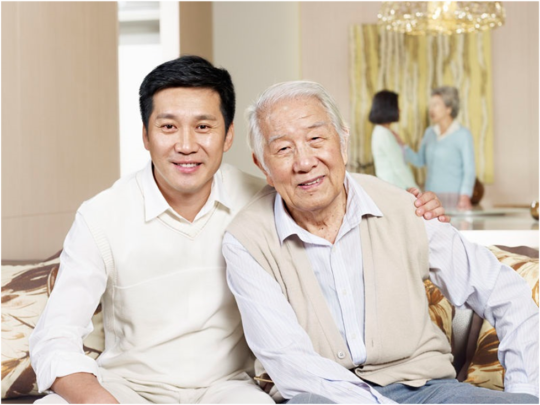 Most nursing homes are under or improperly staffed. Reports of abuse, neglect, and oversight abound throughout the U.S. In Illinois, for example, about 41.5 percent of the 723 licensed nursing homes are considered "below average" in their standard of care, according to a report on nursing home negligence.
This is unacceptable for your parents. If you're unable to care for them, the next best thing is a nursing home that will treat them as if they're family with the highest standard of care possible. 
Here are a few things to look for in the nursing homes you're considering.
1. Location
Ideally, you'll find a nursing home within 20 miles of where you live. If it's in your neighborhood, that's even better, so you'll be able to connect with your aging parents more often. This is not only ideal for your parents' morale, but you'll also be close enough to keep tabs on the home and the standard of care. 
The location should not be the only consideration, however. It's better to choose a fantastic home 30 miles away than one with a bad reputation in your neighborhood. It will make visits slightly more challenging, but you can rest assured that your parents are being treated well.
2. Consider the Amenities 
The amenities in nursing homes vary significantly. Some offer only basic medical care while others are like an all-inclusive resort with gourmet food, activities, classes, and more for your elderly parents to enjoy on the daily.
Of course, the all-inclusive-style facilities will be more expensive, and you'll have a hard time getting government grants or funding for them. But if money is no object, these nursing homes are the cream of the crop. 
Otherwise, look for a facility in your price range with a good reputation and a few extra amenities like private quarters, assisted living software , chef-prepared meals, and on-site activities. These small things will drastically improve your parents' quality of life. 
3. Look at the Staff
Most of the problems with nursing homes arise because of problems with individual staff members. There are many issues you can identify from the start to help your parents avoid an abusive or uncomfortable encounter in the home. 
First, look at the staffing ratio. Most nursing homes publish their staffing ratio online according to state law. It might shock you to learn some of the ratios in nursing homes throughout the country. According to Nurse.org, the average RNA and CNA ratios are as follows:
32:1 nurse and 16:1 CNA – Ohio
44:1 nurse and 44:2 CNA – Tennessee
50:2 nurse and 15:3 CNA – New York
66:2 nurse and 66:4 CNA – Illinois
50:1 nurse and 30:1 CNA – Georgia
60:1 nurse and 60:3-4 CNA – Nebraska
This is simply not enough staff to provide the care needed for a large facility. Many nurses report being in charge of 40 patients in one night, which spreads them too thin. Even the best nurses are likely to make a mistake in this environment. 
You'll also want to examine the staff turnover rates. If the nursing home has a high turnover, it likely means the nurses are being overworked in challenging conditions. 
4. Hold Interviews 
When you've completed your research and narrowed your final options, interview a managerial representative. Prepare detailed questions to help you get a sense of how the facility does business and their ideal standard of care. 
Lisa Esposito, a staff writer for U.S. News, suggests several questions to ask before putting your parents in a certain home. Among her list include:
How much time do your aids spend with the residents daily? 
What services do you have? 
What are the results of your nursing home surveys? 
How do you prevent bedsores? 
How do you avoid infections? 
How do you promote diversity? 
The answers to these questions can be telling. A good nursing home will adequately answer all questions, while a poorly managed nursing home will fail the test or potentially refuse an interview altogether. 
You simply can't be too careful when putting your aging parents in a home. There are many wonderful options out there; do your due diligence to put your parents in the best one.