With social distancing in place, you can't go out and order at your favorite pizzeria or try out the new wrap in the drive-through after catching up on some movie. Especially with kids at home, the demands for tasty snacks are almost constant.
We have brought you five easy to make snack recipes that you can enjoy with your family while under quarantine.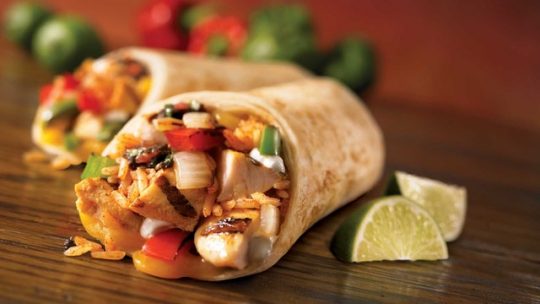 Pizza Cups
To make this, you will need the following ingredients:
250 gm flour
One egg
One tablespoon oil
1 and 1/2 teaspoon yeast
One tablespoon sugar
1/2 teaspoon salt
Shredded chicken/corn
Tomato slices
Bell pepper
Olives
Mozzarella cheese or any other as available
Oregano and herb mix
Water
Oil brush
Muffin molds
Direction for making it:
Take a bowl and mix together the flour, oil, egg, salt, yeast, sugar.
After mixing them, make a dough and, using water as required, knead the dough properly.
Cover the bowl in cellophane and let the dough rise.
Once it has risen, it's ready to be used.
Roll it out on a board and cut out small flat pieces.
Brush oil on muffin molds and then put in the pieces you made pressed into the mold shape.
Add the bell peppers, chicken/corn.cheeses. Olives, herbs, and oregano. (or any other filling of your choice)
Put the muffin molds into the oven and bake for 200-degree Celsius for 20-25 minutes.
Your tasty pizza cup is ready to be served!
Cheesy Potato Sticks
For making this, you will need the following ingredients:
Two large boiled potatoes-150 gm
80-90 gm Mozzarella cheese
1 tbsp mixed herbs
One teaspoon chili flakes
1/2 teaspoon black pepper
1/2 tbsp salt
Fresh coriander leaves
6-7 tbsp cornflour
How to make it:
Grate the boiled potatoes in a bowl.
Next, add the cheese, herbs, and chili flakes into the bowl.
Now, add pepper and salt into the mixture.
Finely chop the coriander leaves and add it to the bowl, followed by cornflour.
Mix all the ingredients in the bowl and then make it into a dough.
Spread out the batter on a board covered cellophane and give it a square shape. Cover the square dough on top as well.
Using a rolling pin, make it as thin as possible.
Cut out from the center into four equal halves.
Now cut out each of the halves into stick shapes.
Fry them up in hot oil using a pan.
home-made cheesy potato sticks are ready!
Berry Chocolate Toast
The ingredients you need for this recipe are:
1/4 cup almond butter
2 tsp cocoa powder
4 tsp agave syrup, date syrup, maple syrup
2 tbsp almond milk
Blueberry, blackberry
Directions for making it:
Mix together almond butter, cocoa powder, all the syrups, and almond milk.
Make it into a paste.
Now toast your slices of bread and use this as a spread.
Add the blueberry and blackberry on top.
Make this leisurely breakfast and have fun!
Final Notes
All these recipes are pretty simple and easy to make. So enjoy and have some nice snack time with your family!