This quarantine period has brought out the MasterChef's hidden within us. With Instagram and Facebook flooded with feeds featuring delicious spreads cooked by people, no wonder you are yearning to make your own insatiable dishes!
But, let's face it: many of us are not good at cooking or spinning out something magical on the plate. Some don't even know the right cookware to use for each meal. If that sounds like you, check out the cookware reviews by HomeDesignX and find out the right one for you and your next meal! If that strikes a chord, go on, read ahead. This article is tailor-made for you!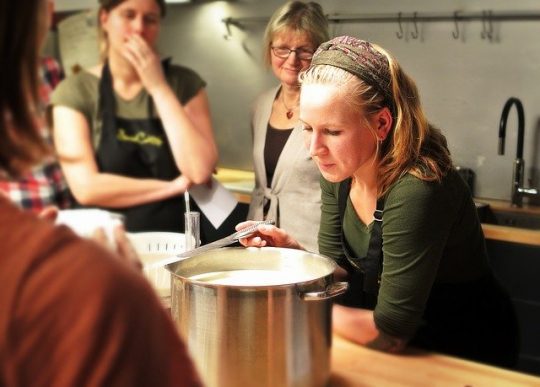 We have compiled a list of some excellent cooking classes available online for beginners like you putting on the chef's hat for the first time.
1. Udemy Classes
This online academy offers over 65,000 online courses, which includes plenty of food-related and culinary classes. For example, learn how to make quick savory bites of Asian meals or healthy oil-free recipes from here.
2. Masterclass 
Are you interested to learn from star chefs who cook for Hollywood or own Michelin starred restaurants? Well, this is the place then.
From Wolfgang Puck to Massimo Bottura, you will be spoilt for choices at the masterclass. Learn tips and tricks, as well as hand-picked recipes from the very best, in a simple, easy-to-follow way, such that you become inspired to try out more. 
Their videos will explain the key to training your palate and guide you to make the basics of acclaimed cuisines. For instance, how does pasta dough for tortellini en brodo and parchment-baked sole sound to you?
3. America's Test Kitchen
America's Test Kitchen classes are very detail-oriented and teach you the perfect way to make anything. Most of these recipes have been tested several times by their expert chefs.
So, you can trust them and go ahead and follow the proportions you need to churn out a fantastic dish.
4. Allrecipes
This site has got everything related to cooking. From mouth-watering recipes to demonstration videos, this is an excellent place to start cooking. Moreover, you have the option to choose from both paid and free classes.
5. Rouxbe Cooking School
This is an online cooking school that provides you with rigorous exercises, demo classes, and even homework! So be prepared to heat the oven up with some serious and intensive schooling once you are here!
6. Foodist Kitchen
This is literally a cooking boot camp for beginners. Regular classes, training about grocery, how to stock supplies, the basic methods of cooking, everything is aimed at preparing you to face the kitchen after all!
Final Thoughts
Cooking is an art, and like any other art form, it needs your time and dedication. With the right amount of effort and a little dollop of love, I am sure you can start making palatable dishes pretty soon!