Suffering a personal injury is a debilitating, sometimes scary experience. If your injuries are serious ones, it can take a lot of time to heal and get your life back on track. Given the fact that every year literally millions of people are severely injured, we know that some guidance about how best to recover would be useful for many of our readers – see this personal injury law firm based in Corpus Christi if you have been affected.
This article is going to focus on the more practical issues of getting back to normality after suffering from a personal injury. This will include the challenges you may have to overcome to be able to get on with your day-to-day life. Read on to find out…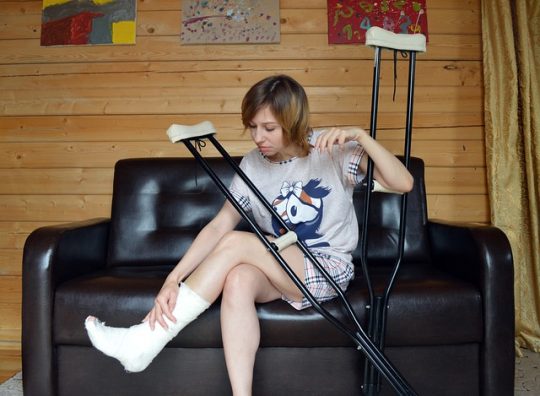 Give yourself time to heal
When you have been hurt, it is only natural to want to get your life back to normal as quickly as possible. Although this is understandable, desirable even, you do need to be a bit careful. It is important not to rush things. You must give your body time to heal and get things back to normal gradually. When you do that, often, you will end up being fitter and, in some ways, stronger than you were before your injury.
Accept that your life may not be as it once was
Unfortunately, you may not be able to get back to your former life. Sometimes an injury means that you cannot do the work you used to. It is extremely important to accept this fact (as hard as it might be) and adjust your goals accordingly. Oddly, once you do that you will start to feel much better emotionally and mentally. However, it is a process and it won't instantly get better overnight – you just need to try to stay as positive as you can be, given the circumstances.
See your situation as a chance to make positive changes
If yours is a serious injury the way you live your life is likely to have to change anyway. So why not do your best to make positive changes as well?
For example, you could retrain to do a job that pays you more per hour, so you can spend more time with your family. If you are bed-bound for a month or so while your physiotherapy builds up your muscles again, why not use that time to study as well as binge-watch Netflix?Of course, nobody wants to be seriously hurt. Especially not in a way that is going to change their life for a long period of time. But, hopefully, the information above has helped you to see that it is possible to build a life you love even after you have suffered a serious injury. If you would like even more tips to help to speed your recovery, just click this link. Don't lose hope – things will improve over time.