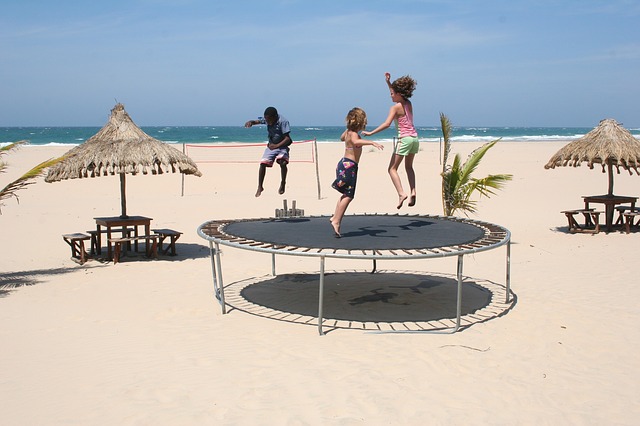 The world is full of surprises when it comes to travelling to new and different places. Each of these places has a story of their own which are enough to make a lifetime place for themselves in our heart. And when it comes to travelling around the world with your family, it just can't get any better!
So here we are with some of the best laces from around the world which are considered to be best for taking family trips. Do have a look!
Portugal, Europe
Portugal in true sense is the idea European family destination that you wouldn't want to miss on. The whole vibes of this place is full of rick cultural heritage, awe inspiring historical routes, mouth relishing local food and some beautiful scenery that are enough to leave your spellbound for days. It is one of the best places if you are considering to go on for a family vacay. It not a crowdie place and comparatively more cost effective as compared to other European countries. You can start your Portugal trip from Lisbon; the capital, which is full of many kid centric attractions. Then you can head to Cascais for the love of history and historical sites. And then to many other places.
Alaska, US
One of the most perfect destinations for family trips is those which are surrounded by nature. It helps you relax from the hustling city life and enjoy some blissful quality time with your family. And for that matter Alaska is just the right place for you. Alaska has everything you can ask for. It is a paradise for winter sports, the nature blooms at its best here and also it provides with ample of opportunities for adventurous activites like hiking, trekking, paragliding, etc. the wildlife sanctuaries here are showcase their diversified flora and fauna, the world class aquariums help you encounter with the best of the underwater life from up-close and any more things. This place will prove to be worth your family trip.
Toronto, Canada
This is a city full of life. It is a city where you have got to come with your family for at least once. The whole vibes of the city is so energetic and full of electric ambiance. This place has to offer everything for everyone. Take your family to this place an let them explore a world so vibrantly rich in culture, full good and supporting people and big hub for shopping. It is the ultimate paradise for all the shopaholics and foodies out there.  This place is a shopping hub and your family may not want to leave this place ever. And on top of it the local food of this place is an utter delight! It is so savory that you will want to come to this place over and over again just to have a bite of their food.
Conclusion
So if you are considering to go on for a family vacation, you should consider one of the above-mentioned places.  These are worth the time you will be investing in to make some of the best memories with your family. Also, these places provide good accommodation, a variety of food option and easy transport facilities. In general, these places are some of the best tourist places in the world and you have got to give it a try.