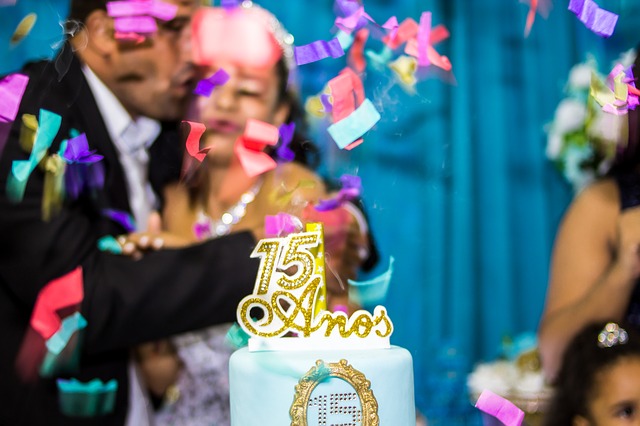 If your little girl has a big sixth birthday coming up, you'll want to give her the best day ever. From invitations to decor, to food, finding a theme for a little girl's birthday party is often the simplest way to have a birthday party she'll love and one that will be easier for you to pull off.
When designing your little girl's birthday party, consider how many elements you'll want to DIY and see if you can involve her in any of them to make it more fun for her. You want to make sure that you're creating a party she will enjoy, and not just one that looks good on Pinterest.
Here are 5 proven birthday party ideas for girls that she will love:
Unicorn-themed party
The great thing about a unicorn-themed birthday party is that it encompasses a lot of themes in one. You can have horses (with horns, of course), rainbow-colored party favors, and fantasy decor. If your girl enjoys shows like My Little Pony, you can save money on the party by using My Little Pony colors without necessarily purchasing all of the branded merchandise. Unicorn-themed gifts are also abundant, which make it easy for the guests to find gifts for your 6-year-old daughter.
Princess themed party
Whether your little girl is Belle from Beauty and the Beast, Cinderella, or Merida from Brave, you can create a princess party that matches her particular personality. No particular princess strikes her fancy, but she still loves the idea of princesses in general? Use lots of pink and purples with dashes of gold glitter, offer tiaras or crowns for the party guests, and have individual crown adorned cupcakes for each of the guests.
Superhero themed party
Your little girl is strong and powerful, just like a superhero, so give her a superhero themed party! From Wonder Woman to Storm, you can deck out your little girl's birthday party in a variety of colors to match. Consider asking each guest to come dressed as their favorite superhero and have a superhero movie of the birthday girl's choice on hand. You could even hire a professional cosplayer to show up dressed as the favorite superhero to really wow your little girl.
Safari themed party
Do you have a little animal lover on your hands? Give her a safari themed birthday party with animals galore (okay, maybe not real ones). Get animal shaped helium balloons, a cake decorated with animal figurines, offer animal crackers as snacks, or animal print cake pops. If you're really feeling generous, consider hiring a mobile petting zoo to visit during the party.
Mermaid birthday party
If your little girl has an affinity for gorgeous and elusive mermaids, throw her a mermaid themed birthday party! Look for shades of blues, greens, and whites, and have a candy buffet in only those shades. Since it's going to be hard to wear a tail, give your six-year-old the option to wear a blue tutu to symbolize the ocean beneath her. If your girl's party is in summer, consider hosting part of it at the beach or the lake and hiring "professional" mermaids to come out (yes, that's a real thing!). The guests will love it!