Sharing quality time as a family gives you a chance to become a loving family with strong bonds and also share experiences. These experiences make great memories that stay with us all our lives. With busy schedules, it can be difficult to spend time every day with your family, but weekends should be reserved for quality family time.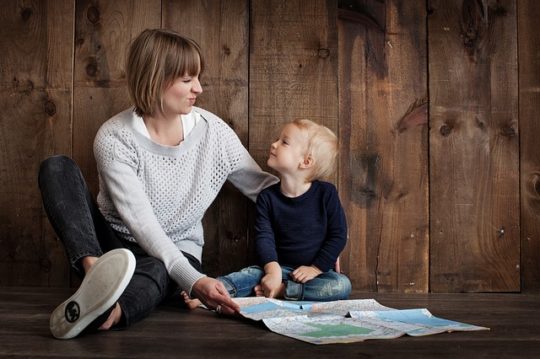 You have to find opportunities to spend as much quality time together as possible. A strong family isn't formed by just being born in the same family, the bond is made stronger by experiencing things together, watching each other grow, and spending time together per se.
1. Home Video Night
I have always loved watching "America's Funniest Home Videos." How do you think those videos came into existence? It is a fun idea to film ourselves and our kids to watch when we grow older. Kids love watching themselves when they were younger and also listening to funny/ embarrassing stories about themselves. Your wedding videos and photos also are a fun thing for them. Don't forget the vacation videos and pictures, they are the most fun.
2. Have a Fun Competition
Have fun, creative contests with the kids is a great way to bond and develop sportsmanship in them. Have competitions for a game they love or even some art competition: cricket, carrom, cheese, any game. You can also introduce them to new games this way. It is a fun way to learn. You can also keep rewards for the kids so that they feel more excited.
3. A day out
You can go to the beach, museum, fairs, theme parks, the world is your oyster. These trips help create memories, help learn new things if you visit places like science fairs, art galleries, and museums. Playing at the beach is fun, you can make sand castles, play in the water, collect shells. Those shells can then be used to make jewelry. Visiting new places can give rise to new hobbies as well.You can also play darts. When you choose Best darts, the time will pass quickly and with pleasure. This is essential for a good holiday.
4. Barbecue Night
Speaking of outdoor activities, barbecue parties are the best way to bond. You can invite your neighbors, friends, and family. Everyone can have one task to do. Kids love working with the adults and being given responsibilities, especially during parties and such. Cooking and eating together is one of the most fun and meaningful activity I know, and you also get to eat delicious food. It's a win-win.
5. Camping
Camping is one of the interesting memory-making activities. Camping helps kid learn so much. They learn to enjoy nature, which is very important. Teach them how to build a campfire, then you can roast marshmallows and tell stories huddled up around the campfire. Help them identify the insects and animals from the noises. You can also identify and catalog the plants.
Spending time with the family doesn't always have to cost money. Think of activities that interest everyone and try incorporating it. Teach your kids things that could be done at home. Even if you are too tired to go out, you will still spend a fun time at home with your family, by playing board games, watching movies, cooking at home. The idea here is to spend time together doing something that helps us grow together, bond, and create fond memories.