Being a busy family of 5 means lots to do each day. With school, work, the blog, sports, shopping and home responsibilities that doesn't leave much time left for quality time together.   Dinner time is the 1 45-minute chunk of the night that we come together and connect, talk and joke.
Planning meal times is sometimes a struggle so I lean towards cookbooks, magazines, pinterest and recipe apps.  Having meal ideas on the go is very important because I can be at the store, see a great deal on an unfamiliar cut of meat and instantly have a handful of recipes at my fingertips.
Some of my favorite Android apps for meal ideas and planning.
Epicurious- Free Android, IOS and Windows Phone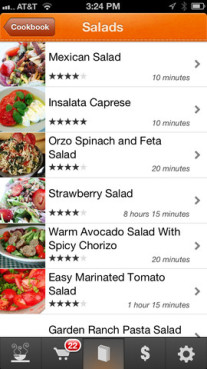 Easily access ingredient lists
Get the "Recipe of the Day" on your homescreen
Step by Step stove side instructions
More than 30,000 recipes to choose from
Food On The Table- Free Android & IOS
Make a weekly menu with the meal planner
Find budget meals
See a printable grocery list right on your mobile
Design customized weekly menus
Get reminders to create your weekly meal plan
All Recipes Dinner Spinner- Free Android, IOS and Windows Phone
Browse more than 40,000 recipe
Search by single ingredients
Bookmark your favorite recipes
Scan items and search for recipes that use them
These are the apps that I use to maintain my own household just for meal time.  Now I need a schedule setter to help with chores, appointments and keeping track of the kids classmates names.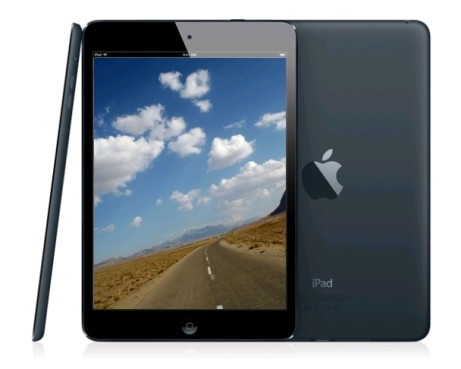 I want to help keep you and your family organized and running smoothly everyday no matter the obstacles you face. Enter to win an iPad mini 16GB WiFi just by letting me know apps or websites you use each day.
EXTRA ENTRIES:
To receive these extra opportunities for entries, you must fulfill the first REQUIRED entry above. Please note the changes to the entries and frequency, entries that don't follow rules may be disregarded/ignored/deleted.
Your entries must follow the rules or they won't be eligible for prizes. This contest ends 11:59 pm, Tuesday, April 2, 2013. The winners will be emailed and will have 48 hours to claim their prize. This contest is open to Contiguous US residents, age 18 or over. For complete rules please read our blog contest rules page.