This weekend I'm heading into Philly for a Mom Bloggers Beauty Brunch with other ladies in the area, many who are a part of Philly Social Media Moms. This event organized by the gorgeous Joey Fortman is just an excuse to get together chat, eat and have some quality girl time.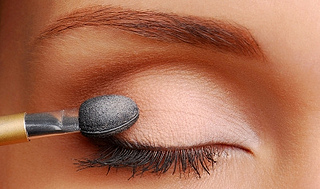 The Omni Hotel is graciously hosting this rowdy bunch along with help from sponsors @BourariClinicKOP and @DonnaScottSpa and Color Bar by Marc Voci. It can't be a beauty brunch without mini makeovers, spa representatives and skin care products.
If you're ever in the Philadelphia area and want to indulge in an elegant but comforting brunch check out Omni Hotel at Independence Park and see what everyone else is talking about.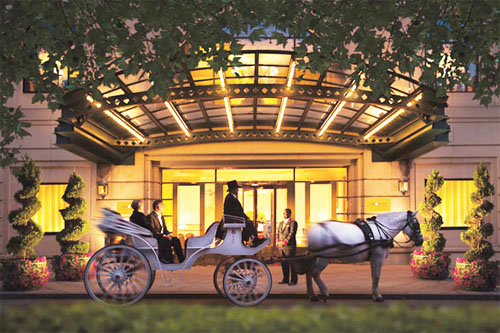 Located in the heart of Philadelphia's historic area, The Azalea Restaurant at the Omni Hotel is the perfect location for Sunday brunch for those from out of town or from just around the corner.

Within a lush recently renovated environment, you can indulge in delicious regional dishes such as sautéed quail on eggplant. The Omni Hotel takes brunch seriously and offers something for everyone.

Sunday brunch at the Omni Hotel is the perfect way to end a weekend stay or a great way to kick off the upcoming week. Few things are better than enjoying the never ending menu and relaxing in the beautiful Azalea Restaurant among the inspiring décor.
The Sunday Brunch at the Azalea at the Omni Hotel includesone complimentary Bloody Mary or mimosa per adult. There are a wide array of dishes to select from on the buffet from smoked salmon, shrimp salad, smoked trout, white fish salad to herb crusted roasted rack of lamb, slow roasted beef tenderloin, braised veal, prime rib, or oven roasted turkey.
Delicious hot favorites include Seafood Newburg, tri-colored tortellini with sun dried tomato and pesto sauce or farfalle with wild mushrooms, spinach, and roasted pepper sauce, pan-seared salmon with fresh dill sauce, grilled chicken topped with fennel garlic reduction sauce, and vegetable du Jour.

Appetizers and salad offerings include gazpacho salad, California Sushi Roll, Asian Noodle Salad, Russian Potato Salad, Caesar Salad, and fresh sliced fruit, as well as grilled seasonal vegetables infused with extra virgin olive oil and fresh herbs.

Of course the menu includes an extensive breakfast station featuring Challah French Toast, waffles, roasted potatoes, bacon, and sausage, danish, muffins, croissants, bagels and assorted breads. The omelets are made to order with fresh cut vegetables.Of course ever great meal needs a great ending and the Sunday Brunch Buffet is no exception! Enjoy domestic and imported cheeses and an array of assorted desserts including crepes the French envy! Tea, coffee, decaf, cappuccino, espresso and fresh squeezed orange and grapefruit juice are the perfect accompaniment!

Brunch is offered weekly at $46.95 per person plus tax and gratuity. Reservations are suggested and can be made by calling 215.925.0000.

The Omni Hotel at Independence Park is a four-diamond European-style luxury hotel that offers elegance and style at its best – all within walking distance of the Liberty Bell, U.S. Mint, Independence Hall and the Benjamin Franklin House. Situated just 10 minutes from the Philadelphia International Airport, the Omni Hotel at Independence Park offers the ideal Philadelphia hotel location.