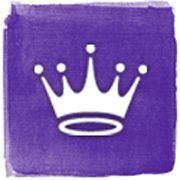 It's really hard to believe that the Holidays are right around the corner.  This means it's the time of year for giving and sharing. This means gift giving, giving time to help others and sharing memories new and old with friends and family.
Hallmark is at the center of sharing memories. Each year my family makes trips to the mall, fancy department stores, adorable little shops and more looking for just the right ornaments for each child.  We often end up at Hallmark because they have a unique collection of Keepsake Ornaments for all occasions and recipients.  This was Shaun's big year for football, I'm sure something like this will end up on his tree.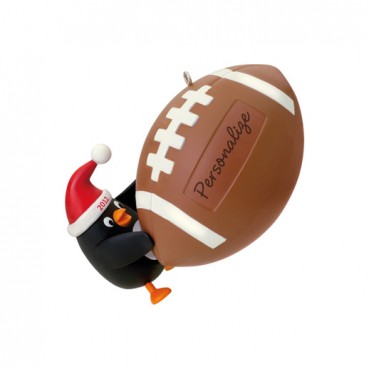 Shae is the Disney Princess fanatic so I'm sure we can find something perfect for her too.  Sabreena has collected lots of fun things over the years and this year will be no different.  The making memories doesn't stop with Keepsake Ornaments either.  Books are a great gift too especially when they are personalized with a loved one's voice.
I have A Charlie Brown Christmas Recordable Storybook and keep meaning to take it to my dad's house so he can record his voice and Shae can hear the story read by him whenever she wants.  I think this would be a sweet surprise for anyone whether your loved ones are near or far.
Hallmark is more than just cards. Walking into your neighborhood store will show you that in just minutes. Figurines, stuffed plush, stationery, home decor and more fill the shelves with just about something for everyone.  Holiday Cards are big business this time of year. I know I'm already stressing about what the kids are going to wear, where we are getting the pictures done and how much time I have left to get them done and uploaded onto a card to get them into my friend's and family's hands in time.
To help ease a little bit of holiday stress I'm offering 30% percent off your personalized greetings order at Hallmark.com! Spread holiday cheer with customized greetings and photo cards, and use the code BLOG30 at checkout. The offer is valid through the first of next year, so you'll have plenty of time to tackle your holiday card list!
Another treat for LookWhatMomFound…and Dad too! readers are these 2 books available as a giveaway.
All Aboard Be A Part of the Story Storybook $24.95Little ones will love a new kind of story where the main character chimes in with questions or choices as you read aloud. It's almost like having a real conversation with the story's star!
A Charlie Brown Christmas Recordable Storybook $19.95Little Peanuts® fans will love this Recordable Storybook about the true meaning of Christmas. Read it together as a family, or record it for a little one who is miles away so you can still share a Christmas story.
Enter just by sharing a holiday memory, a favorite ornament or tradition.
EXTRA ENTRIES:
To receive these extra opportunities for entries, you must fulfill the first REQUIRED entry above. Please note the changes to the entries and frequency, entries that don't follow rules may be disregarded/ignored/deleted.
Your entries must follow the rules or they won't be eligible for prizes. This contest ends 11:59 pm, December 10, 2012. The winners will be emailed and will have 24 hours to claim their prize. This contest is open to Continental US residents only. For complete rules please read our blog contest rules page.