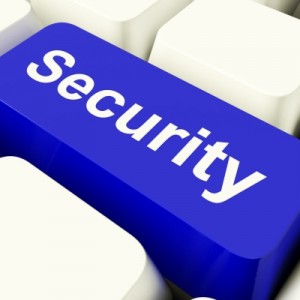 It's hard to believe that it's November already but the reality of the situation is Christmas is less than two months away. With that being said it's time to begin shopping for the holidays but if you are like me you shop from the comfort of your own home in your pj's with a nice hot cup of coffee or hot coco.
I love online shopping because of the convenience but the one thing that I always worry about is the security of my information. There would be nothing worse than my credit card information or even worse my identity being stolen.
I have family that lives far from us so I will typically send them food or something that is ordered online and delivered directly to their house. If you are like me and do most of your shopping online and I am sure most people are these days because finding coupons, free shipping and online deals is so easy there is almost no reason to leave the house. Now I say almost no reason because when it comes to clothing I actually need to go to a brick and mortar store because I have to try on my clothes 99% of the time.
So in the spirit of the holidays and online shopping here are a few tips that I think may be able to help keep your information safe while shopping online this holiday season.
NEVER buy from a site that redirects you from your original destination. You run the risk of it not being legitimate and you could possibly have your information stolen.
Never share your social security number when ordering online. There is no reason for anyone to ever ask for this when shopping online.
If you have a disposable credit card with a pre loaded amount associated with it that would be safer to use than a credit card. Reason being is if someone does get a hold of this information they can only steal up to the amount on the card.
Use your home computer rather than a public computer as you have no control over the anti virus protection or anything else on a public computer.
Keep your home antivirus on your computer up to date. This is the easiest way to help protect your information from being stolen.
Let LifeLock keep you protected while online because they will keep you protect and notify you if and when suspicious activity occurs.
I am not saying that my tips above will stop online theft during the holidays but it will help reduce the chances significantly.
Also, don't forget to play the  LifeLock for Life Sweepstakes on Facebook where all you need to do is "LIKE" LifeLock on Facebook then visit the LifeLock for Life tab and begin playing by answering different questions for great prizes.  This month the questions will be focusing on online donating so make sure you play every week for a chance to win some really cool prizes. Also, the sweepstakes runs through 2013 so you will have multiple chances to win.
If you aren't out shopping be sure to join #LifeLock on November 23rd (Black Friday) for an awesome Twitter party at 3 pm PST.
Have fun shopping this holiday season but be safe at the same time!
I have received compensation for my participation as a LifeLock Ambassador but ALL opinions are my own.