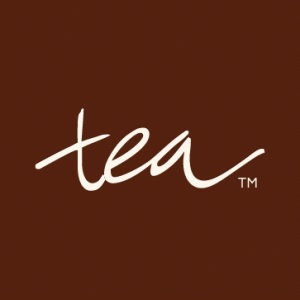 Shae is getting older and much more independent. She likes to pick out what she wears, her shoes and even her accessories. In order for this to go smoothly and ensure she doesn't walk out of the house looking like a clown (every time) I like to make sure she has great choices.
This is why I love Tea Collection clothing. The styles are appropriate for children but constructed like top designer clothing. The inspiration of their designs comes from around the world. This season Shae is sporting the colors and patterns of Denmark, Sweden and Finland with bold rich colors, delicate florals and eye catching graphics.
We already had a Plum/Wine color pair of pants from last year that match wonderfully with the Forget Me Not Layer Dress. Pairing it with these boot cut pants gives the dress a tunic look instead and goes great with sneakers or casual shoes.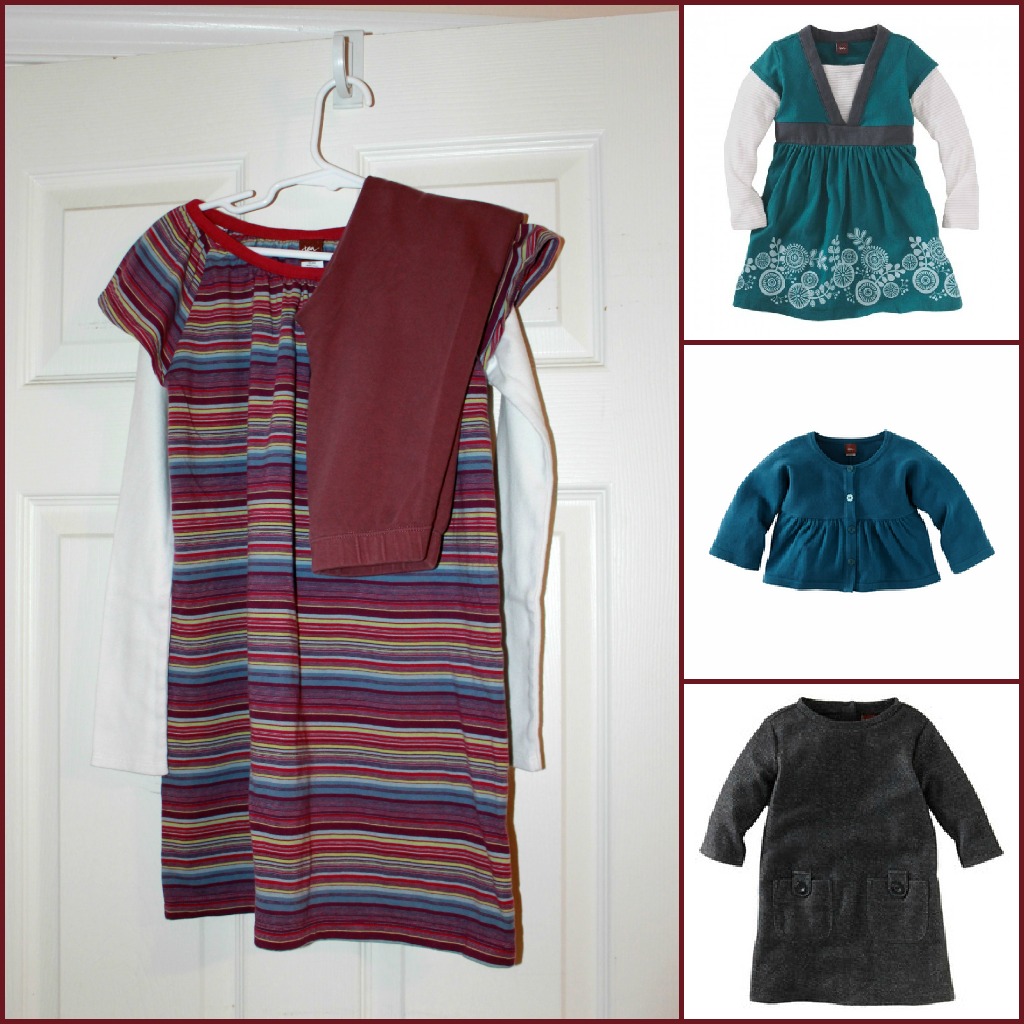 She loves dresses but the winter months can make it hard to keep warm and look cute. Coordinating leggings with dresses is a great way to keep the kids warm without ruining the look of an outfit. Shae added tall boots and high socks on this rainy day.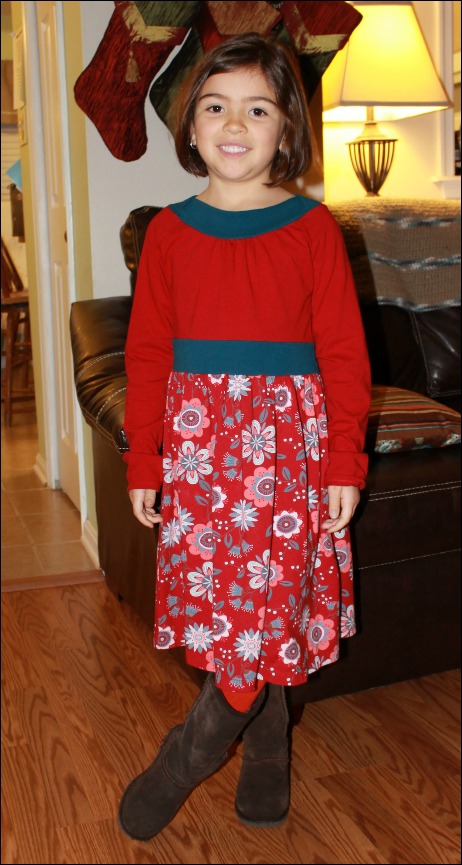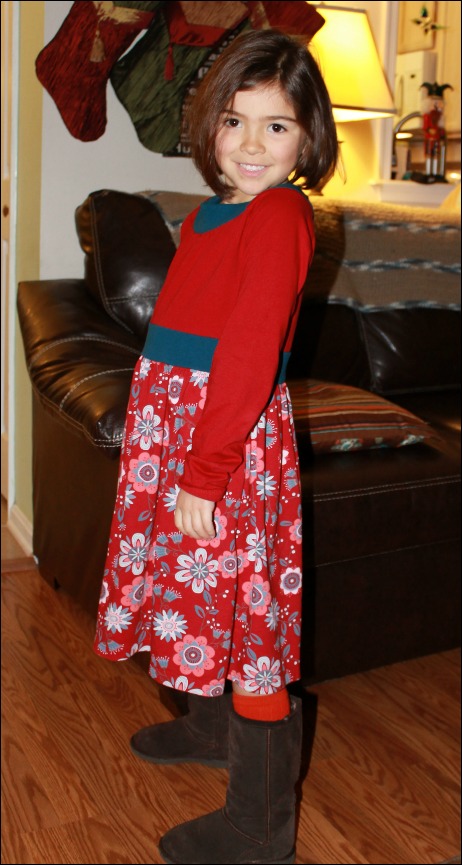 Tea Collection may be higher priced than department store clothing but I find that they last longer, can be handed down to siblings or friends and even saved as keepsakes because the quality is far superior than discount clothing.