Handbags are a necessity for me. I like to have certain things with me if I'm going somewhere besides the grocery story or convenience store. Some days I need something big with lots of pockets and organization but other days something small and functional does the trick.
Po Campo has a wide array of functional and stylish bags or every "type" of woman.
DiaperBag for the mom on the go with the Armitage Satchel. It blends beauty and functionality with urban style, protected leather detailing and the versatility to work with the other things she has with her to help lighten the load.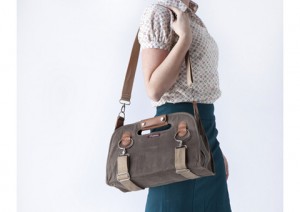 Working Bag for the working women with The Loop Pannier. It is perfectly sized for all your professional needs with an innovative protected leather attachment system that doesn't poke or catch on your tweeds.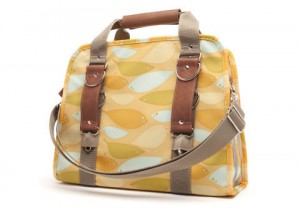 Little Bag for the very active women who needs very little with Spare Pocket that cinches are your arm, ankle or belt loop in a snap.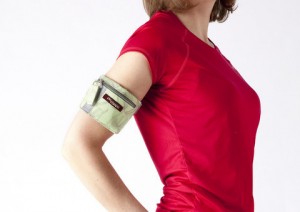 Po Campo were created out of necessity by a team of women entrepreneurs. Surprise Surprise. When Maria Boustead and Emily Taylor couldn't find a well-designed, clever and chic handbag for their unique personalities. Po Campo is now sold worldwide to all women of all types and styles. Their bicycle bag style gives them a unique look.
The bright, playful designs add effortless style to any bike and the proprietary CONNECT™ system allows cyclists to detach the bag and use it as a briefcase, grocery bag or purse on the go! Po Campo bicycle bags are truly versatile, with capabilities to hold a yoga mat and with enough space to hold ipads, work documents and whatever else the day or night requires.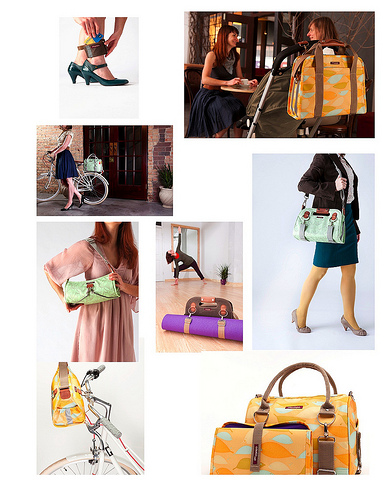 My Po Campo bag is the Pilsen Bungee Handbag. It's small enough for date night and shopping; those times when I only have to carry stuff for ME. The fabric is a smooth coated, wipeable poly. This means it's going to withstand my rough abuse.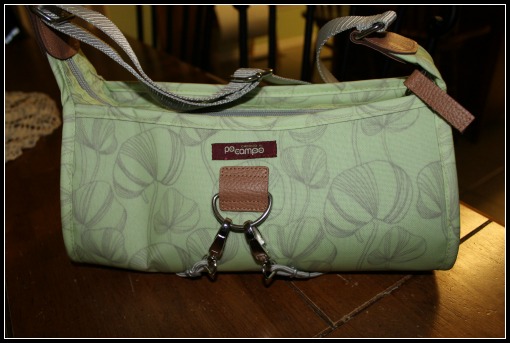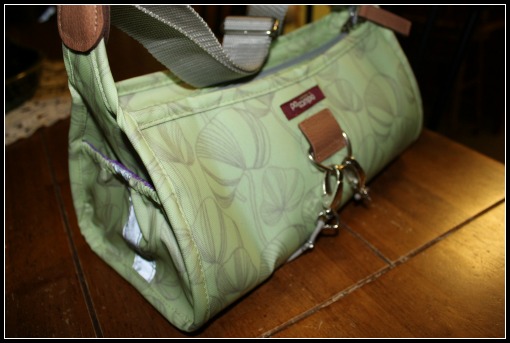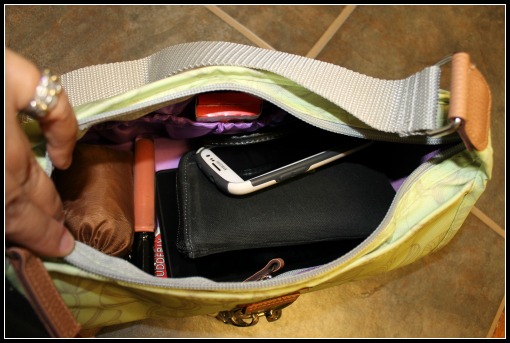 Enter to win the Fanfare Pilsen Bungee Handbag just like mine. Let me know what other Po Campo bag you would get really good use out of.
EXTRA ENTRIES:
To receive these extra opportunities for entries, you must fulfill the first REQUIRED entry above. Please note the changes to the entries and frequency, entries that don't follow rules may be disregarded/ignored/deleted.
Your entries must follow the rules or they won't be eligible for prizes. This contest ends 11:59 pm, Tuesday, December 18, 2012. The winners will be emailed and will have 24 hours to claim their prize. This contest is open to Continental US residents only. For complete rules please read our blog contest rules page.