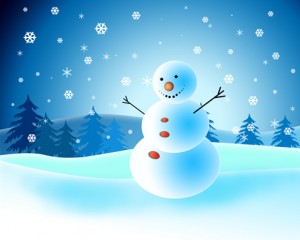 It's that time of the year when you are thinking about Christmas, and all that it entails. Each year you send a photo Christmas card to your family and friends, but it is getting extremely difficult to gather the kids and dogs together and even more difficult ensuring they will behave in a cooperative and tasteful manner. In fact, it's comparable to pulling teeth and you may be dreading it.
The kids give you grief, claiming to be too old to pose for the annual holiday card shot. If they do capitulate and agree there is no guarantee, they will behave appropriately during the photo session, but that's part of the fun (really!) and challenge.
Remember last year when "Junior" decided to make an ugly gesture for the camera, which you didn't notice until after 100 cards had already been sent? That gave you a few new gray hairs.
Bite the bullet and go for it, despite contrary children and pets. Most people love receiving photo Christmas cards. It may be the only time they get to see what your kids, you, your house and dogs look like.
Even if the photo is far from perfect – someone is yawning, someone is grimacing – those receiving the card will get an enormous kick out of it. The card will probably end up attached to the front of their refrigerator.
Relax and don't try for the "perfect" portrait. Go with the flow. The Christmas card picture should convey what your family is really like and not what you pretend to be for one hour each year in a photo studio. The goal is to capture the heart and soul of your family and share it with others. The best pictures are not posed.
Display your annual Christmas cards in chronological order. Glue them to a thick, velvet ribbon and hang the ribbon and photo cards from a door or rafter so your family and guests can view them or hang them from your Christmas tree. This is a great conversation starter. "Yes, I remember THAT Christmas. I was in first grade and missing my front teeth."
Nowadays, it is so easy to order Christmas cards online. It takes all the work out of it and you end up with an awesome holiday card. Invitation Box is an excellent online source for your holiday needs, particularly if you are up to the challenge – gird your loins— of doing a photo card once again. Consider photo Christmas cards at Invitation Box as an excellent idea for the holidays.
And, yes, it is worth it. Twenty, thirty or forty years down the road you are going to get such a kick out of looking at the old Christmas cards, reminiscing, and remembering the year Bobby did this or Susie did that, right in full view of the camera and it was captured for time eternal.
This post was written for and provided to Look What Mom Found…and Dad too!