With three kids in school they are always asking to print something so I was glad when we were asked to review the Epson WorkForce WP-Pro 4540. You can imagine the wear and tear that three kids and two adults can put on a printer. Shae is always asking to print something from PBS Kids or some other website that she is on. Shaun and Sabreena are also printing something for school and Melinda and I seem to print something on a daily basis and our old printer just wasn't cutting it.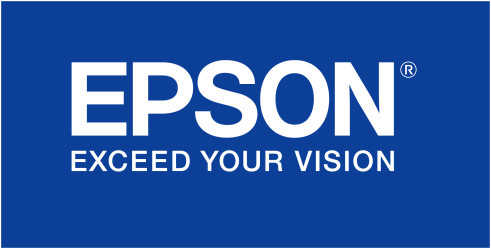 The Epson WorkForce WP-Pro 4540 is a perfect match for our household because not only is this a printer but it's also a two sided copier/scanner and fax machine. It's awesome because it holds a ton of paper (580 sheets) but is also includes a multipurpose tray for different paper types which comes in very handy in this house. The WorkForce WP-Pro 4540 easily connects to WiFi with its built-in WiFi or you could use Ethernet networking if necessary. It offers high volume printing with extra large capacity ink cartridges (2,400 pages black and 1,200 pages color) and comes with a 30-page two-sided Auto Document Feeder to quickly copy, scan or fax one- or two-sided documents. There are so many features that there is no way I could touch on all of them in my review so for full specs, features and overall awesomeness of this printer be sure to click HERE.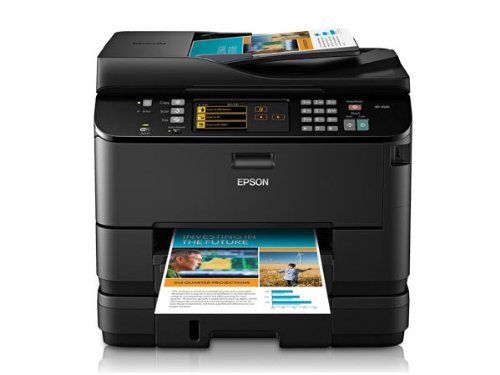 We have been using this printer in our house for about two and a half weeks and so far I am in love with this printer. For years printers have been my kryptonite because I tend to stay on the cheap side and within six months to a year the printer dies and I need to start all over again and try to find a better one. After ten years I think we finally have a printer that is perfect for our household that will withstand the abuse that we are going to be throwing at it on a daily basis. I have always liked Epson products and printers and the Epson WorkForce WP-Pro 4540 has exceeded every expectation that I had for sure.