If you know me you know how much I love imagination play. My children are evidence to that with their dress up clothes, play kitchens, dolls and arts and crafts.
One Step Ahead is a trusted source for all of your childs play, safety and organization needs. I've been a customer of One Step Ahead and Leaps and Bounds since Sabreena was a baby. They were there when I needed child proofing solutions for a kitchen, when I wanted personalized toys and they are there when it's time to shop for toys and baby gear for babies to be.
Here is my very own Imagination Play and Toy Gift Guide for kids of all ages.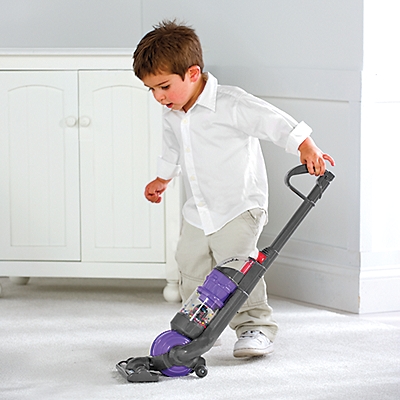 Dyson Ball Vacuum for Kids
Kids can twist and turn it for almost-real role play and "empty" the pullout bin. It even sounds real, but quieter. With release pedal and spinning cyclone beads.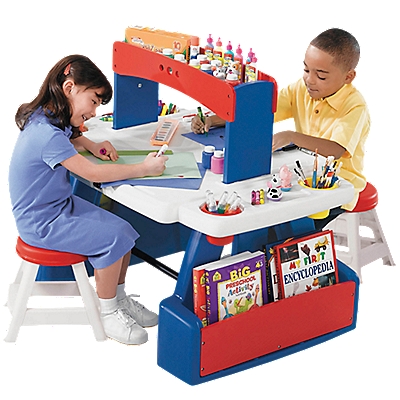 This Step 2® art desk is incredibly sturdy, loaded with storage space, and big enough for two! It has a very roomy work area and holds tons of art supplies, thanks to dual side trays, a wooden overhead shelf, and double book racks built into the base.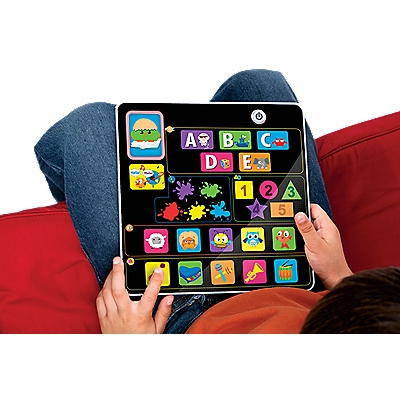 Smooth Touch Tablet
This slick learning pad looks like your expensive tablet, except it's built for curious little fingers! It features 27 touch-sensitive icons that invite kids to explore letters, numbers, colors, shapes, animals, music, and more.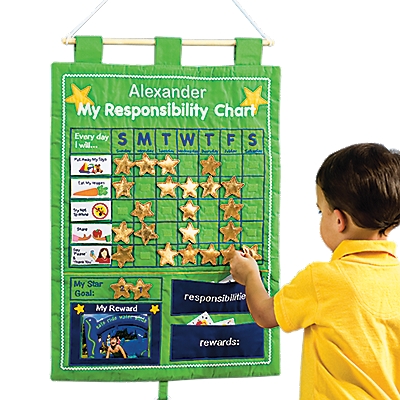 Responsibility Reward Chart
Beautifully embroidered, with stick-on gold stars, chores, and reward tags. 18″ x 24″, with organizer pouch, pockets, and 78 hook and loop pieces (including create-your-own blanks).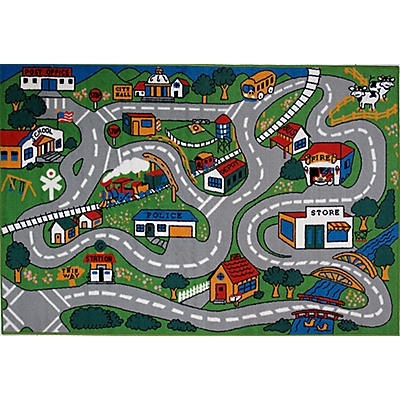 Activity Area Rugs
These gorgeous kids' carpets are for you! They're durable, decorative, and a great deal! Each rug measures 39″L x 58″W and has a non-skid backing. In charming themes to match popular kids' room décor.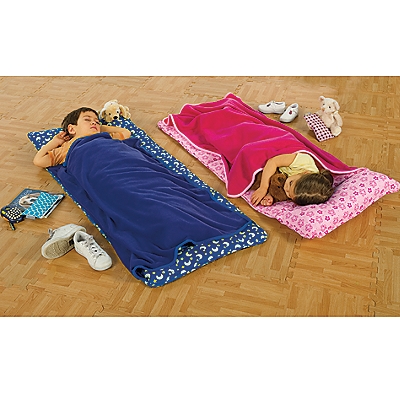 Kid Nap Mat
Our generously-stuffed nap mat is larger than most, with attached fleece blanket and removable pillow. Rolls up compactly; stay-put hook 'n loop closure and carry strap included.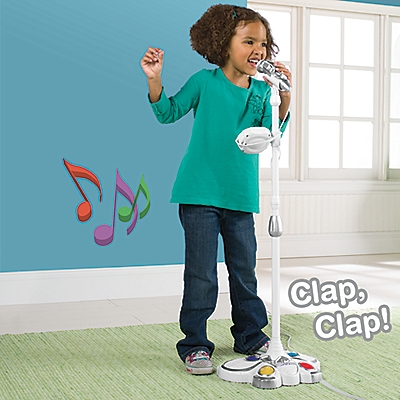 Kid's Microphone
Does your little pop star dream of making music videos? She can! This clever microphone connects to TVs and DVD recorders, producing thrilling live performances and taped videos. Connects directly to iPods, MP3s, or CD players for great background sound. Includes disco lights and applause.
Here is another recommendation for imagination play and hours of entertainment.
Bosch Junior Toy Workbench and Toy Toolbox and Toolset
This sturdy, toy workbench looks like Dad's, but it's packed with hands-on activities for small fry. Pair it with the toolbox with toy hammer, saw, screwdriver, wrench…even a whirring toy power drill. Come on, Dad, let's fix something!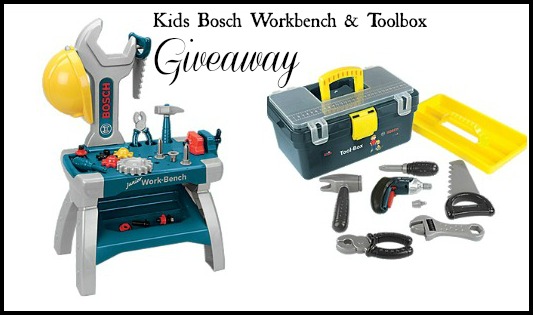 Enter to win the Workbench and Toolbox here at LookWhatMomFound…and Dad too! by letting me know what other products you love from Leaps and Bounds or One Step Ahead.
EXTRA ENTRIES:
To receive these extra opportunities for entries, you must fulfill the first REQUIRED entry above. Please note the changes to the entries and frequency, entries that don't follow rules may be disregarded/ignored/deleted.
Your entries must follow the rules or they won't be eligible for prizes. This contest ends 11:59 pm, Monday, December 17, 2012. The winners will be emailed and will have 24 hours to claim their prize. This contest is open to Continental US residents, age 18 or over only. For complete rules please read our blog contest rules page.