When spring time comes does your calendar get out of hand with all sorts of sport practices and games for the kids? Wouldn't you love an app that you could use that would be right at your finger tips 24/7 to manage all of those details for you?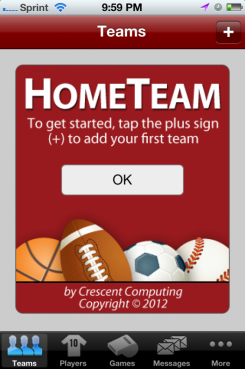 HomeTeam is just the app that every parent, player, coach and manager has been looking for. HomeTeam allows you as a parent to view an all in one schedule of upcoming games, view contact information for other team parents to arrange carpooling and even game day snacks.  It also allows you to add your kid's games to your device calendar as well as your work calendar automatically.
Coaches can now forget about pencil and paper because HomeTeam will maintain rosters for all of their teams including players and parent contact info, send emails as well as text messages to players and parents when necessary and will automatically compose, address and send game day info via email.
Players have the ability to send email or texts to one or all players, receive up to date game info from coaches and managers and maintain rosters for all of their teams with contact information as well as photos.
All in all this is the perfect app for parents, players, coaches and managers.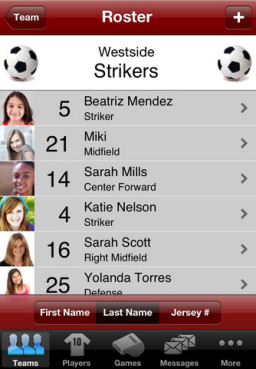 Some of you might know that Shaun played football last season and will again this season which starts in August. He also wants to play spring lacrosse which starts in April so needless to say our calendar is going to be booked with fundraisers, practices and games. I'm planning on using HomeTeam this year to keep everything I need in regards to football and lacrosse all in one place. Last year the football team was very unorganized when it came to everyone having everyone's contact information but that won't be a problem for me this season.
HomeTeam can be found on Facebook or on the web at http://HomeTeamapp.com//. HomeTeam app is available for iPhone, iPod touch, and iPad. Requires iOS 5.0 or later and is just $1.99.