Valentines is right around the corner.  It's time to break out the colored paper, glitter glue, doilies and other crafty items to create cards and decorations to celebrate the ones you love
This is a simple project that can be done to make garland, hanging decorations on doorknobs or even hanging from a gift bag. Ours are hanging from a lamp and a curtain rod in front of a window.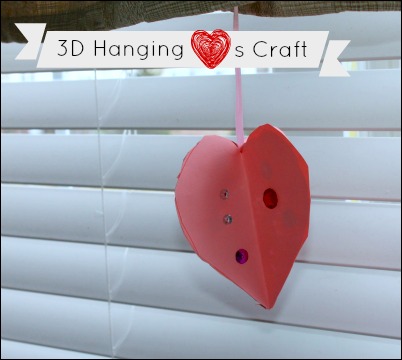 Gather your basic supplies and some embellishments to create these simple but cute 3Dimensional Hanging Hearts.
Supplies
Colored or Patterned Paper of your choice
Glue or Glue Stick
Ribbon or String
Glitter, Stickers, Stamps, Markers and other kids craft supplies
Directions
Fold your Paper in half, trace 4 half heart shapes on the fold and allow your child to cut them out or assist them in cutting them out.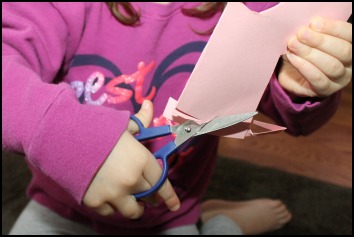 Write messages of love and sweetness and decorate as your child wishes.
Attach a string or ribbon to the back of a heart shape and glue each half of heart to each other so that it forms a 3D heart like pictured.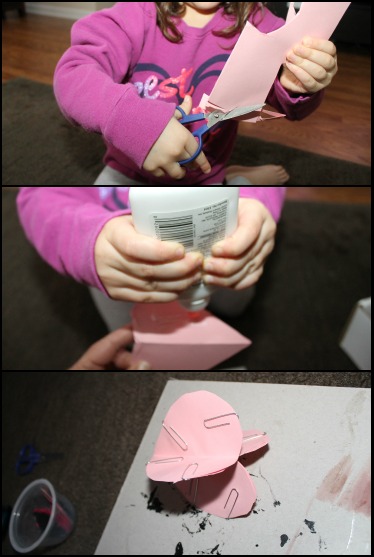 I used paper clips to hold the hearts in place while the glue dries.
Hang where someone you love will see it!