With Summer comes a whole new challenge with making dinner because I just don't feel like it. We use the grill most of the time but sometimes I long for the cool weather standbys of pasta or potatoes. A cool crisp pasta salad is a great way to satisfy those carb cravings. This Summer Veggie Pasta Salad is the right balance of comfort food and fresh healthy lite fare.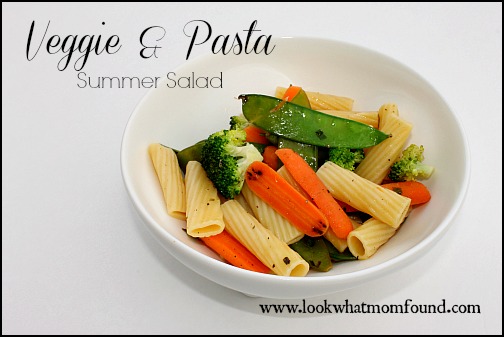 Summer Veggie Pasta Salad
Ingredients
10 oz of pasta, I used rigatoni shape
2 cups of broccoli florets
1 cup snap peas
2 cups of baby carrots, quartered lengthwise
olive oil
salt and pepper
Dressing
1TBSP Dijon mustard
1/2 cup red wine vinegar
1/4 olive oil
1tsp finely chopped garlic
handful fresh basil or 2 tsp dried basil
2 sprigs oregano or 1 tsp dried oregano
Directions
Bring large pot of water to boil and cook pasta according to directions on box. While pasta is cooking heat up large skillet to cook veggies.
With a drizzle of oil in hot pan cook carrots with salt and pepper till just tender then set aside. Using the same pan add broccoli and 1/2 cup of water and cook broccoli till just tender then set aside. Do the same for the snap peas.
In a large bowl combine the mustard, vinegar, garlic and herbs. Add pasta and cooked veggies and mix into dressing. Add additional salt and pepper to taste.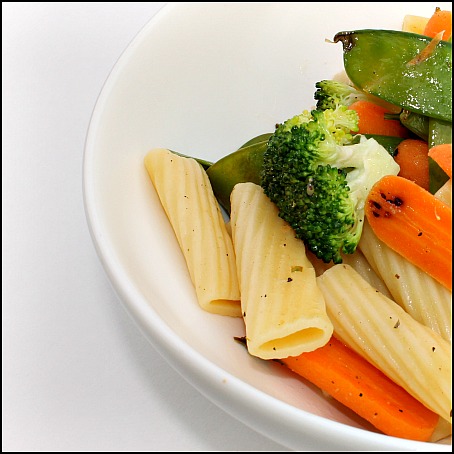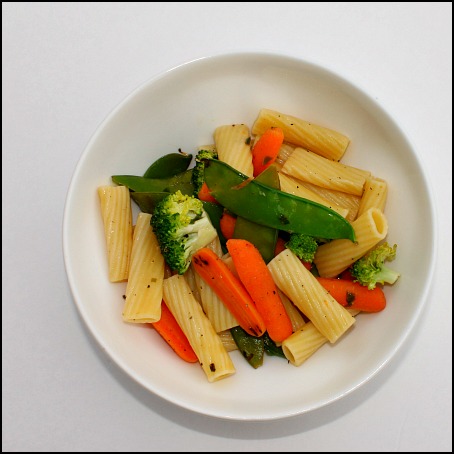 Use any vegetable that you can get your hands on. I've made this with jarred roasted red peppers, zucchini, fresh off the vine tomatoes and garden peas. Experiment with other flavored vinegars or even try roasting vegetables. Add the ingredients that best suit those you are feeding.
To get the full Progressively Perfect Virtual Dinner Party blog hop experience, click the links below in order:
Appetizers
Salad
Drinks
Entrees
Coffee, Tea & Dessert
A Grande Life-

No Bake Strawberry Icebox Cake

The Naughty Mommy-

Key Lime Pie
Latte and Legos – Spiced Vanilla Chai Latte
Late Night
The Turnip Farmer-

Vodka Gummi Bears
Decorations, Outfits and Music