I am a member of the Collective Bias® Social Fabric® Community. This shop has been compensated as part of a social shopper insights study for Collective Bias and their client.
It's hard to imagine every day life without my smartphone because it seems to be attached to my hand every waking moment. I can remember my very first mobile phone which was a bag phone when I was in college back in 1992 (yes I know I am old).  I would only use my phone to make emergency phone calls due to how expensive it was considering back then there wasn't a thing such as unlimited plans like there is today.
I also remember being locked into what I thought was an iron clad contract back then but these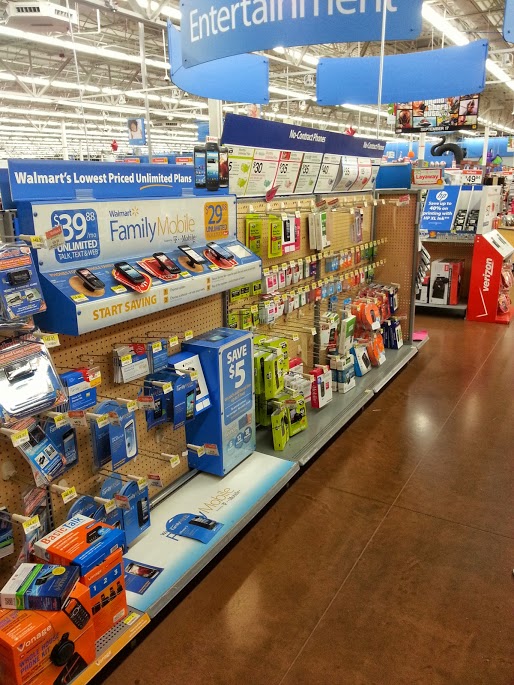 days companies are offering contract as well as no contract phones.  We are currently with Verizon and have three smart phones and each phone is locked into a 2 year contract.  I have been with Verizon so long I am just used to the contract but I am seeing a lot of companies offering no contract phones like ##FamilyMobileSaves with Walmart Family Mobile. After realizing that our cell phone bill on a monthly basis is just way to much money I decided it was time to start hunting for a cheap wireless plan and see if I could save a few bucks a month.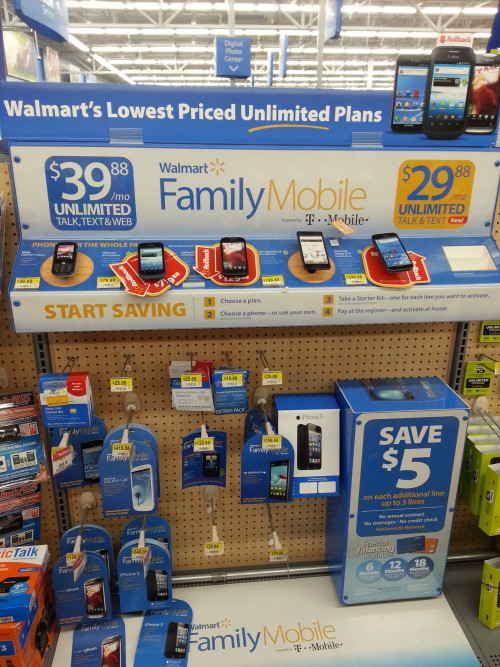 While Melinda and I were at Walmart this past week picking up some odds and ends I noticed the no contract phones back in the entertainment section of the store.  I will admit that I was in total overload from all of the different options and rate plans that were available to choose from.  The one display that caught my eye was Walmart Family Mobile due to their phone selection, cheap wireless plans and phone pricing.  I am HUGE into technology so when I decide to go no contract I want a phone that is new and fresh and with Walmart Family Mobile they offer the Samsung Galaxy S2, S3, S4 as well as the iPhone 5.  They offer other phones as well but I am a Samsung fan and I currently have the Note 2 so when I make the switch I want to stick with Samsung so I will be getting the Galaxy S4.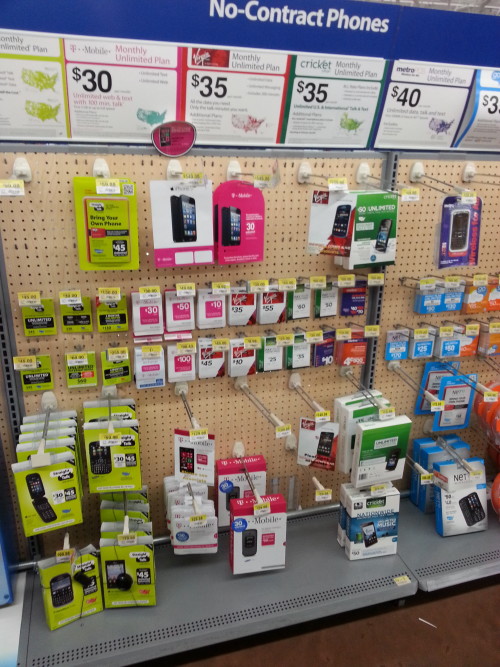 Walmart Family Mobile offers two unlimited plans from what I saw.  The first was $29.88 for unlimited talk and text and $39.88 for unlimited talk, text and web.  Also you can mix and match up to five lines and when you do the price of those additional likes goes to $24.88 for unlimited talk and text and $34.88 for unlimited talk, text and web.  They also offer online account management and information where you can add additional lines, pay your bill and much more.  The one thing that you need to know and remember is that for no contract plans you need to purchase the phone out right.  For me this is no problem because what I will be saving on a monthly basis will pay for the phone is about two to three months so for me this is a win win situation.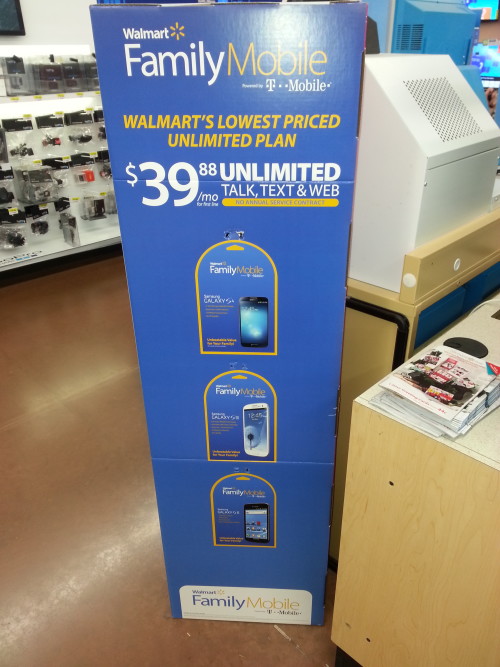 Like I mentioned earlier my phone is attached it my hands like glue and especially now since it's football season.   I am in two fantasy football leagues so I am on my phone non-stop checking games, player stats and how I am doing against my opponent each week so I need a phone and plan that aren't going to let me down.
I was a little concerned at first about switching now especially during football season to a no contract plan but after doing my research I have nothing to fear.  I am actually sorry that I didn't check into this earlier so I could have been saving cash all alone but live and learn I guess.
Also, be sure to check out my Google+ album detailing my Walmart Family Mobile journey.