Our family doesn't put much thought into the characters of holidays and traditions like the Easter Bunny, Tooth Fairy or Elf on the Shelf. BUT I do love the look of decorated Easter eggs, they are just so pretty. Here are some of the cutest No-Dye Decorated Easter Egg designs I've found.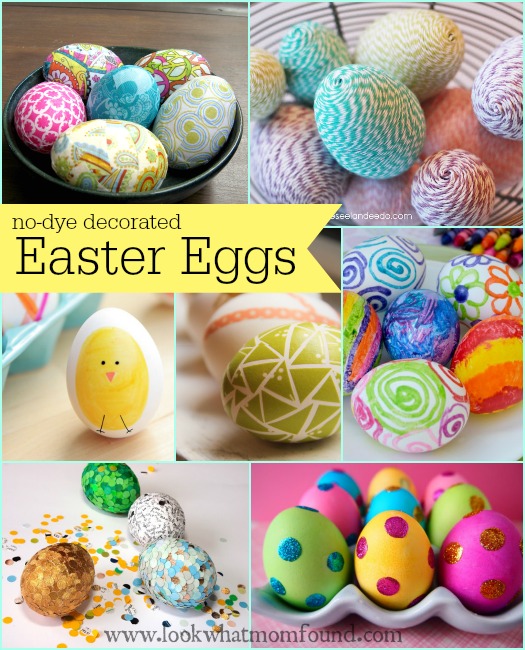 Mom.Me Sharpie Marker Eggs
Kimberley Stoney Glitter  Dot Eggs
Adam & Sons Confetti Dot Eggs
Lovely Indeed Washi Tape Eggs
A Thrifty Mom Melted Crayon Eggs
Landeelu Twine Wrapped Eggs
Pinching Your Pennies Fabric Covered Eggs
There is nothing wrong with dyeing eggs but why not step out of the box and test you creative abilities with options like these.
Some of these crafts can be done with inexpensive plastic or styofoam eggs instead of real eggs so they can be saved and set out each year.