Disney on Ice is a huge family favorite for us. We've been taking the kids for as long as I can remember. The newest addition to the Disney on Ice is the #1 Animated Movie of All Time, Frozen.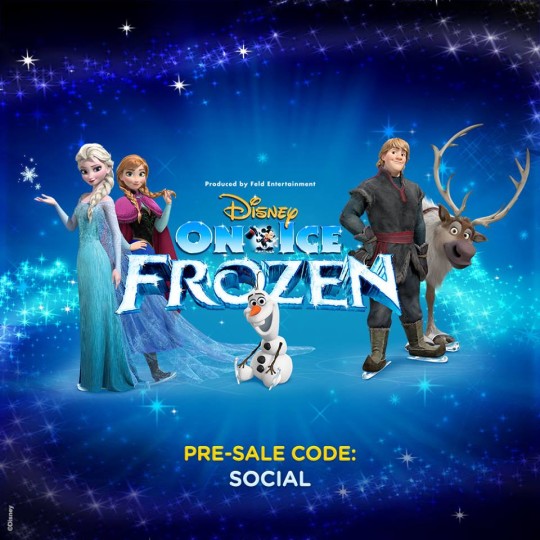 For 30 years Feld Entrtainment has been putting together family friendly performances of all kinds with Disney on Ice, Ringling Bros. and Barnum & Bailey®, Monster Jam® and NuclearCowboyz® just to name a few. Their goal is to create experiences and memories that will last a lifetime.
The Academy Award® winning tale will be told live for the first time in this production, capturing the dynamic between two royal sisters, Anna and Elsa.  Anna, a girl with an extraordinary heart, embarks on an epic journey to find her sister, the magical Elsa, who is determined to remain secluded as she finally feels free to test the limits of her powers. Rugged mountain man Kristoff, his loyal reindeer Sven, the lovable and hilarious snowman Olaf and the mystical trolls help Anna along the way in this story about love conquering fear.  Audiences will get to sing along with such musical masterpieces as "Let it Go," "Do You Want to Build a Snowman?" and "Fixer Upper."
Coming this October 29th-November 2 the Baltimore Arena will be showcasing 9 performances of Anna and Elsa.
If you aren't in the Baltimore area check the complete list of tour dates that have been added. More dates and cities will be coming up. Visit the Disney On Ice website or stay current on the latest developments through the Disney on Ice Facebook Page where you can find information on how to access presale codes for tickets and other great news.