I'm what some would call a Jane Of All Trades. I cook for the masses, dabble in DIY, craft with the kids, upcycle old into new, chauffer the kidlets to and fro, pack for a 3 day getaway in 15 minutes flat and can put a party together on a budget. To say I'm always on the go is an understatement. I do all of this because I'm a mother, the #GreatestMom.
If you've recently checked your calendar you might have noticed it's coming to that time of year to celebrate mom on her special day, Mother's Day. Families all over the country rally in support of all the tear stained tissues, lost sippy cups, late hours and blank stares that mom's have had to deal with. Flowers, cards and mani/pedi offers are sweet but let's look at what moms REALLY want.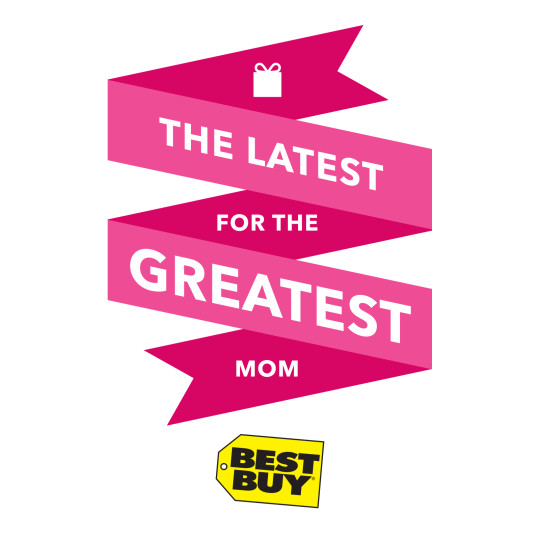 For the Foodie mom who thinks she has the finest cookware and the spiciest chili oil already. But what about a new KitchenAid Ultra Power Tilt-Head Stand Mixer or a new Keurig special edition Coffee Brewer?
Maybe you aren't so handy in the kitchen but can beat your kids to the top of the hill on a footrace. Have you gotten your hands on a new FitBit Flex or Speck CandyShell iPhone Case to keep your tunes safe with running the next 5K.
Me, being on the go go go I want gifts that make my life simpler, easier, more fun. A Plantronics Bluetooth Headset lets me chat handsfree so I can whip up lunch, pack the minivan for lacrosse and carpool 5 smelly boys without missing one update on my growing nieces. An HP 14″ Chromebook is the mother of all gifts. Editing photos, finalizing graduation card lists and adding to the birthday calendar can all be done while in the carpool line.
Whatever personality you take on as a mom Best Buy has you covered with a selection of gifts that to make you smile. Visit BestBuy.com for more ideas to share with those that love you most to open their wallets and throw down some dollars to show how much they really care. Don't worry, there are plenty of gifts under $100 for the more budget conscious.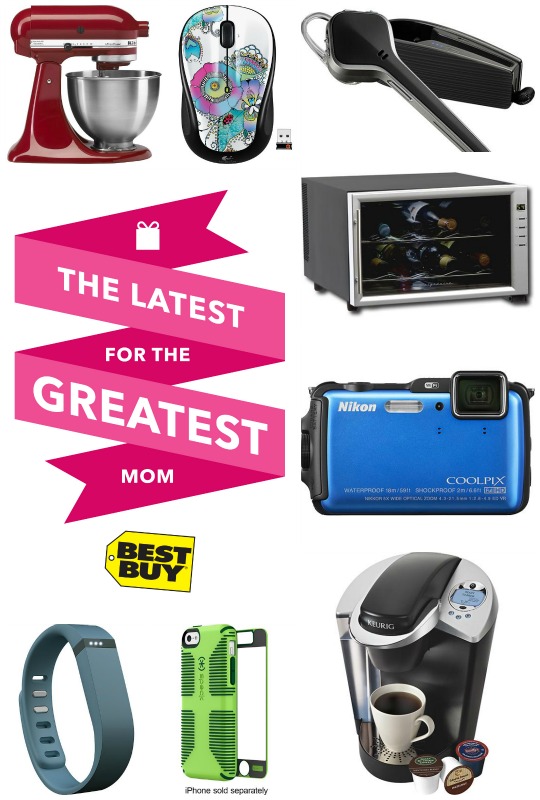 And shop with confidence at Best Buy knowing you're gonna get the best price because of their Low Price Guarantee. Find a better price anywhere else and Best Buy will match it on qualifying products.
Find something for every Mom on your list this Mother's Day.