I'm so happy to be done with school and to have plenty of time this summer to watch Netflix. Yes, watching television is one of my favorite things to do. My last day of school was on May 23rd but my brother and sister didn't finish school until June 10th so that meant I had plenty of free time. I tend to be their source of entertainment and amusement so I kinda had a vacation from them for a while.
I used most of this free time to marathon all of my favorite old shows. Since I'm only 18, shows that are old to me are shows that only came out in the early-2000s. But these are still the tv shows that I remember watching when I was in middle school. I've rewatched all of Numb3rs and well as Law and Order: SVU, two shows that my mom and I watched together and loved. Numb3rs was easily my favorite show in 8th grade; I remember watching reruns all afternoon during the summer.
I haven't just been rewatching shows, I've also used this time to watch shows that I've always wanted to try but haven't had the time. Parks and Recreation is becoming one of my new favorite shows. I've fallen for the entire cast and it never fails to make me laugh out loud. Archer is another new show that I marathoned through. As a huge fan of Bob's Burgers, I wanted to see if H. Jon Benjamin's other show was as hilarious to me as the Bob's Burgers is.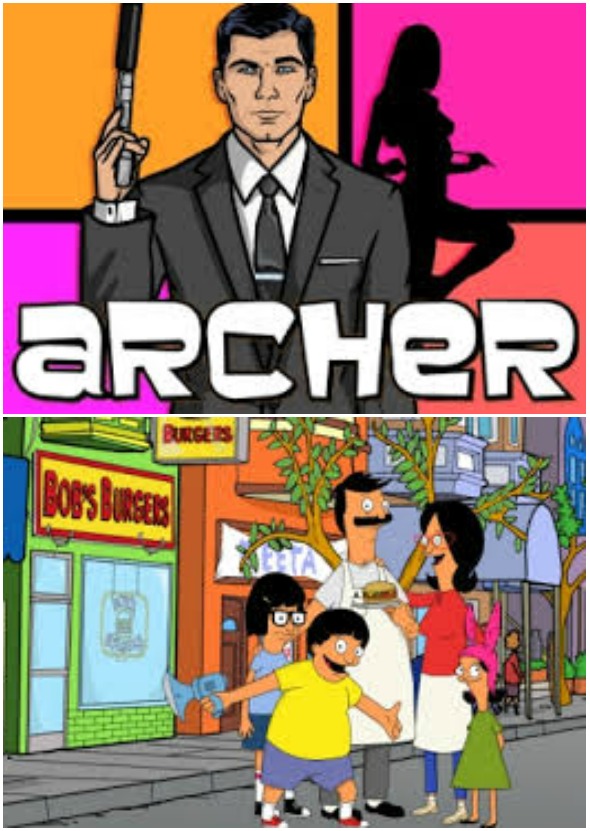 I'm glad to have Netflix this summer so that I can laze around and watch tv all day. It's really the only way that I'd like to spend my summer.