We're all heard of Shark Week, that terrifying but too cool to look away programming special happening on Discovery Channel this week. How about something a little tamer, something a little furry. How about Bark Week from our friends at Hub Network.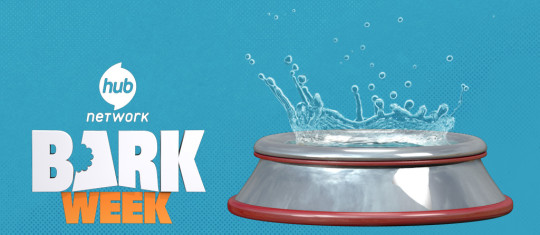 Bark Week is a weeklong schedule of family favorite programming featuring our hairy and furry friends, the dogs. As a dog loving home this is something we can get on board with. Hub Network will be showcasing 4 popular series from Animal Planet; America's Cutest, It's Me or the Dog, Bad Dog and Too Cute.
If you've never seen Too Cute you're missing out.
Bark Week is all about having a great line up of family friendly programming that actually brings the family together. My kids and I can often be found huddled around my phone watching cat and dog videos. There is something about them that is addicting.

Bark Week kicks off Sunday August 17th and runs till August 22nd with presentations such as 101 Dalmatians, Scooby Doo & Snow Buddies just a name a few. Check your local listing for complete times and schedules.