Being miles and miles off shore on a cruise ship is one of the most exciting things to happen for my kids. They absolutely love cruising and have been lucky enough to have experienced it twice now.  I get asked a lot if cruising is truly a kid friendly vacation. My answer is an emphatic YES when it comes to Carnival Cruise Lines. Your kids will never be bored when it comes to #CruisingCarnival.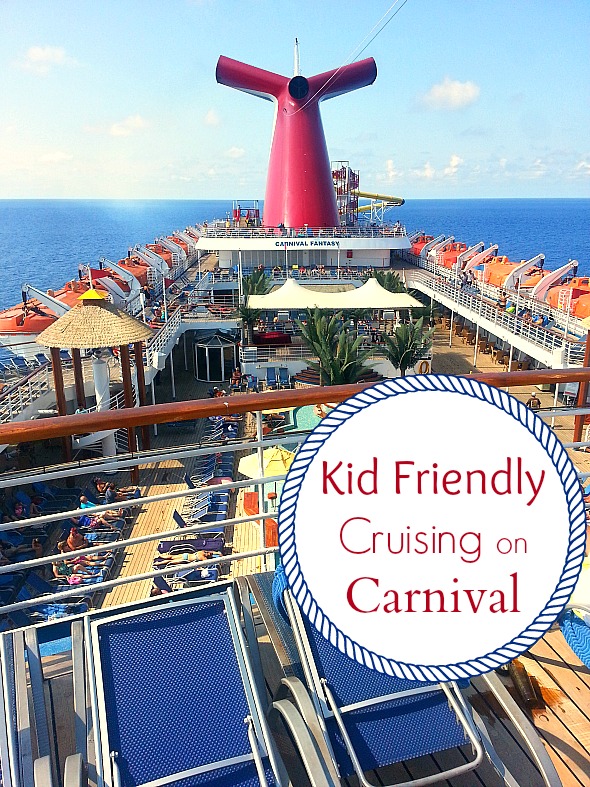 Camp Carnival
We were able to register them online so their information was on hand and name tags were ready. When we first boarded we had to hunt done the locations of camp so that when they were ready to go they knew where to go. Shaun was able to come and go as he pleased due to his age. That isn't the rule but something we allowed him to do. Shae had to be checked in and out by an adult or Sabreena. This is a level of security that I appreciated. Even on the last day the camp counselors were checking out Sign and Sail cards as ID. You can never be too sure!
Camp Carnival is specially designed  with crafts, activities and games for different age groups: 2 to 5 years, 6 to 8 years, and 9 to 11 years. The daily schedules are available each night before we were able to check off all the things the kids wanted to participate in the next day.  This let the whole family plan their day around lounging, activities, spa treatments or even exploring the ports. Shae spent lots of her time working on crafts, playing board games and and painting. Shaun of course spent lots of time playing video game and EPIC rounds of dodge ball.  I was never worried about them having a good time while at camp.  Carnival also offers a Night Owls segment. From 10-12pm they had special activities and movies for the kids so the adults could plan time at the casino, clubs or just alone on the Serenity Lounge.
Games and Chess
This was one of the first things we noticed when coming aboard. Rob and Shaun like to play chess and little did we know Shae knew how to play too. The spent lots of time challenging each other and other kids with a game or two. Regular chess in the Library was a great way for Rob and Shae to spend a little quality time together too.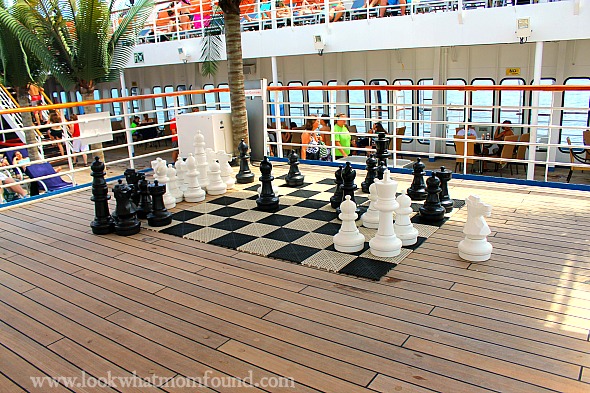 Video Arcade
We tried to stay as unplugged as possible while cruising but the flashing lights and high tech graphics drew the kids in for one night only.
Mini Golf
With 360 degree views of gorgeous blue ocean there was no wonder mini golf is a popular activity for the kids.  The wind can make it a little tricky sometimes but it also made it super fun when trying to race against it.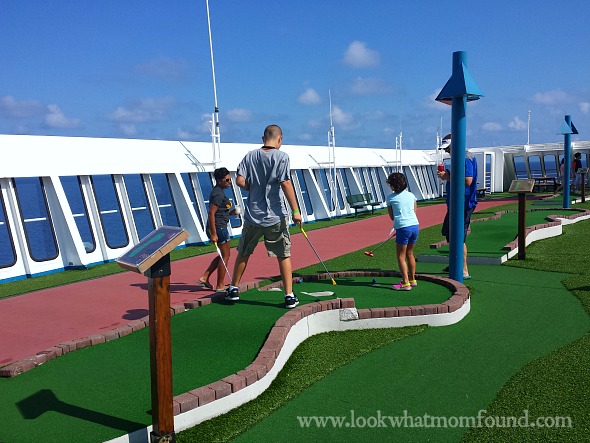 Circle C and Club O2
Hangout spots for the older kids too are needed when they need some downtime away from the family. Carnival organizes movies, club nights and activities for the big kids too.
Punchliner Comedy Club
The comedy club makes cruising truly family friendly by offering swear word free sets. Shae joined us for one show before heading off to her nightly activities.
Waterworks
This waterpark overlooking the ocean is a site to be seen. Kids can splash and slide while parents lounge on the sidelines.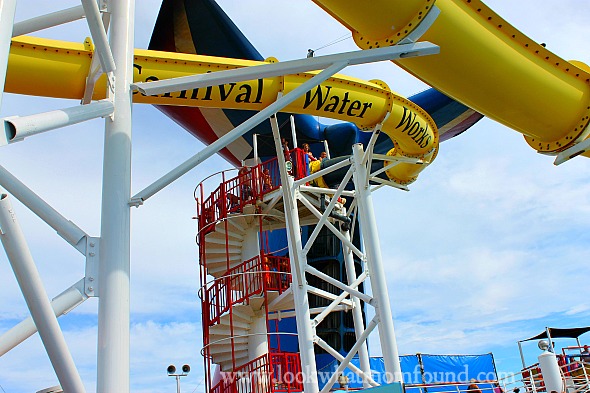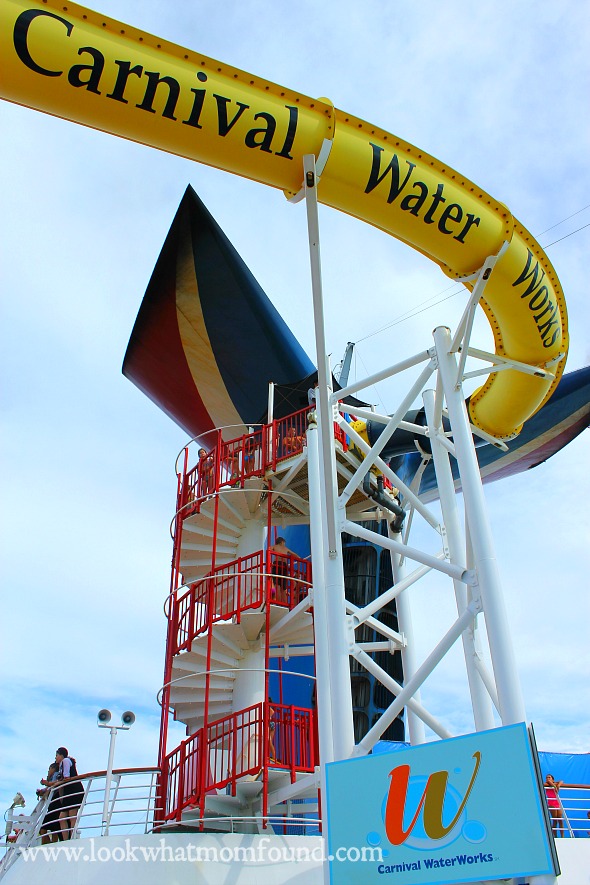 Pool & Deck Parties
The Lido Deck is the party hub especially when there are Hairy Chest contests to watch and pools to jump in. The cruise director and their staff along with a DJ keep the people moving, laughing and entertained with goofy games and lively music.
Stage Shows
Shae was called up on stage during the magic show but was so shy she couldn't participate. During the next show and Hasbro, The Game Show she insisted on sitting farther away from the stage just so she could watch.
The list goes on and on with activities the kids and families can participate in each day. Don't forget about the excursions available when you arrive at each Port of Call too. Those adventure are once in a lifetime. Know one thing, your kids will never be bored on a Carnival Cruise.