One of things cruises are known for is the food. The unlimited food can be found not just on the Lido Deck but in the dining room on Carnival CruiseLines. Our recent trip in the Carnival Fantasy showed us that big time.
Within minutes of getting onboard we were on the Lido Deck grabbing some lunch waiting for our stateroom to be ready so we could shed of our 12 hours in the car grossness. The choices were simple; salads, burgers, dogs, chicken tender, veggies and stirfry.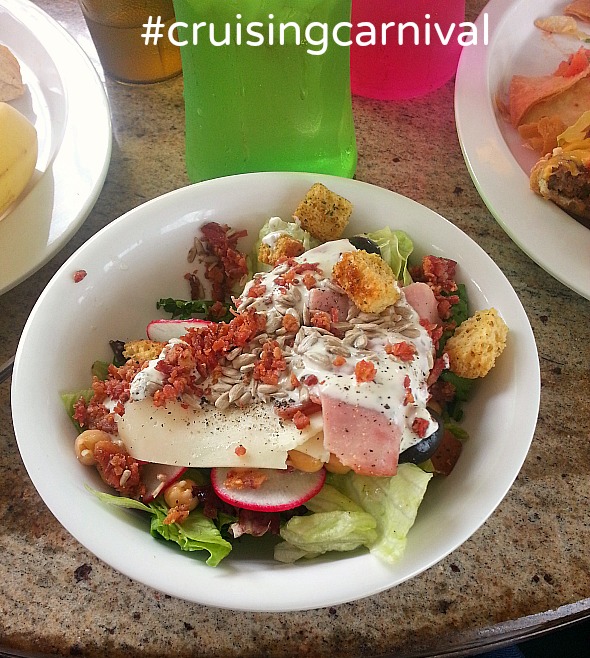 Let's not forget about the 24 Soft Serve Ice Cream and Frozen Yogurt. That took just a few minutes to get into. It's one of the things the kids remember them most. Oh and the 24-hour Pizza. The pizza was so good. I'm talking gourmet shop style with a thin chewy crust.
In fact the Hotel Director, Alina, chatted long about it. She said she doesn't even like pizza but was won over when Carnival came up with this recipe with special imported flour from Italy. We ate pizza everyday. It was our nighttime snack when the kids were done with camp and we were done with the Comedy Club. We took a walk to the Lido Deck and stood in long lines waiting for hot fresh pizza and ice cream.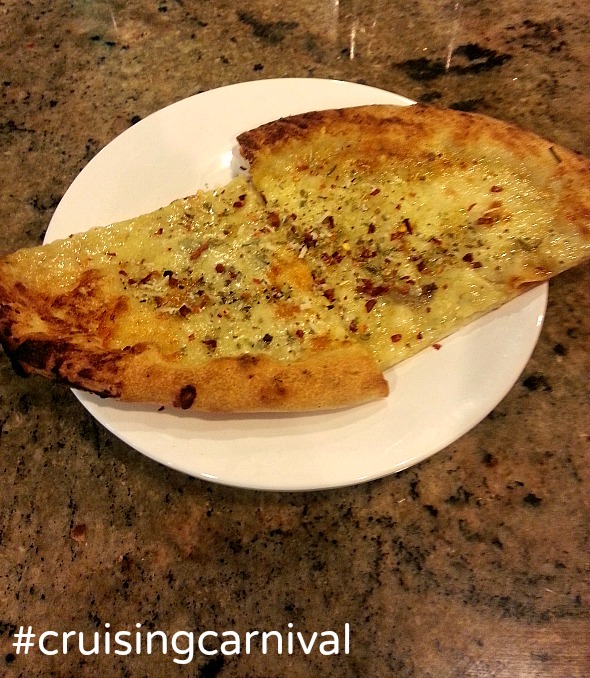 Seaday Brunch was my favorite meal. We actually missed it the first morning I regret that so much. The menu items were a mix of decadent, homestyle and simple dishes. Shae wanted a simple bagel and cream cheese but was brought lox as an accompaniment. Instead of dismissing it she tried and of course liked it. Rob and Shaun were brought oatmeal while Sabreena chose cereal crusted french toast. I opted for an omelet filled with fresh veggies. The options were endless and delicious.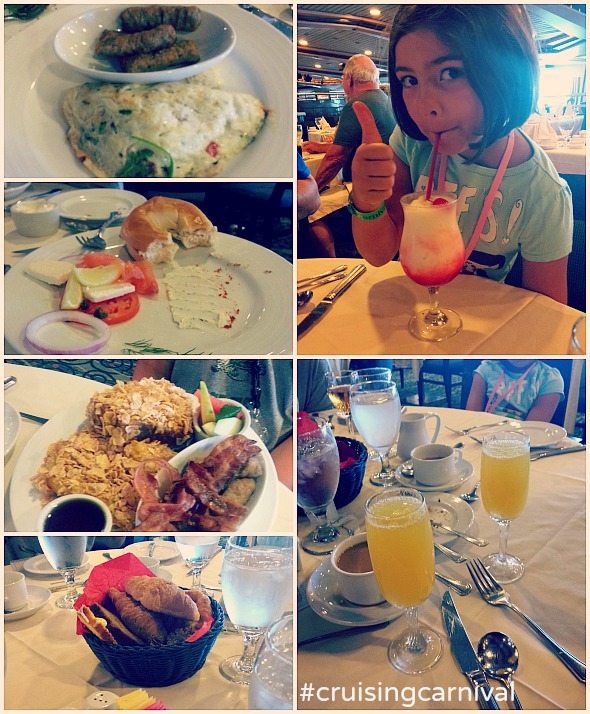 Dinner was just as indulgent too. Our dining room staff was amazing. Gultekin (Glen), Wahyudi and Jewel anticipated our every need or want and didn't hesitate to make each meal the best ever.
How many servers have you seen cut your child's food for them? And to think I thought I spoiled them at home.

We sat at our table each night for dinner and our head waiter "Glen" always called out good evening Mr. & Mrs. Babiak which turned into a more comforting and friendly Mr. Robert and Mel. The kids were also greeted with smiles and favorite foods.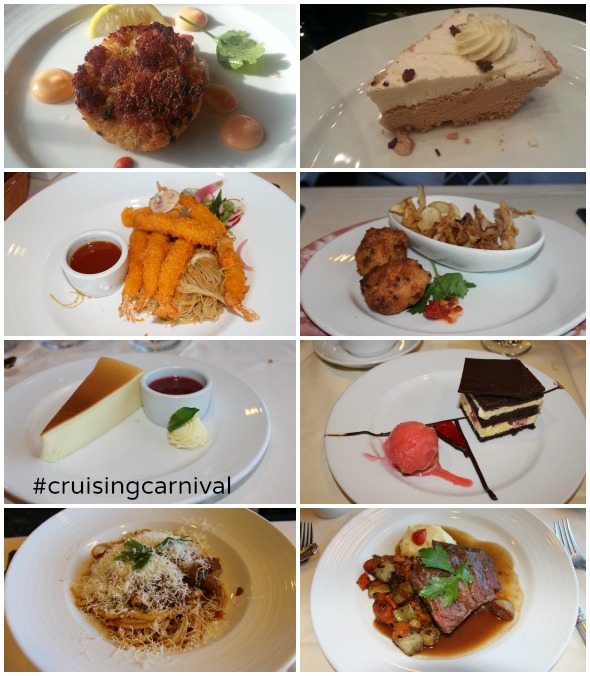 To say we were doted on is an understatement. Some nights we were just brought appetizers "Glen" thought we would enjoy rather than wait for us to order. He also knew my kids like to experiment so when it came to more exotic dishes he made sure to bring them their own plate. This is Shae and Shae eating escargot.

Next up were Frog Legs. They weren't as big of a hit but they tried it because "Glen" and his crew gave us everything and more.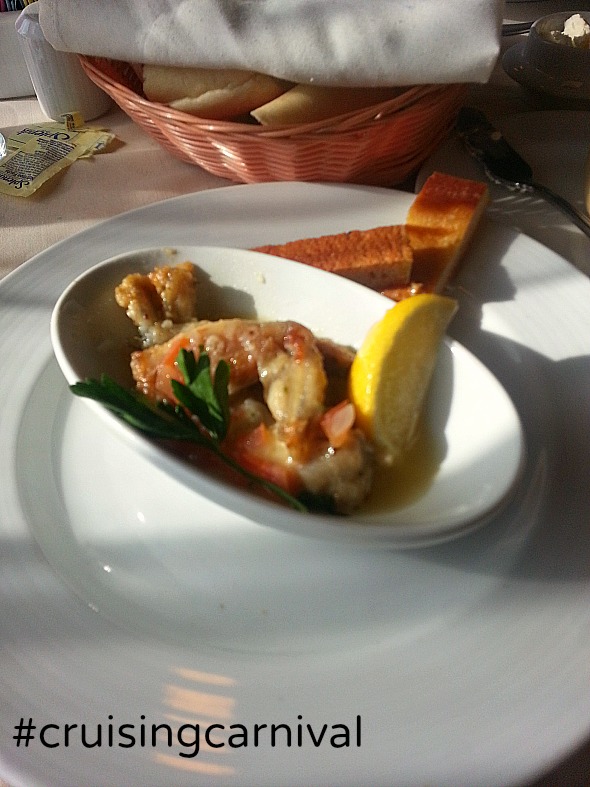 I don't know how other cruiselines handle their guests grumbling bellies but Carnival is all about filling them up with mouth-watering and gorgeous food.