One of the very first dishes I made with my Five Star Home Foods delivery was Panko Crusted Cod.  I'm not one to fry my food, like ever so I baked this dish. Fish is one of those meals that everyone eats, but unfortunately I don't make very often.  I'm picky about my fish, I don't like strong flavors or oily textures so I stick with mild white fish. I do like the heartier texture that comes with cod so this recipe worked out well.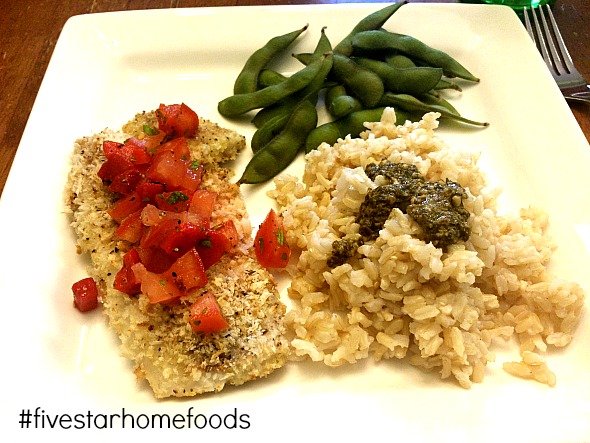 The meats from Five Star Home Foods is individually packed. This makes it great to take out just what you need for a meal. We've found ourselves recently with no kids in the house so making dinner for just Rob and I was very simple. I served the fish with brown rice and Cascadian Farms Organic Edamame (also from Five Star Home Foods) and a homemade tomato & roasted red pepper salsa on the top.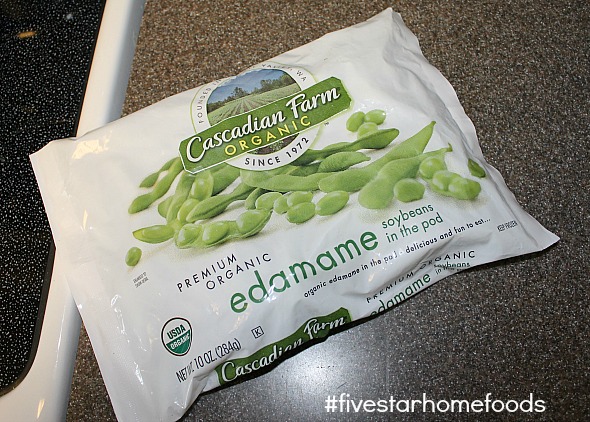 Panko Crusted Baked Cod
Ingredients
2lbs of Cod filets
1 1/2 cups Panko bread crumbs
1/2 cup seasoned breadcrumbs
1tsp lemon pepper seasoning
1/2 tsp garlic powder
1/2 tsp salt
1/4 tsp chili powder
olive oil
1  1/2 cups chopped tomatoes
1/2 cup chopped roasted red peppers
1/2 cup fresh chopped parsley
1 tsp red wine vinegar
salt & pepper to taste
Directions
Preheat oven to 400 degrees. Line a baking sheet with foil and place a greased rack on top. Oil your rack to avoid sticking.
Using paper towels, thoroughly dry your fish pieces.
Mix breadcrumbs and seasonings in wide dish.
Lightly brush fish with olive oil and dredge through breadcrumb mixture pressing it onto the fish.
Place on prepared rack over baking sheet.
Bake for 24-28 minutes till breading is crisp and fish is flaky.
Top with a mix of tomatoes, red peppers, drizzle of oil, red wine vinegar, salt and pepper.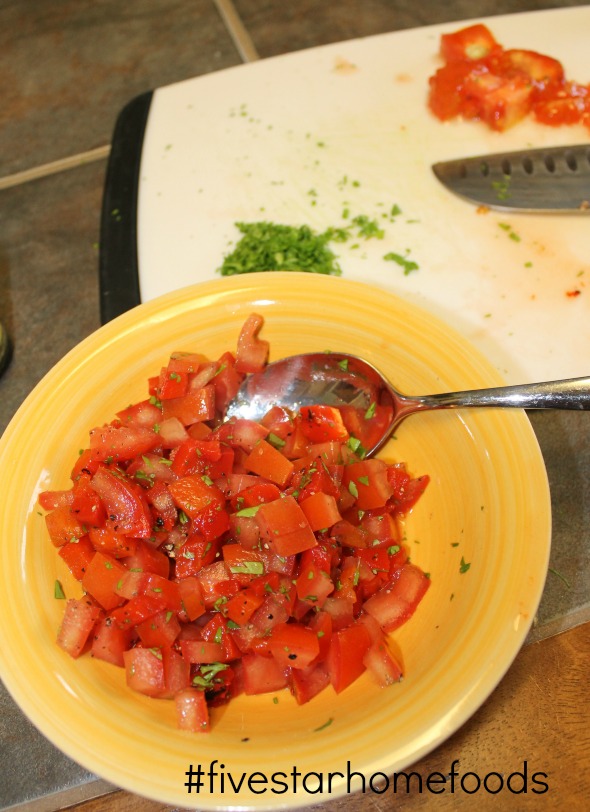 I also topped the brown rice with basil pesto for added flavor.
Our pieces were all different sizes. While this works well for our family I couldn't serve this to guests.  I wish the filets were more uniform in size so it guaranteed a more concise cooking time. I took out the smaller pieces early so not to overcook them.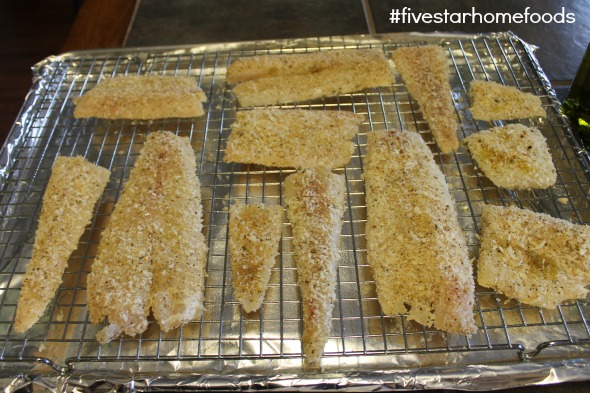 Learn more about Five Star Home Foods and their home delivery options in the Delaware, Pennsylvania, New Jersey and Maryland area.