We are lucky to have 2 different Six Flags Amusement Parks within driving distance to our home. Last year for Shae's 6th birthday we visited Six Flags America in the DC area. This year we hit up Six Flags Great Adventure for a day of rides, Safari and Hurricane Harbor water fun and birthday smiles.
I never like to go to amusement parks on Saturday but with our schedule it's the only day that works so us along with 80million other people waiting in the hot sun for the gates to open and get inside to start our day.  It may have been Shae's birthday but we headed right for the Superman Ride and Green Lantern.  I'm not a ride person. I'm happy with taking my kids and watching them have a blast but I do not get on any rides. Cut me a little slack, I do suffer from vertigo occasionally so I'd rather avoid  the headaches and dizziness completely.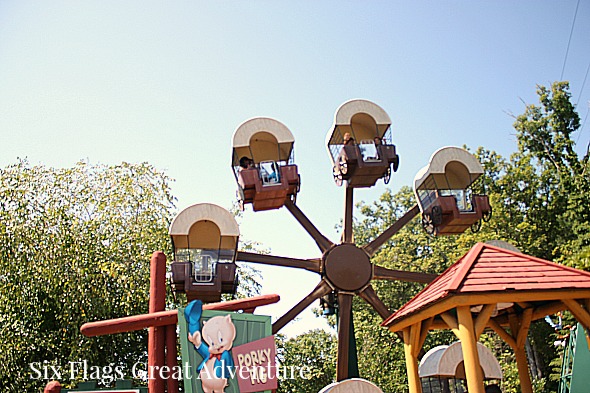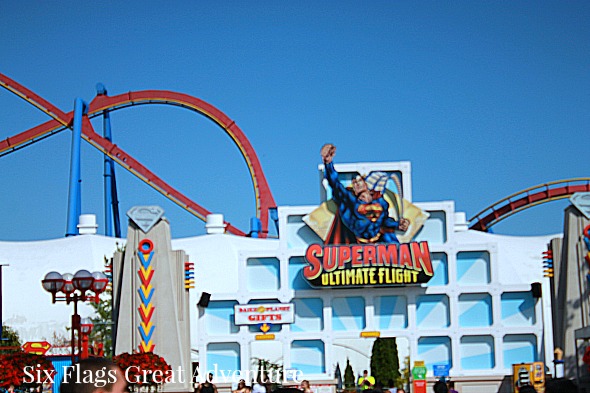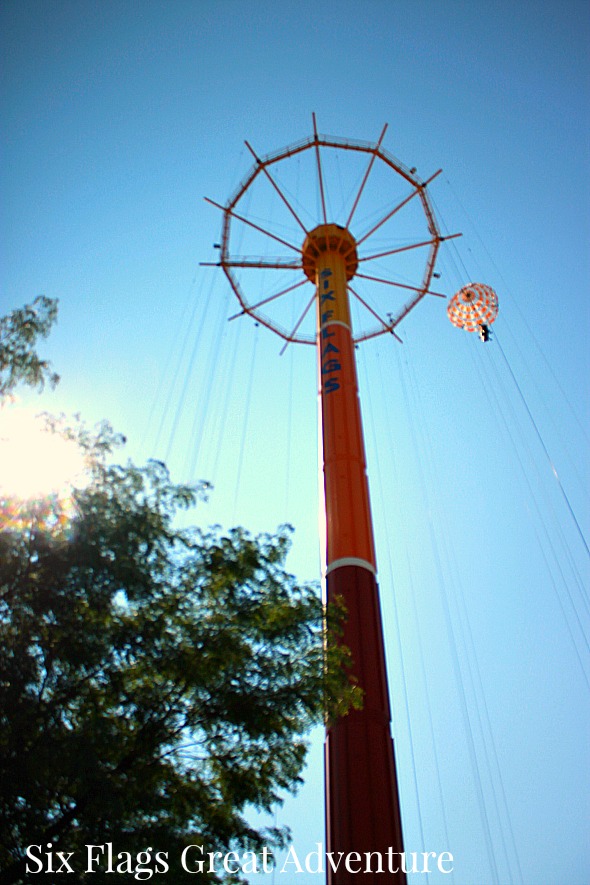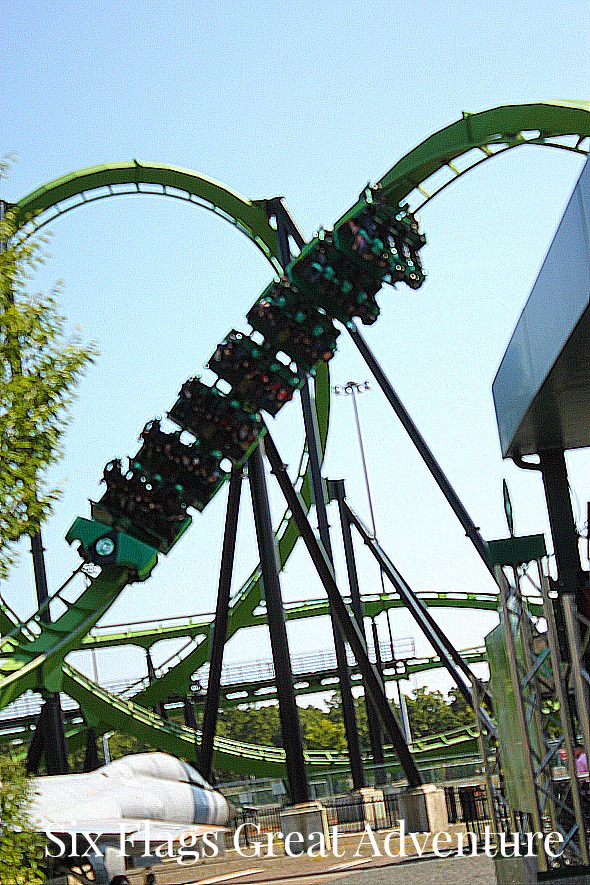 Since we got to the park as soon as it opened the lines for the first 2 roller coasters were relatively short. I tried to talk them into Kingda Ka and Zumanjaro but no one was remotely interested. Just looking up at the angles and drops instantly made me uncomfortable. I think if I pushed a little harder the kids would've gotten on.
Kingda Ka is the tallest and fastest roller coaster in the North America. The accelerated launch, 0 to 128 miles per hour in 3.5 seconds, pushes you straight up and over the Zumanjaro  Drop of Doom and plunges you back to earth. The ride is so fast you might not even have time to scream.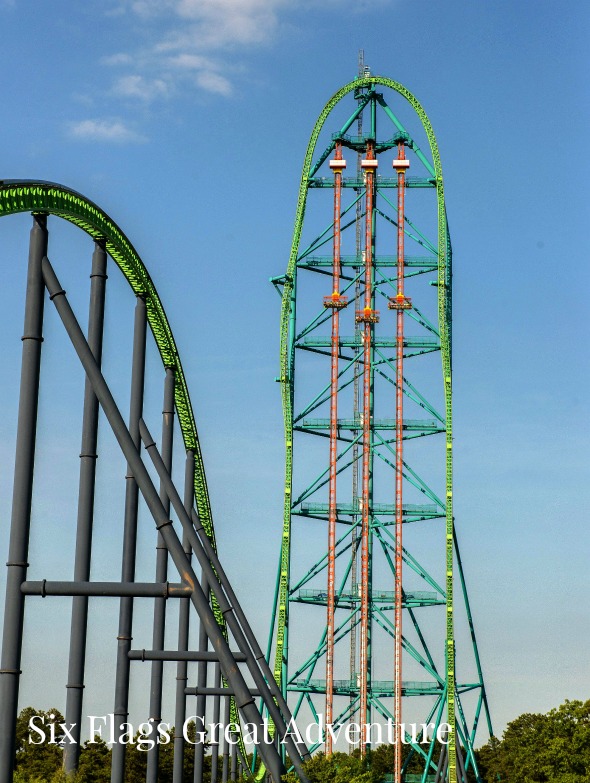 We decided to check out the newly designed Safari. Many years ago I remember driving our own car through the safari while watching monkeys rip apart the moldings and wiper blades of the car in front of us. Today the Safari is a much more organized family and animal friendly experience that keeps the animals in an environment safely tucked away from vehicles while still visible to park goers.
The Safari Off-Road Adventure boasts 350 acres of animal preserve with over 1,200 animals from six continents including elephants, rhinos, tigers, giraffes and lions. Guests climb in a rugged all terrain vehicle and travel the through a variety of environments where the animals are able to securely roam in a comfortable habitat. Guests are able to get within close proximity of the creatures to truly appreciate their beauty and size.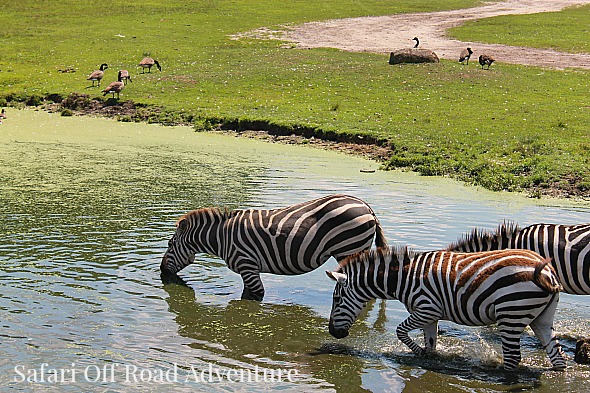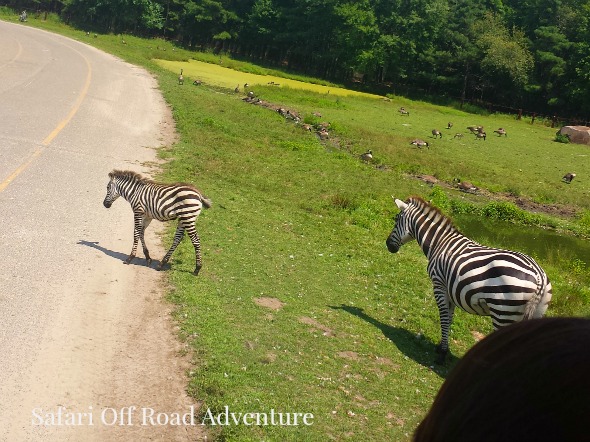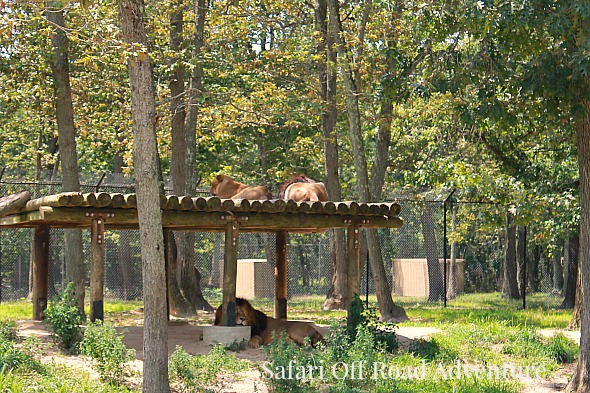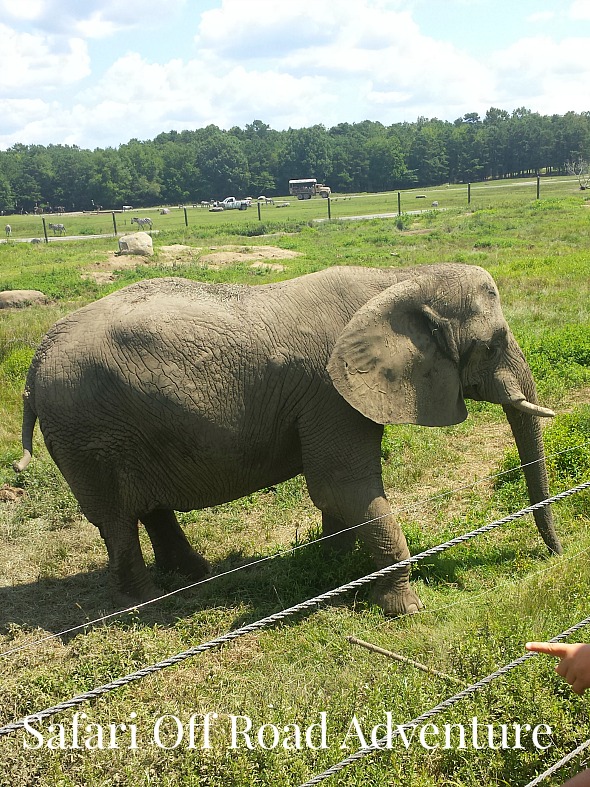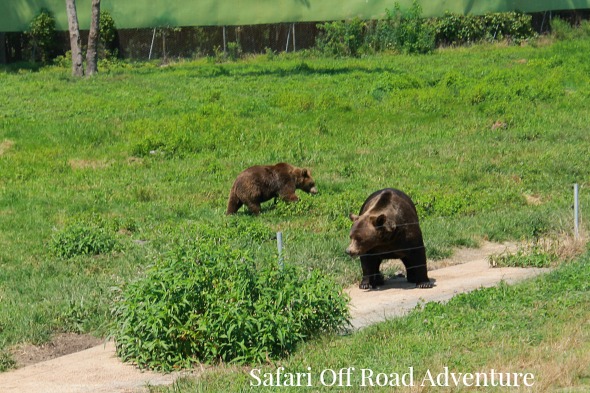 Hurricane Harbor has so many water slides, rides and even a wave pool that is great for the whole family. Admission for Hurricane Harbor is separate from Great Adventure but can be enjoyed on it's own without stepping foot in the amusement park. We were only able to enjoy the wave pool and the lazy river due to a shortage of available tubes. For an additional cost you can rent tubes to be used during your entire visit. This lets you hop onto a ride without waiting for someone to let go of tubed for rides and slides.
Admission to Great Adventure and Hurricane Harbor is not a drop in the bucket. After admission and parking you'll also want to see if the Flash Pass is something your family wants to invest in. The Flash Pass is an additional cost perk that get's you on your ride faster with no waiting in line. Again, this is not a small fee. Our family of 5 would've had to pay over $500 (on top of admission costs) to get 90% faster ride times than everyone else.
On our visit we were able to enjoy about 6 rides in Great Adventure, Safari (with 1 1/2 hour wait & 1 hour ride time) and 3 hours at Hurricane Harbor with no rides. The Flash Pass would've given us more opportunity to ride the attractions that brought us there in the first place.
If you live close enough to visit more than once or twice in a season I would suggest a season pass and visits during the week when lines are shorter and crowds are , well less crowded.