When particular holidays and seasons creep up it gets my creative mind going. Halloween is one of them. I love everything about things that are fun scary not gruesome scary. Sugar skulls are part of the Day of the Dead celebration in the Latin American and Mexican culture where family and friends show remembrance for those that have passed away. Day of the Dead (dias de los muertos) is a joyous festivity with music, parades, flowers and even gifts left on burial plots starting on November 1st. In honor of this day I created these Sugar Skull Pencil Toppers.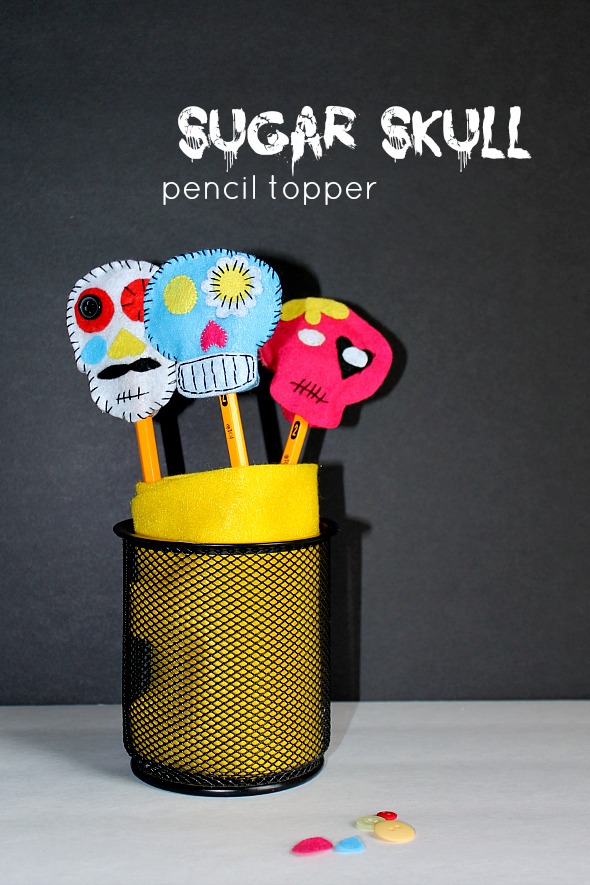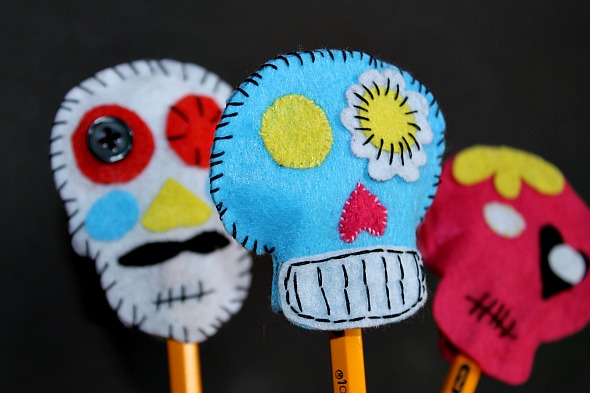 While we don't celebrate Dia de los Muertos I'm in love with the creativity, color and vibrancy of the sugar skull. Sugar Skulls are nothing to be feared. They are part of the celebration, a gift for both the living and the dead.
These sugar skulls are just as colorful but on a much small scale. These pencil toppers were made to give to Shae's class for their fall party along with some more neutral pumpkins and ghosts. Making them was a bit tedious. The first one alone tool almost 2 hours as it was my guinea pig. The rest of them took less than an hour each and I see it going faster and faster as I make more.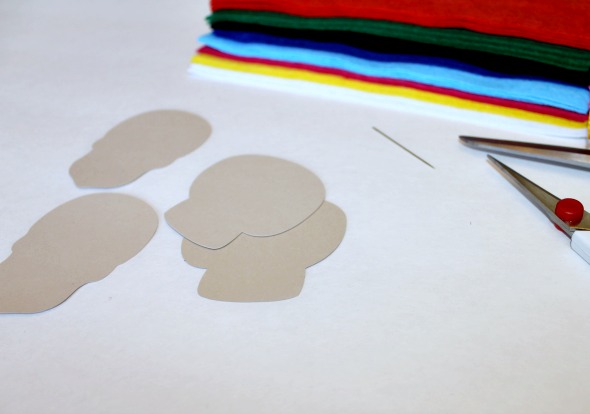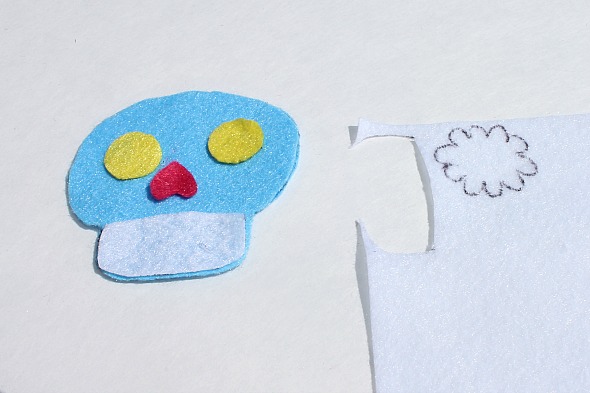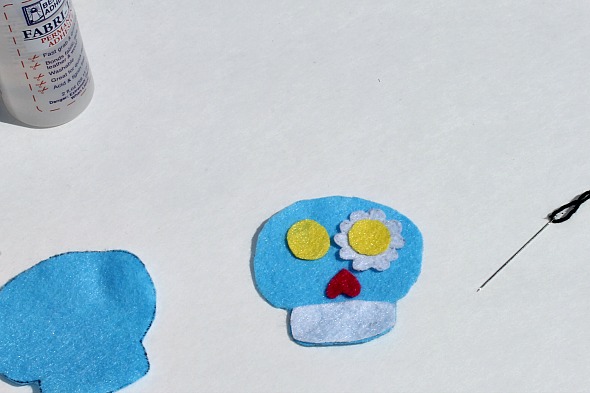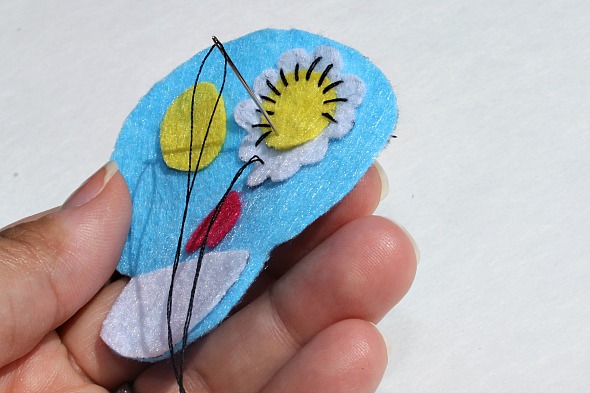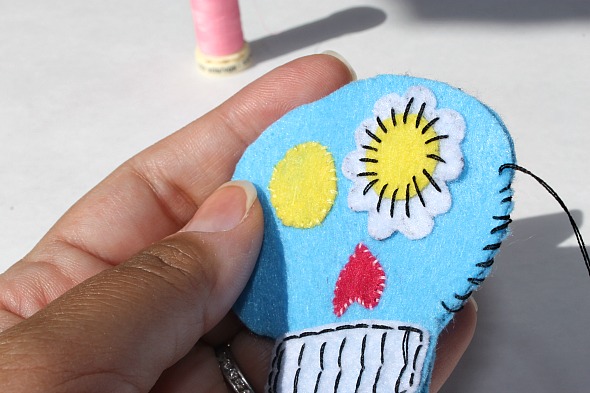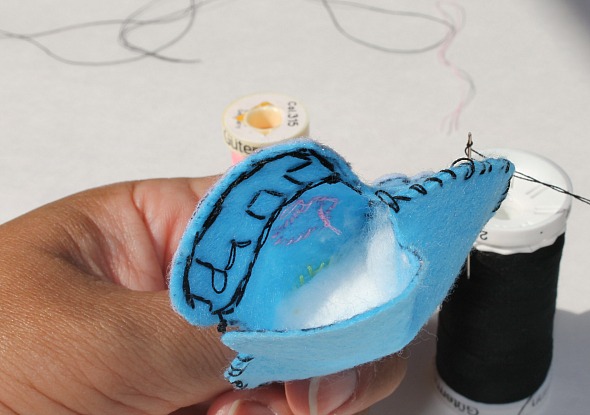 Supplies
Felt, various colors
needle
thread, various colors
buttons, sequins, beads
fabric glue
cotton balls
pencils
scissors, I suggest small sharp fabric scissors
cardstock cutout of skull shapes if your free hand isn't up to par (mine isn't)
Directions
Using your skull cut outs trace a front and back of your skull shape.
Determine the shapes and embellishments you want on it's face. Place them to make sure everything fits.
Using a tiny touch of fabric glue tack on your features where you want them. This keeps them from sliding or falling while you sew.
With a basic needle and thread (color of choice) stitch your pieces on your skull face. Skip stitching on some or all of your pieces and just use glue if you prefer.
When your sugar skull face is complete add the back to your topper and stitch the pieces together leaving a small opening on the bottom. I like the look of the whipstitch but it would be find to use a running stitch too.
Stuff a fluffy 1/2 cotton ball into the skull with a touch of glue then slide in the pencil with another touch of glue.
Set aside to dry.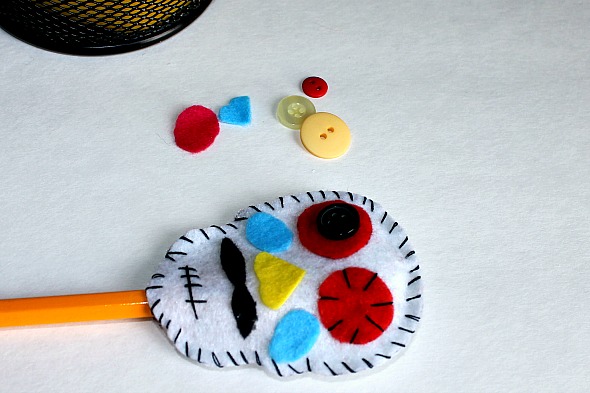 A jar full of these is an adorable centerpiece for a party or even on a desk for the Halloween season. Watch them disappear as their happy smiling faces quickly draw people in.
This isn't necessarily a child's crafts but can be modified to include children by precutting shapes and using glue instead of a needle and thread.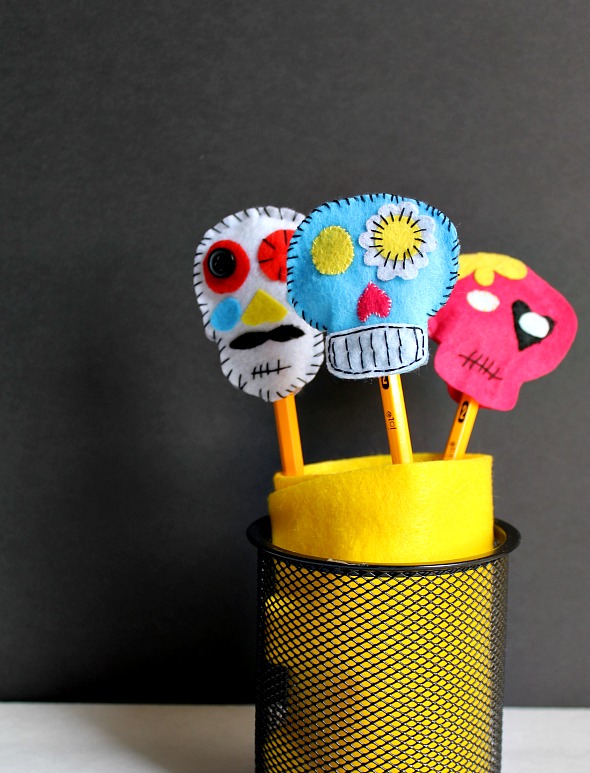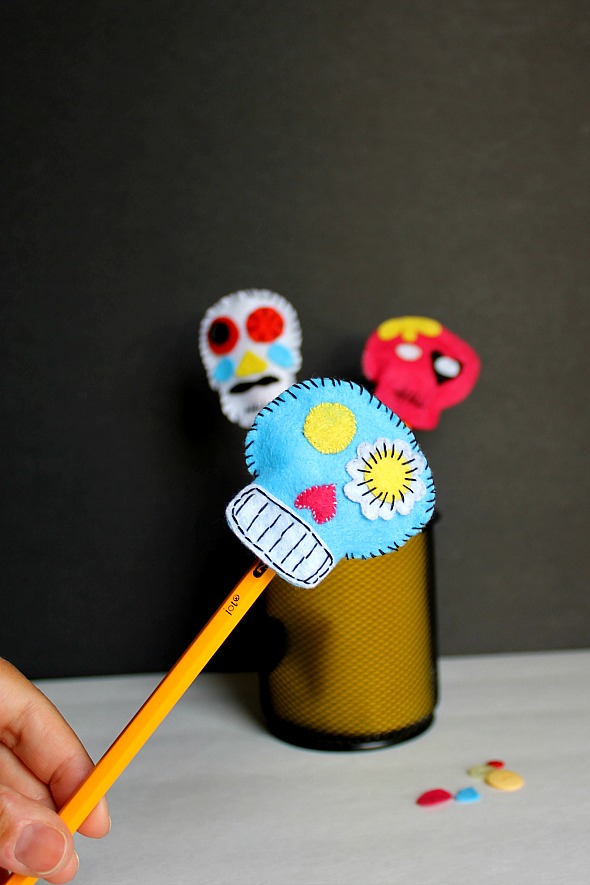 m