This is a Sponsored post written by me on behalf of Manwich for SocialSpark. All opinions are 100% mine.
Family meal time is important. It's often the only time in a day that we all come together to reconnect after busy days at work and school. Coming together around the table lets us talk about not just our days but about family matters, events coming up and of course to share laughs. Making sure we have hearty, healthy and delicious meals encourages more time gathered around the table. One of my latest meal creations came from the help of Manwich with this Turkey Manwich Shepherds Pie.

I'll be honest the idea of a Manwich sloppy joe sandwich is not my favorite. Strictly due to the mess involved I avoid making them and serving them. What I do enjoy is the slight bbq tangy flavor that comes from the sauce so I knew I had to recreate a family favorite with a Manwich twist. I turned to Manwich because I trust them to provide easy weeknight meals without artificial flavors or preservatives.
Over the last 2 weeks the temperatures dropped, it's definitely not summer any more. The cooler nights invite more comforting meals and to my family there isn't much more comforting and belly filling than shepards pie. My regular recipe is very simple but I knew I could kick it up TONS with the addition of Manwich Thick and Chunky. The texture was just right for this recipe.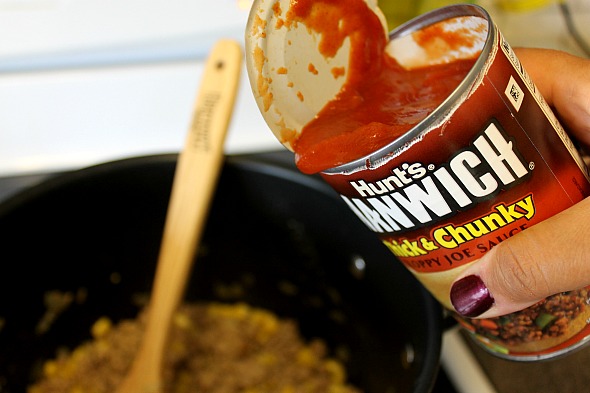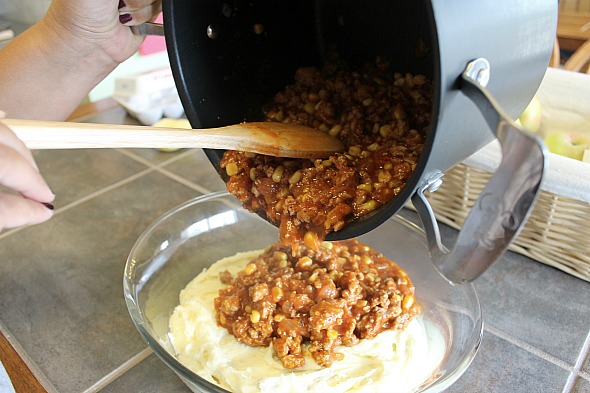 Manwich Shepards Pie
Ingredients
3lbs homemade mashed potatoes
1 1/3 lb ground lean turkey or beef
1/2 chopped onion
salt & pepper
1/2 tsp oregano
1 cup frozen corn
Manwich Thick and Chunky
shredded cheese optional
Directions
Start with a creamy delicious homemade mashed potato base. Mine consists of 3lbs of Yukon Gold potatoes, 3 tbls butter, 3 tbls sour cream, 3 tbls cream cheese and warm milk.
In a large skillet over medium heat cook down your onions and ground meat, season with salt, pepper & oregano. Add frozen corn and Manwich Thick and Chunky and stir to combine.
Preheat your oven for 350°.
In a large casserole dish spread your prepared mashed potatoes and top with the meat mixture. Sprinkle some shredded cheese on top for extra flavor.
Bake in a 350° for 30-40 minutes until the dish is hot and bubbly. Serve alongside steamed broccoli or your own favorite veggie.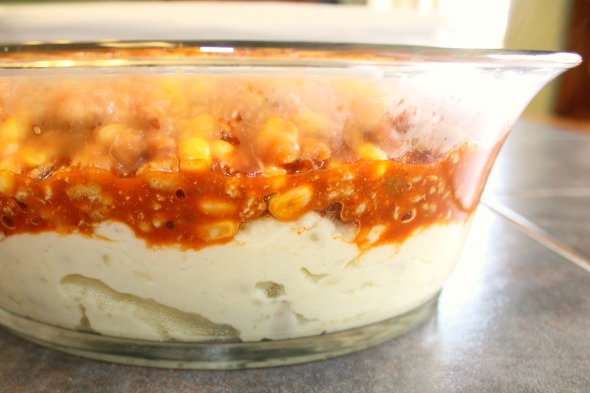 The meal was well received. I already knew the kids loved sloppy joe sandwiches but I didn't expect such rave reviews. I really liked this dish too and will be adding it into our winter meal rotation. I've even going to check out the other Manwich recipes because I already know it's good for so many other things.