Having kids of varying ages there aren't too many things that they all have interest in. Board games is tops on that list though. Games is something they can always agree on. Sabreena remembered playing a game in elementary school called Mancala. I've never played it but have heard of it. She looked in the fridge on day and said save that egg carton when it's empty, I have a project for it.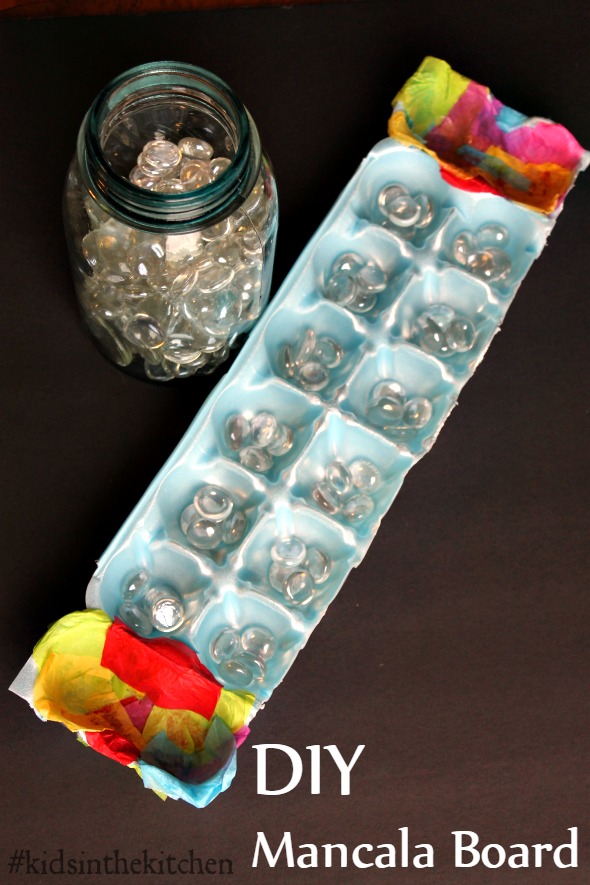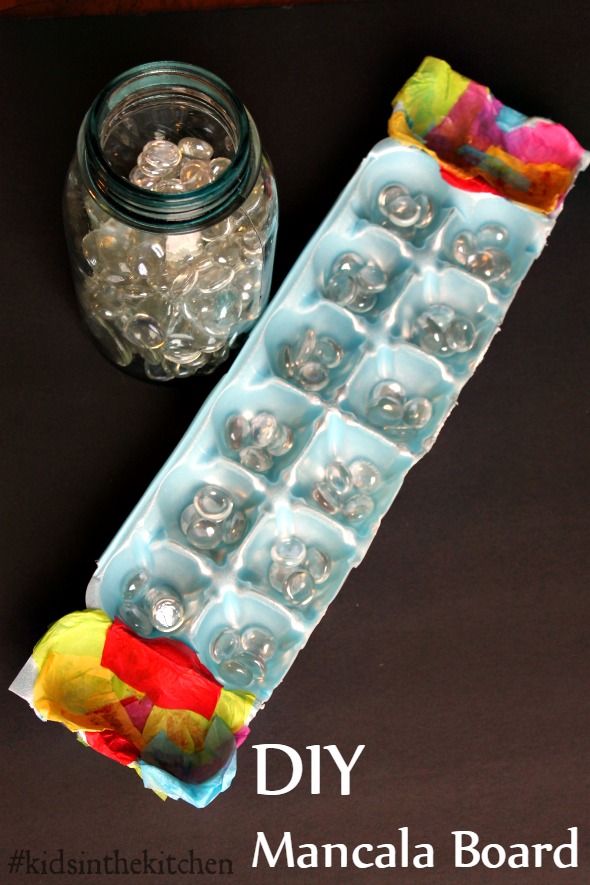 Using an 18-count egg carton Sabreena fashioned her own Mancala board and grabbed some glass gems from my craft cabinet. Within 1 hour of her big idea she and Shae were playing. Like I said I didn't know how to play the game but apparently Shae did and they went through about 4 games before dinnertime. This is now a nightly ritual, one I don't mind at all. I'm gonna bring all the quiet games into the living room so we can have nightly intellectual games instead of tv and video game time. Materials and Directions
18-count egg carton
strong glue such as E6000
pen knife or other sharp knife
Tissue paper & mod podge (or washi or duct tape)
Using the knife slice one long row of egg cups from the carton.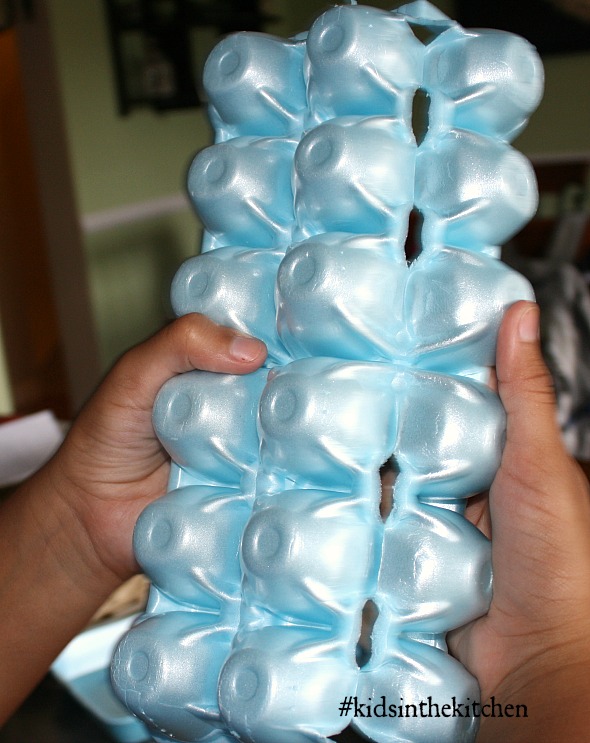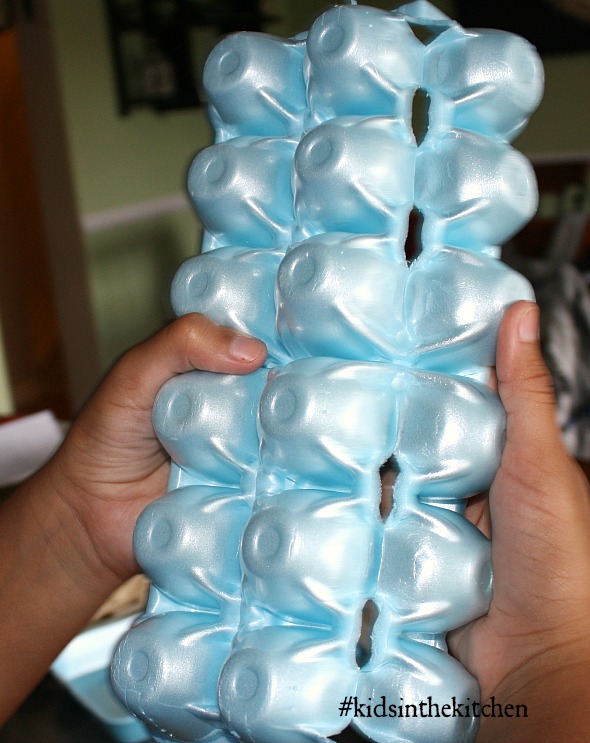 Cut 2 sections of 2 cups to use as the "store" and cut out the dividers of those 2 pieces. Glue the store cups on the ends of the remaining carton, set aside to dry for several minutes. Seal up the holes in the "store" cups with paper or tape.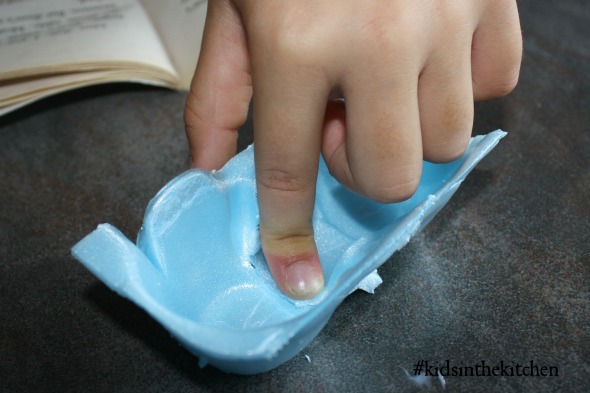 The girls used colorful tissue paper and mod podge. This just made the game board a little more festive.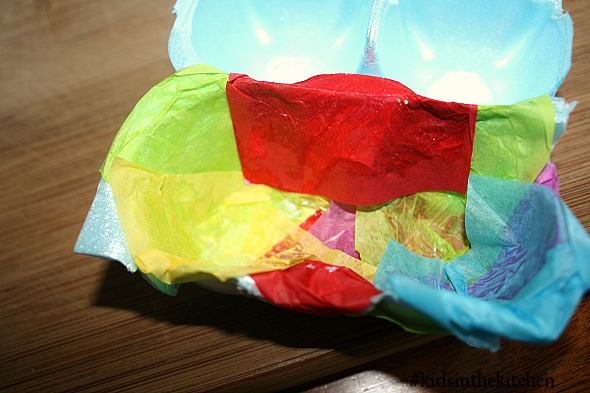 Your game is ready to play with marbles, rocks, seeds, beads or in our case glass gems.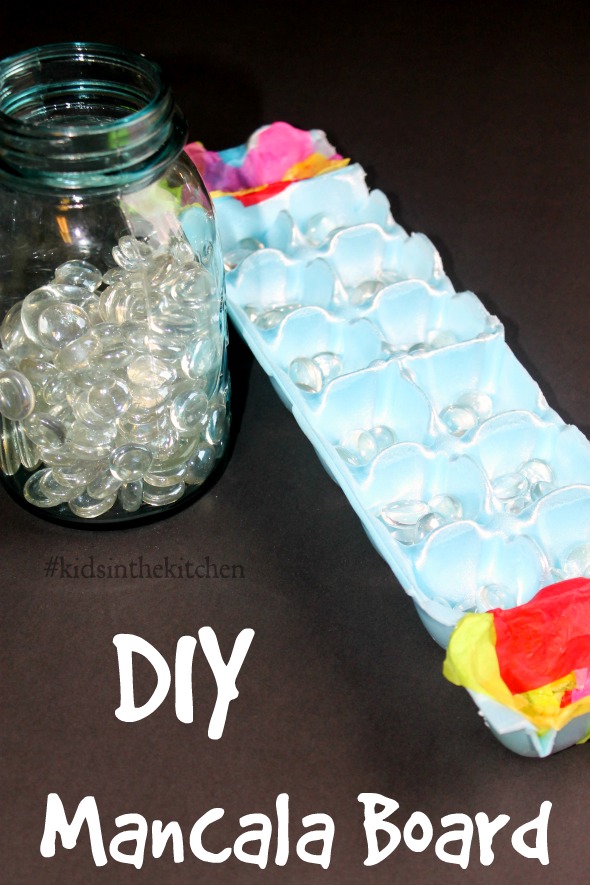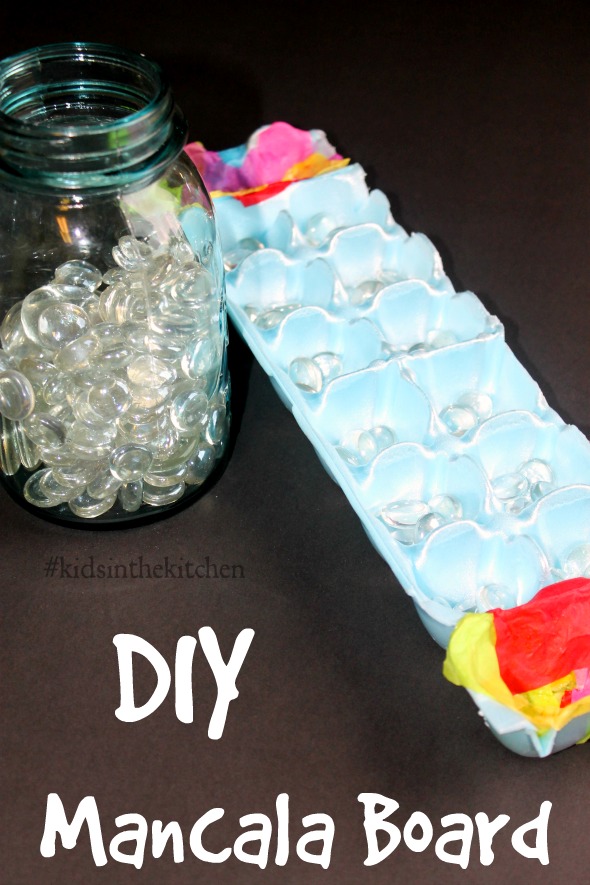 Mancala is the word for this type of "sowing" game. There are many versions of it around the world from many cultures. This is the version my girls play. One day I'll invest in a beautiful wood board that will last a long time but for now I'll relish in the ingenuity of my smart girls to create their own fun. Come join me and my co-hosts, Paula at Frosted Fingers, Sara at Sensibly Sara, Kate of Busy Bee Kate & Jeannette of EcoIncognito each week linking up a post, new or old, that feature the theme Kids in the Kitchen. It doesn't matter what you are doing as long as you are doing it together, enjoying it and learning something along the way.
preparing healthy snacks
having a tea party
discovering a local restaurant that your kids love
creating new family friendly recipes
You'll find these and many more ideas for healthful and unique food fun on the #KidsintheKitchen Pinterest Board.
Follow Melinda Babiak's board #KidsintheKitchen on Pinterest.