My kids are older so we've passed the stage of singing letter magnets on the fridge. We still have lots of magnets but we've upgraded to ones that have memories, are handmade and do double duty (like hold the school menu). Those "classic" primary color letters don't really fit our style anymore. What does a crafty mom and crafty kid too then, they DIY Refrigerator Letter Magnets.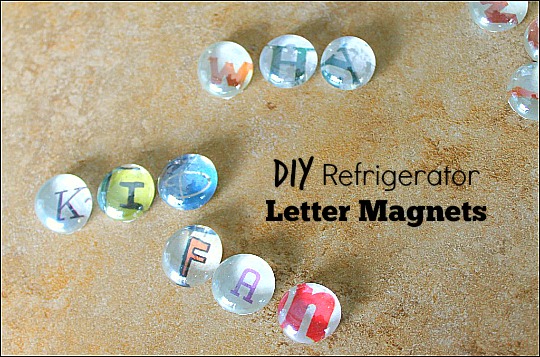 We wanted to make them so it would allow us to leave little notes to each other. Making  them small allowed us to make many of them, a couple alphabets worth.
Refrigerator Letter Magnets
1/2″-3/4″ clear glass, flat gems (found in floral arranging section)
old magazines, junk mail, brochures
clear drying school glue
super glue or hot glue
scissors
disc magnets 1/2″-3/4″
Leaf through old magazine, seek out bright and fun headlines and titles. Determine if they'll fit behind your marble by simply placing the gem on top and making sure you can see the letter, number or symbol clearly.
Apply clear drying school glue to the back of the marble, press firmly to the letter/page. Let completely dry for up to 1-2 hours.
When the glue has completely dried carefully cut/trim paper away from glass gem so paper does not stick out from behind gem. Using hot glue/super glue attach the magnet and to glass gem, pressing firmly.
Magnets will be ready to use in 10 minutes.
*****Keep careful watch using hot glue or super glue around children.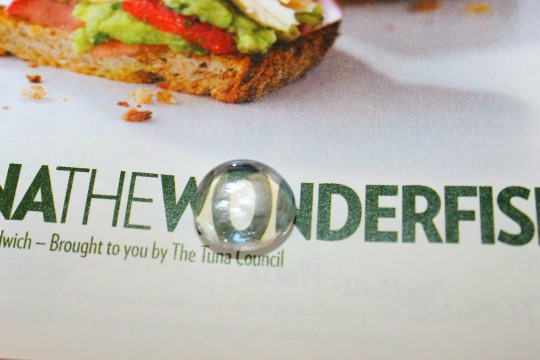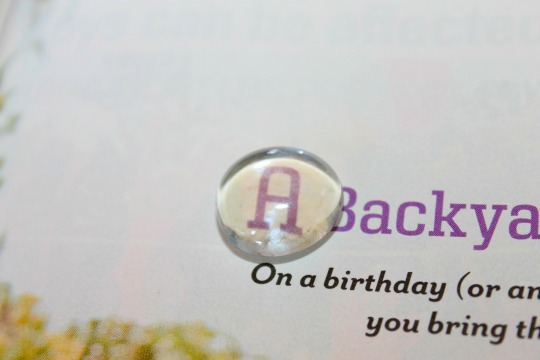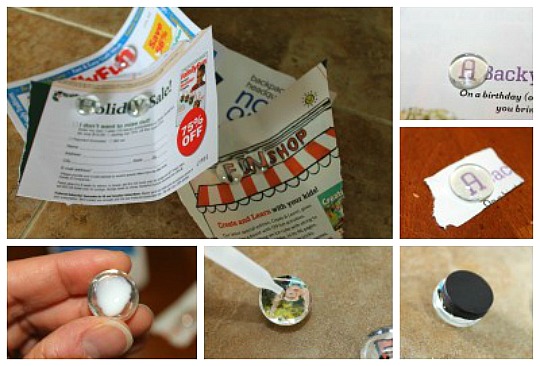 Come join me and my co-hosts, Paula at Frosted Fingers, Sara at Sensibly Sara, Kate of Busy Bee Kate & Jeannette of Eco Incognito each week linking up a post, new or old, that feature the theme Kids in the Kitchen. It doesn't matter what you are doing as long as you are doing it together, enjoying it and learning something along the way.
preparing healthy snacks
having a tea party
discovering a local restaurant that your kids love
creating new family friendly recipes
You'll find these and many more ideas for healthful and unique food fun on the #KidsintheKitchen Pinterest Board.

Follow Melinda Babiak's board #KidsintheKitchen on Pinterest.