Deciding on what to be for Halloween can be a very daunting task for kids. There are so many costume options out there. Royalty, Superheroes, cartoon characters, mythical creatures and even the classics like clowns and fireman make appearances each year on our neighborhood. This year Shae's decision was quick. She chose Dorothy from the Wizard of Oz from One Step Ahead.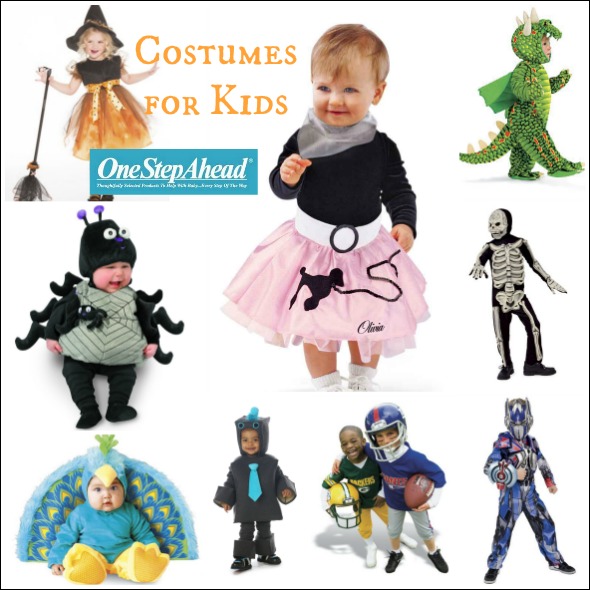 The catalog arrived and while she's outgrown most of the costumes and gear already she zeroed in on the one that would still work for her.
Dorothy and Toto (in a basket) arrived and the costume was instantly put on. In fact it was worn all weekend. Shae's been trying to figure out how to get her hair in braids too.

One Step Ahead has a wide selection of costumes and accessories of all kinds for kids of all ages. Find not just your child's must have costume but also grab a great treat bag that is just theirs for many years to come. These treat bags are plush, sturdy and festive for a fun Halloween season. They'll look forward to their bag every year even when the costumes changes.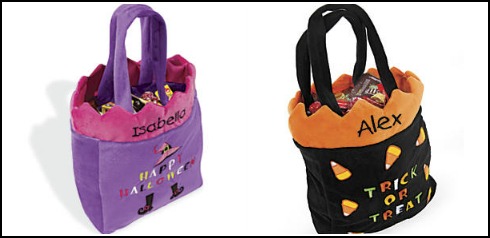 Enter to win a treat bag for your child (personalization not available) from One Step Ahead. Let me know what costume you think your child would pick from the selection above.
EXTRA ENTRIES:
To receive these extra opportunities for entries, you must fulfill the first REQUIRED entry above. Please note the changes to the entries and frequency, entries that don't follow rules may be disregarded/ignored/deleted
SUBSCRIBE to LookWhatMomFound…and Dad too! via NEW Email Subscription or BlogLovin
COMMENT on a recent Review/Our Life/Our Travels/Our Thoughts post, let us know where to find it
FOLLOW Mom & Dad on Twitter and TWEET this giveaway (1 time per day), please leave your twitter link each time: Enter to win #Halloween Treat Bag #giveaway from #OneStepAhead & @lkwhtmomfound @anddadtoo http://bit.ly/1vAmHuG 
UPLOAD a photo of your child in any costume on LookWhatMomFound…andDadtoo! Facebook Page
SHARE your child's costume choice this year on One Step Ahead Facebook Page (example, This year my son wants to be Spiderman)
SHARE this giveaway on Google +, leave your link in comments below
SHARE this giveaway on Pinterest, leave your link in comments below
SHARE this giveaway on Instagram, leave your link in comments below
SHARE this giveaway on Facebook, leave your link in the comments below
Your entries must follow the rules or they won't be eligible for prizes. This contest ends 11:59 pm, Monday, October 16, 2014. The winners will be emailed and will have 48 hours to claim their prize. This contest is open to Contiguous US residents, age 18 or over. For complete rules please read our blog contest rules page.