Halloween in just weeks away and the neighbors and I are planning a big community party and parade. We're a small community but there are lots of families that would really enjoy this event. I'm in charge of snacks for the party after the parade. I know with kids there are lots of food restrictions but Chex Mix is one of those things that can lots of different tastebuds.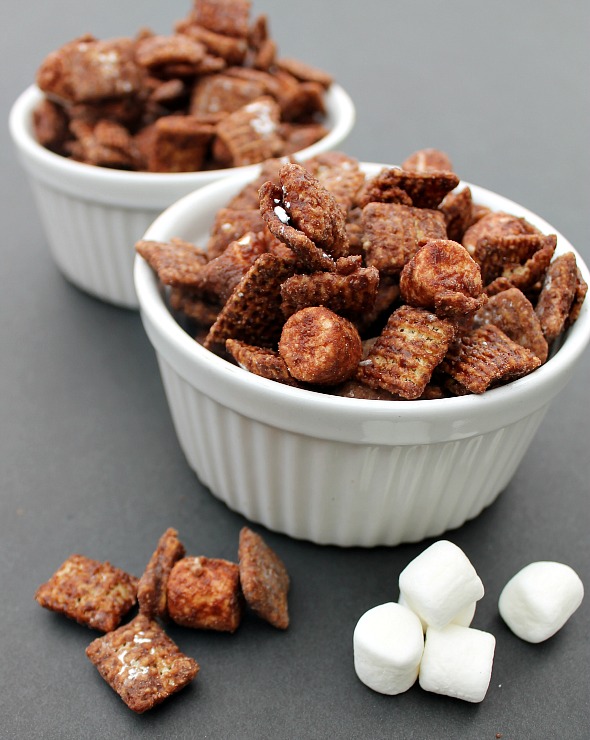 Our S'more's Chex Mix isn't geared just towards the kids though. This fall favorite flavor seemed like a no-brainer when it come to putting together a menu plan for our party. Our weekend firepits are gonna have to come to a stop sometime soon but the flavors can be enjoyed all year long just by whipping up a quick batch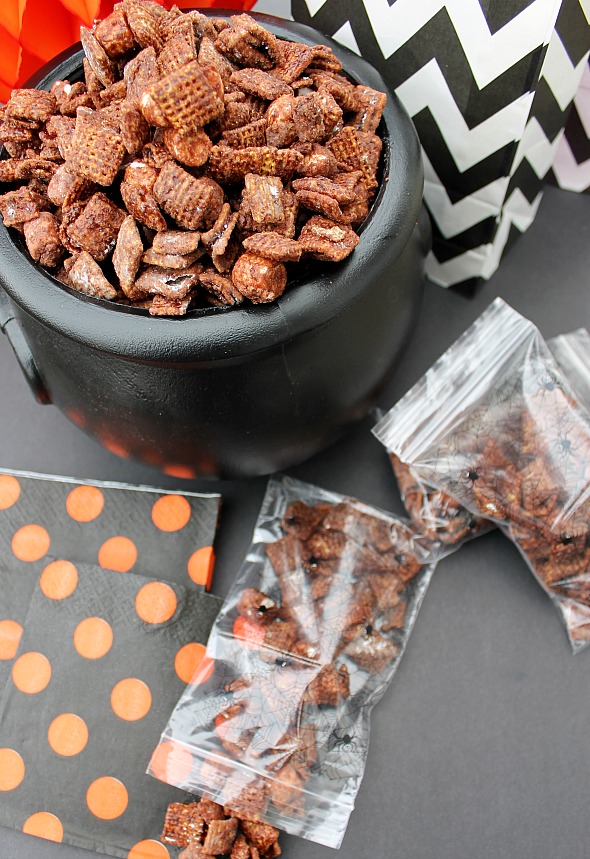 S'mores Chex Mix
Ingredients
3 cups Vanilla Chex
3 Cups Rice Chex
3 cups graham cereal or teddy bear graham cookies
1 1/2 cup chocolate chips
2 TBLS butter
1/4 cup heavy cream
1 1/2 cup mini marshmallows
1-2 cups powdered sugar
Directions
In a large bowl combine cereal/cookies and half of the mini marshmallows.
In a double boiler melt chocolate with butter and cream till smooth.
Pour melted chocolate over cereal/cookie mixture and stir with a rubber spatula for 1 minute.
Add remaining marshmallows and continue to stir till cereal/cookies are coated with chocolate.
Add powdered sugar 1/2 cup at a time and thoroughly mix/shake to coat cereal/cookie mixture. Add more or less sugar as you prefer.
Store in a tight storage container.
Keep this gluten free by omitting the graham cereal and cookies and adding more Rice or Corn Chex. Or add gluten free graham cookies that can be found at many grocery stores today.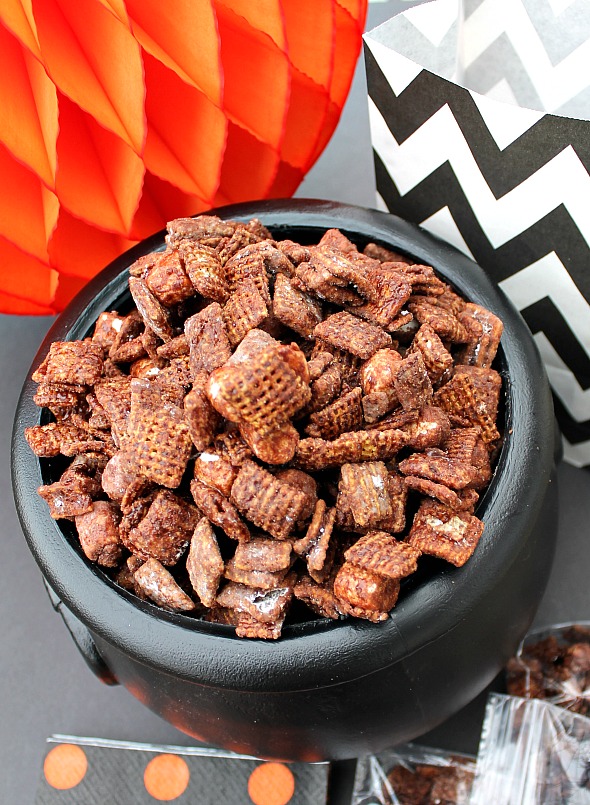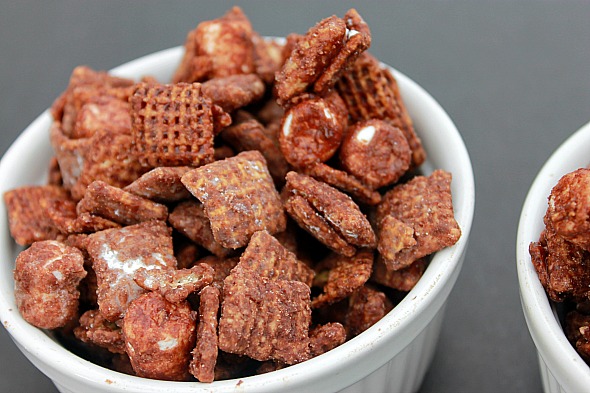 Serve this mix in little treat bags or cupcake liners for kid size portions.