Are you tired of hearing me talk about handmade holidays yet. There's something about creating gifts and decor that suit perfectly one's taste that really appeals to me. Each year the kids and I make ornaments, cards and decorations not just for our home but to share with the grandparents and other family.  I still unwrap ornaments Sabreena made when she was little and they each bring a smile to my face. This Burlap and Evergreen Tree is a more recent creation. I took some inspiration from pictures I saw on Pinterest but definitely made it my own.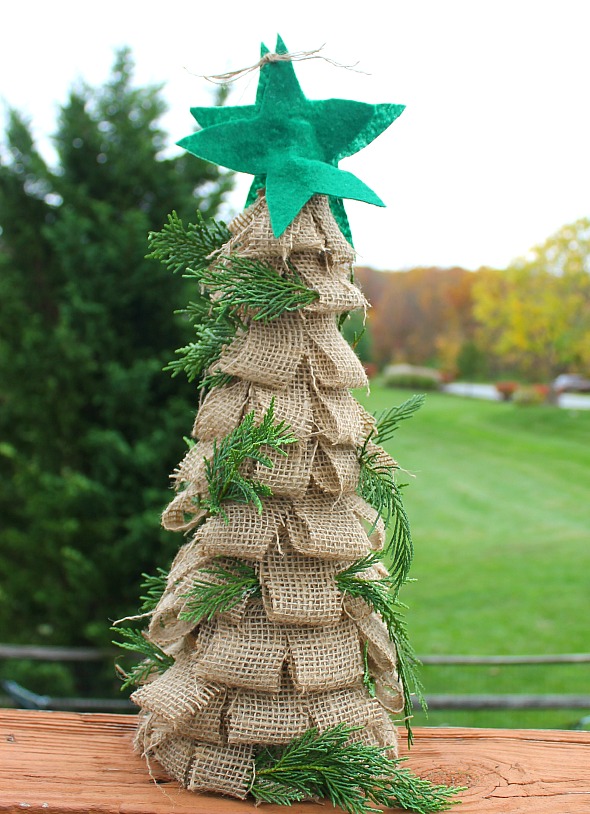 I had everything I needed to make this; card stock or , felt, hot glue, burlap roll, evergreen clippings from the yard and scissors.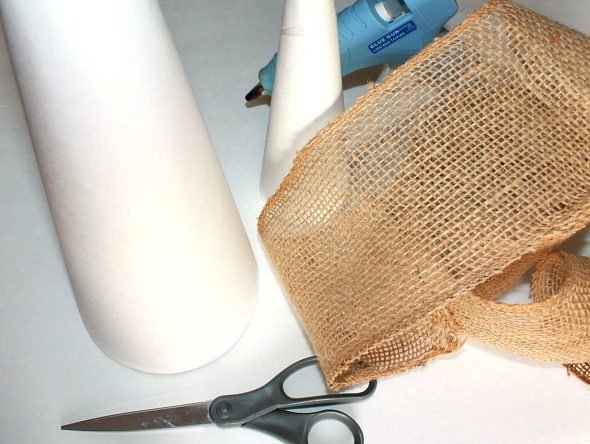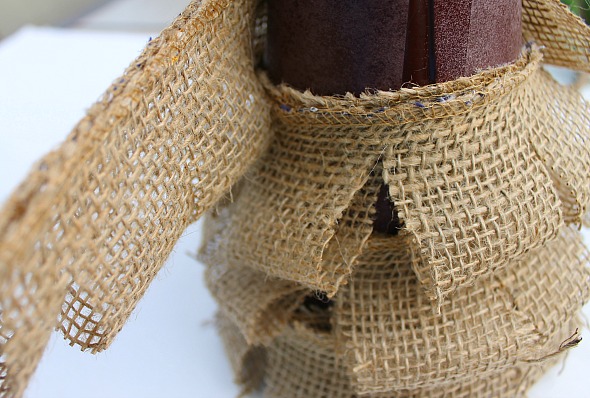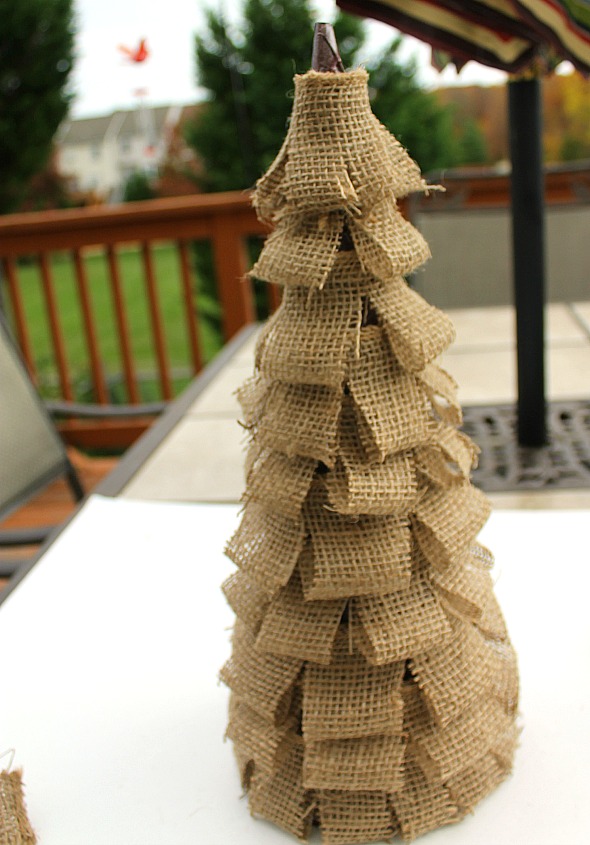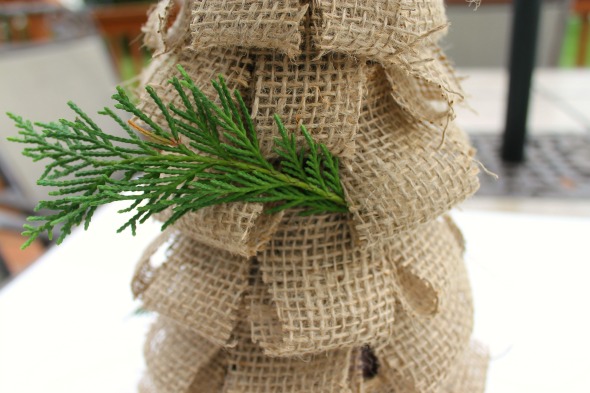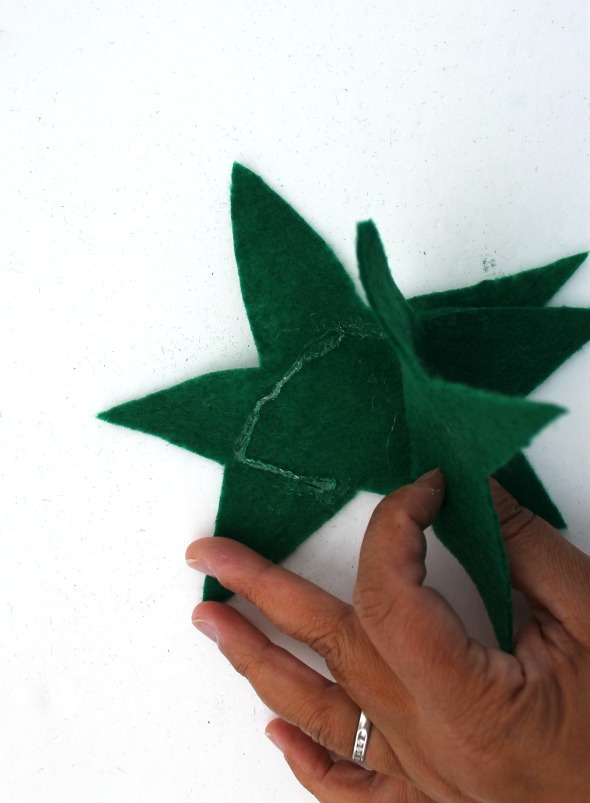 Directions
Create a large cone with your cardstock or posterboard. This particular tree is tall I used a posterboard that was tucked away in the closet. The best cones come from a Pac Man shape rolled tighter for a thinner shape or kept wide for a fatter cone like party hat.
Secure your ends with tape from top to bottom.  I then spray painted my coat with a quick coat of brown so that any cone showing through wouldn't be too obvious.
Measure a length of burlap around your cone base. Cut it, fold in half (tack with glue if needed) and clip 75% up on the folded edge about 1-2 inches apart.
Glue this around your cone and repeat all the way up ensuring there is sufficient overlap.
Tuck in sprigs of evergreen or other greenery, real or fake.  Personalize by cover with glitter, holly berries, fake snow or mini ornaments.
Top your tree with a hand cut felt star glued to the top of the cone.
Your tree is ready to display.
Complete this tree in less than a half hour or make an entire forest in a day. These on a mantel, paired with long pillar candles is a subtle but gorgeous display of the season.
I think this would be beautiful made in muslin, lace or even felt.  I have another prepared cone waiting for a makeover.