Winter is gone and we're soaking up the great weather every chance we can get.  One thing our family is obsessed with is firepits. Sometimes we get together with an elaborate spread of food and snacks and invite the neighbors and extended family. But sometimes we just have one to hang out as a family to spend quality time together.
I look around and see everyone staring into the fire, I call it the fire coma. The fire is mesmerizing, it draws you in.  It's easy to lose focus on a conversation when the night is silent and the fire is roaring. These are the most relaxing moments of the week.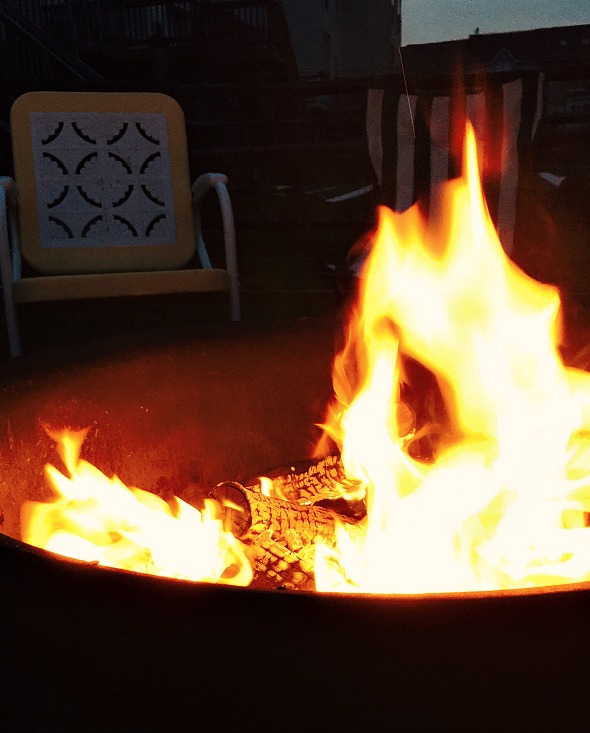 Friday mornings are filled with anticipation and hope that there will be no winds that night.The kids ask over and over if the weather is right.
These calm, cherished moments are few and far between. We live such hectic lives every day between school, work, activities, errands and other obligations. It mean everything to me to slow down and soak up the attention my kids give to these moments.  
These moments are captured thanks to the technology that comes with me everywhere I go.  As a VZWBuzz influencer I'm aware of how much my iPhone can do but one of my favorite features is having a camera at my fingertips. 
To say I have thousands of photos on my phone is an understatement. I've been taking pics as far back as my Blackberry days.  The quality has definitely improved but I wouldn't trade them in for anything.